For the longest time on "Game of Thrones," Arya has been sans-a sister. It looks like that's about to change.
In HBO's "Inside Game of Thrones: A Story in Cloth," uploaded to the network's YouTube account Tuesday, we learn about everything that goes into the costumes on the show. With all that planning, it doesn't seem like an accident that it looks like Arya's sword, Needle, is showing up in a scene with Sansa.
Redditors were quick to note the similarities between the sword at Arya's side and a prop apparently being used in a Sansa scene.

But we know a Stark reunion is coming.
A more surprising reveal subtly happened on the "Game of Thrones" YouTube channel. In addition to "A Story in Cloth," another video was also uploaded on Tuesday. This was a clip from Season 1, Episode 3, "Lord Snow."
In the clip, Old Nan warns about the White Walkers having spiders as big as hounds before Robb Stark comes in and ruins the story.
(That's why they call him Robb. He's robbing us of all the stories.)
Reddit thinks the spiders are on the way, too.
Giant spiders would also explain what Jon Snow is running from in this clip from the Season 7 trailer.
Run, dude. Spiders are scary.
The Season 1 clip of Bran is also more evidence that Jon Snow is, in fact, Azor Ahai, aka the Prince that was Promised, aka the chosen one to save everyone from the White Walkers. The episode is called "Lord Snow," after all.
"Game of Thrones" Season 7 premieres July 16 on HBO.
Before You Go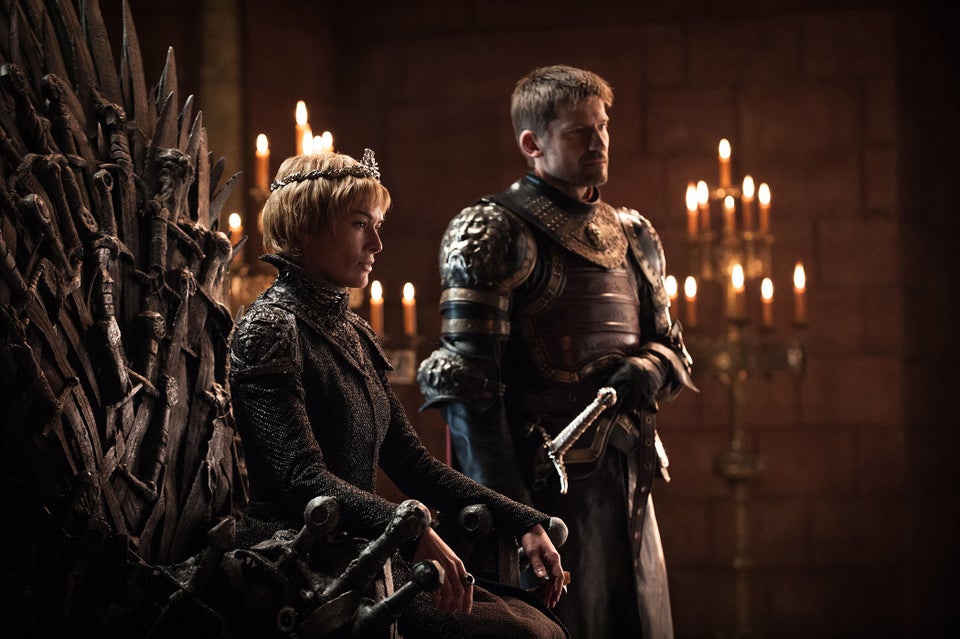 'Game of Thrones' Season 7 Images