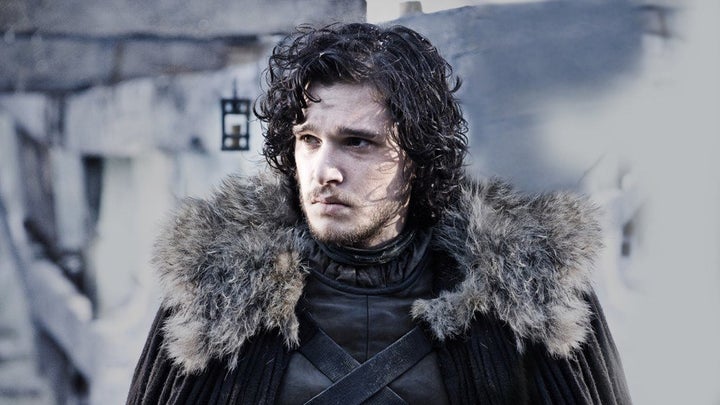 (Warning! This post is dark and full of spoilers!)
R + L = J (Rhaegar + Lyanna = Jon) is the most well-supported fan theory in all of Westeros. According to the theory, Jon Snow's parents are actually Rhaegar Targaryen and Ned Stark's sister, Lyanna. Ned Stark is believed to have found his dying sister at the Tower of Joy and supposedly promised her to keep the truth about Snow's parents a secret.
A preview for the upcoming "Game of Thrones" episode, "Oathbreaker," reveals Bran will have a vision of the Tower of Joy, so it appears the theory will finally be proven or disproven once and for all. But there's one major clue that suggests you can go ahead and call this confirmed:
The episode showing the Tower of Joy scene, and possibly revealing Lyanna Stark as Jon Snow's mom, will air on Mother's Day.
Yeah, take a minute to catch your breath after that.
"Game of Thrones" has a history of tying major moments to big holidays. Tyrion murdered his father, Tywin, in an episode airing on Father's Day, and, as pointed out by a Facebook commenter on HuffPost's "Game of Thrones After Show," the episode in which Jon Snow was resurrected aired on Orthodox Easter.
C'mon. Are you really going to have an episode that airs on Mother's Day and not confirm who Jon Snow's real mom is? It's just too perfect.
In addition, the title of the episode, "Oathbreaker," could also be a clue that the big reveal will happen. If the theory is true, the confirmation may officially break Ned Stark's supposed promise to Lyanna to keep Snow's parents a secret.
Get ready. The biggest reveal in "Game of Thrones" history is coming.
Calling all HuffPost superfans!
Sign up for membership to become a founding member and help shape HuffPost's next chapter
BEFORE YOU GO
PHOTO GALLERY
'Game of Thrones' Season 6