First there was the TV show. Then the video game. Then the iPhone cases... ok, it's a logo, it's a fan thing, we can see why people might want that. But George R.R. Martin's series of Song of Ice and Fire books and Game of Thrones TV show have spawned all manner of unusual official merchandise spin offs (and that's not including the unofficial ones).
Licensing.biz has compiled a list of all the current and future companies signed up to create GOT gear, which is, they say, the fastest growing property for HBO. "There remains some key categories that we hope to expand on including complimentary publishing formats, new gaming formats (online/digital/mobile/console etc.), dress-ups and plush," Jenny Johnstone, Director of Business Development at Bradford Licensing Europe, which manages the Game of Thrones licensing programme, told Licensing.biz.
Despite the excitement of officially endorsed dress-up to come, there's already plenty of bizarre spin offs you can buy, though at least the marketing copy on these suggests that the smartest way to understand them is probably with a knowing wink.
Here's the strangest, officially endorsed Game Of Thrones tie-ins we've found: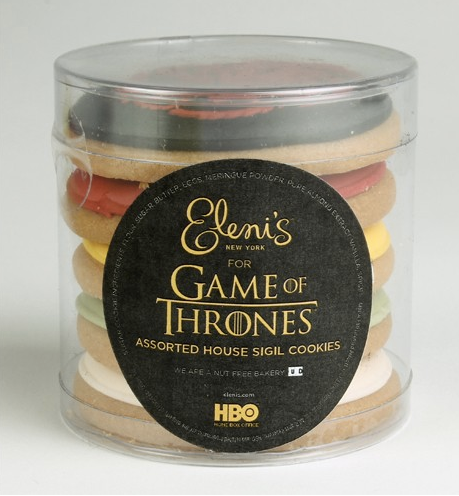 9 Weirdest Pieces Of 'Game of Thrones' Official Merchandise