"Game of Thrones" Season 5 will travel to Dorne for the first time and catch up with a character we haven't seen in a while. She's going to look very different.
Remember Myrcella Baratheon? She's the only daughter of Cersei Lannister and Robert Baratheon -- but as we know, her real father is her uncle, Jaime Lannister. Myrcella was shipped off to Dorne in Season 2 when Tyrion made a pact with House Martell that Myrcella would marry Trystan Martell, who we'll meet next season. In exchange, the Dornishmen would aid the Lannisters during war. Cersei was not happy about this.
We haven't seen Myrcella since Season 2 when she was played by Aimee Richardson, but when "GoT" travels to Dorne we'll see her portrayed by a new actress, Nell Tiger Free. "GoT" is known for recasting actors for various reasons, but in Myrcella's case it's likely because the character has grown up so much. Here's what Myrcella used to look like:
Image via Tumblr
Here's what she'll look like in Season 5: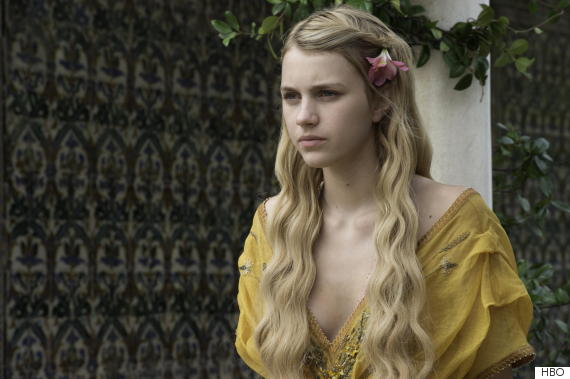 And here's Myrcella with Trystane: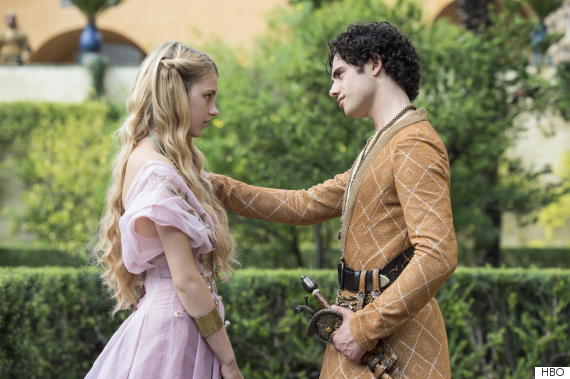 HBO also released new photos of the Sand Snakes in two new clips. One is a scene between Jon Snow and Mance Rayder, which fans got to see last month in the last Sight vision sent via text and Twitter. The second clip shows the conversation between Varys and Tyrion that we glimpsed in the first trailer. Check out the clips below followed by new photos in the slideshow:
"Game of Thrones" returns on Sunday, April 12 at 9:00 p.m. ET on HBO.
REAL LIFE. REAL NEWS. REAL VOICES.
Help us tell more of the stories that matter from voices that too often remain unheard.
BEFORE YOU GO
PHOTO GALLERY
"Game Of Thrones"