Warning: spoilers for "Game of Thrones" below.
Some disgruntled "Game of Thrones" fans are demanding a do-over of the eighth and final season of HBO's epic fantasy drama with a controversial Change.org petition.
The petition calling for Season 8 shows to be remade "with competent writers" had garnered more than 315,000 signatures by early Thursday.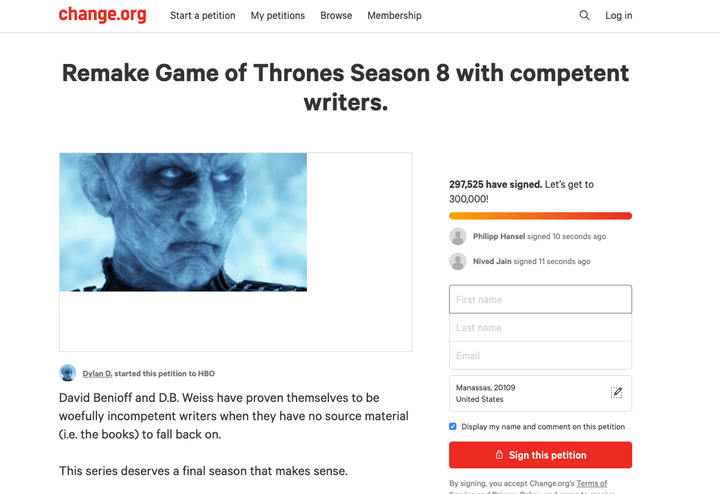 "David Benioff and D.B. Weiss (the series' creators) have proven themselves to be woefully incompetent writers when they have no source material (i.e. the books) to fall back on," wrote Dylan D., who launched the petition.
"This series deserves a final season that makes sense," he added. "Subvert my expectations and make it happen, HBO!"
It's almost inconceivable that HBO bosses would consider remaking the big-budget blockbuster TV series, and many folks on Twitter are expressing annoyance with the petition's popularity.
Before You Go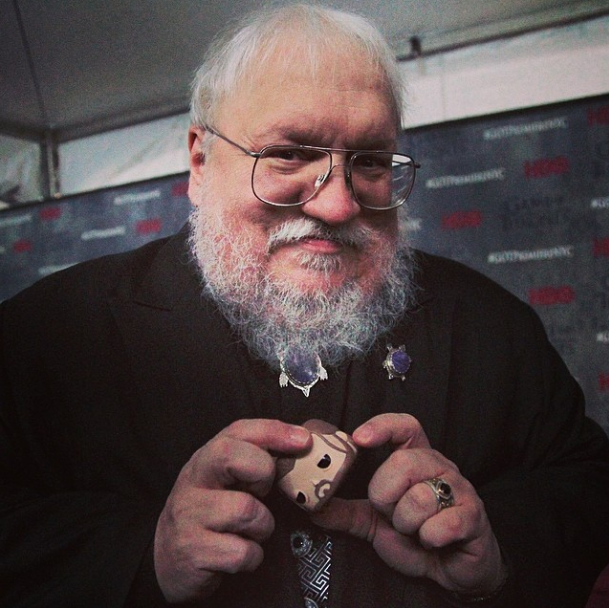 "Game of Thrones" Cast Pose With Their Action Figures