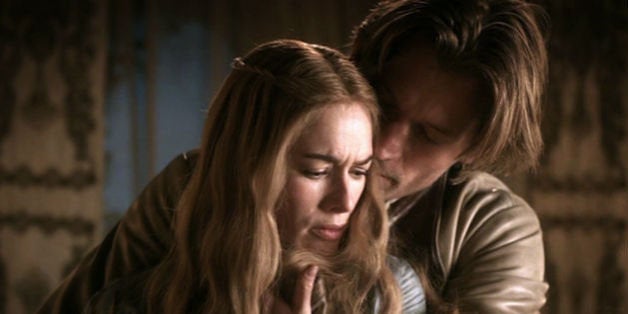 Contains spoilers through the Season 4 finale.
"It's that terrible thing as a woman -- talking about something as horrendous as rape and dismissing it, which I'm not. But we never discussed it as that," Headey told the magazine on the show's set in Dubrovnik, Croatia. "It was a woman in grief for her dead child, and the father of the child -- who happens to be her brother -- who never really acknowledged the children is standing with her. We've all experienced grief. There's a moment of wanting to fill a void, and that is often very visceral, physical."
Meanwhile, Coster-Waldau was more hesitant to speak about the scene, but, he told the magazine:
Most people I spoke to got from the scene what we were trying to show -- a very complicated relationship, and two people in desperate need for each other. All these emotions going through them, it was never intended to be something where he forced -- it wasn't a rape, and it was never intended to be. But it's one of those things where you can't [publicly] say "It wasn't rape," because then everybody goes, "How can you say it wasn't rape?!" But that was definitely not the intention.
"Because anything for them ultimately results in a turn-on," he said, "especially a power struggle."
Though the scene was intended to be disturbing, Martin wrote, "I do regret if it has disturbed people for the wrong reasons."
"Game of Thrones" returns on Sunday, April 12 at 9:00 p.m. ET on HBO.
CORRECTION: A previous version of this article misstated that the scene did not occur in the "Game of Thrones" books.
Calling all HuffPost superfans!
Sign up for membership to become a founding member and help shape HuffPost's next chapter
BEFORE YOU GO
PHOTO GALLERY
"Game of Thrones" Season 5