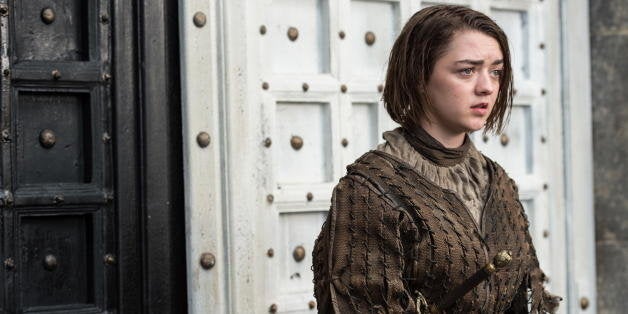 The unconfirmed titles and descriptions for the first three episodes Season 5 reveal much of what's to come. Although HBO wouldn't confirm the episode info to HuffPost Entertainment, the first two episode titles are listed on the HBO.com official schedule. Here's what we know from Spoiler TV's leaked descriptions and some speculations to follow:
Major book and show spoilers follow for "Game of Thrones"
Episode #41: "The Wars to Come": Cersei and Jaime adjust to a world without Tywin. Varys reveals a conspiracy to Tyrion. Dany faces a new threat to her rule. Jon is caught between two kings. (Written by David Benioff & D. B. Weiss; directed by Michael Slovis.)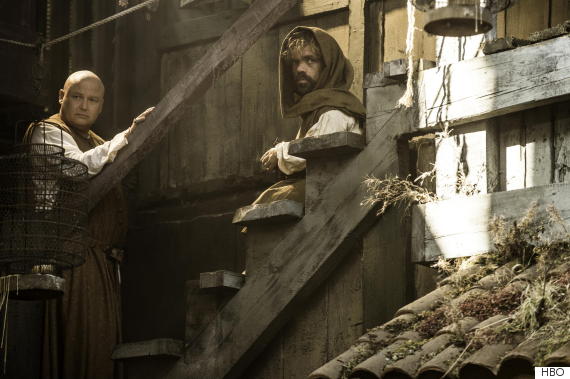 The alleged conspiracy Varys reveals to Tyrion could be a variety of things. Perhaps it's an indication of Varys' plan to put Daenerys into power, as hinted in the Season 5 trailer and poster. But some Redditors pointed out that it could mean the introduction of a major character and theory from the books: Young Griff, who is believed by some to be Aegon Targaryen.
Episode #42: "The House of Black and White": Arya arrives in Braavos. Pod and Brienne run into trouble on the road. Cersei fears for her daughter's safety in Dorne as Ellaria Sand seeks revenge for Oberyn's death. Stannis tempts Jon. An adviser tempts Dany. (Written by David Benioff & D. B. Weiss; directed by Michael Slovis.)
If the description is true, it points to a major storyline for Arya. Maisie Williams recently said that Season 5 is "the end of Arya," a statement that likely alludes to her arrival at The House of Black and White. In George R.R. Martin's books, this is when Arya takes on new identities and learns to become an assassin. According to the official HBO schedule, Tom Wlaschiha, who portrayed Jaqen H'ghar in Season 2 and gave Arya the Braavosi iron coin, is listed to appear in this episode. Perhaps he will guide Arya through her training.
As far as Brienne and Pod's storyline, some Redditors are hoping this is the return of Gendry -- that is, if he survived all that rowing.
Episode #43: "High Sparrow": In Braavos, Arya sees the Many-Faced God. In King's Landing, Queen Margaery enjoys her new husband. Tyrion and Varys walk the Long Bridge of Volantis. (Written by David Benioff & D. B. Weiss; directed by Mark Mylod.)
Here's where we'll meet a new character, the titular High Sparrow, the High Septon of the Faith of the Seven, played by Jonathan Pryce. Also the description "Margaery enjoys her new husband" sounds rather troubling, since her semi-seduction of young Tommen last season was a bit uncomfortable for viewers.
"Game of Thrones" Season 5 premieres on April 12 on HBO.
Calling all HuffPost superfans!
Sign up for membership to become a founding member and help shape HuffPost's next chapter
BEFORE YOU GO
PHOTO GALLERY
"Game Of Thrones"