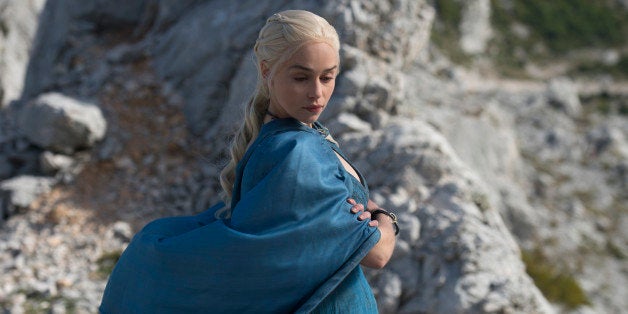 UPDATE: HBO released the "Game of Thrones" Season 5 trailer on Friday. Watch it here:
EARLIER: "Game of Thrones" exploded in IMAX on Thursday night, and beyond experiencing the last two episodes of Season 4 on the giant screen, HuffPost Entertainment got to see the world premiere of the Season 5 trailer. The trailer doesn't yet have an official release date. (You can see it at the "Game of Thrones" The IMAX Experience until Thursday, Feb. 5, or on YouTube where it's already leaked.) But here's what it revealed:
(Serious spoilers follow for the show and books!)
Sand Snakes! Without context, you can't necessarily confirm their presence, but it appears we have a Sand Snake sighting. One uses a whip to knock a barrel off a buried man's head. (Obara, is that you?)
Arya is at the doors of the House of Black and White. As predicted, Arya has finally arrived in Braavos, where in the books she goes on to join a certain legendary guild. The trailer also shows a shot of her holding her sword questioningly. Is this the end of Needle?
It looks like a certain dark dragon is back, and he's big!
Tyrion and Varys have escaped safely to a new location. Varys tells Tyrion that he has "a part to play in the war to come," encouraging him to help someone else win the Iron Throne.
But then Varys says, "The Seven Kingdoms needs a ruler loved by millions with a powerful army and the right family name." When Tyrion says, "Good luck finding him," Varys replies, "Who said anything about him?" OH SNAP!
Littlefinger tells Sansa: "There's no justice in this world, not unless we make it. Avenge them."
Tommen and Margaery's wedding.
The Night's Watch appears to burn a body on a giant funeral pyre.
Cersei calls Tyrion a "little monster" and seems very angry that he escaped.
A not-so-happy looking Reek. (What's new?)
Olenna Tyrell telling someone, "They'll never even find what's left of you."
Sansa looks like she's lying down in a dark room. Maybe on a bed? Could this be her "super traumatic" scene?
Daenerys saying, "I'm not going to stop the wheel. I'm going to break the wheel."
Jorah about to fight a man in what is likely Daznak's Pit, which reopens in honor of a special day for Daenerys.
The golden harpy statue atop Yunkai falls and crashes to the ground. Daenerys sent Hizdahr zo Loraq to negotiate with the masters of Yunkai last season after they re-enslaved the freed men, but it looks like things aren't going too well in the next season.
Oh, and the trailer is set to a cover of "Heroes," a song made famous by David Bowie. Because why not? Maybe that will be this year's tagline.
Season 5 of "Game of Thrones" premieres Sunday, April 12, on HBO.
Support HuffPost
The Stakes Have Never Been Higher
Before You Go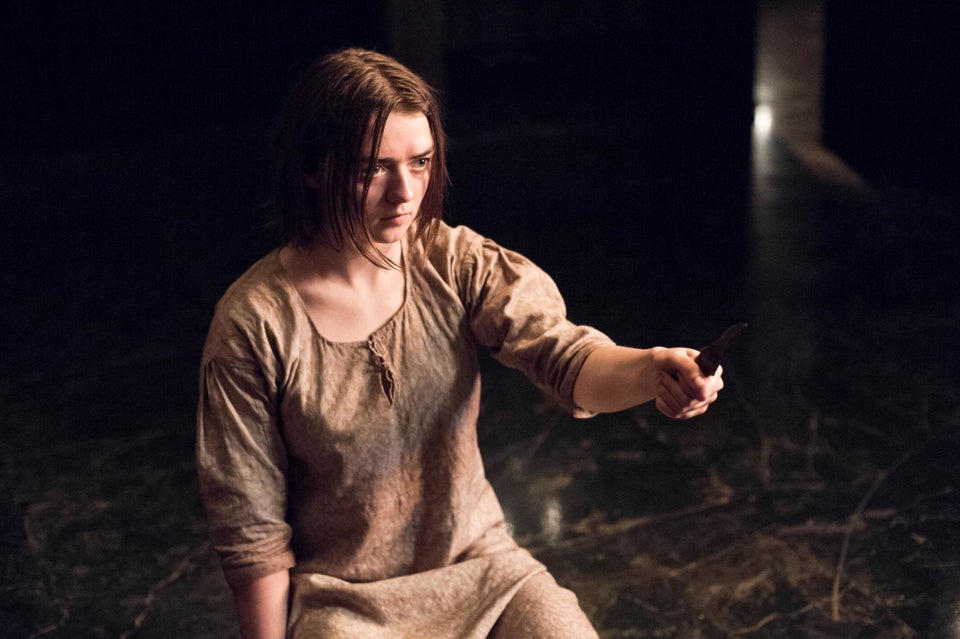 "Game Of Thrones"
Popular in the Community