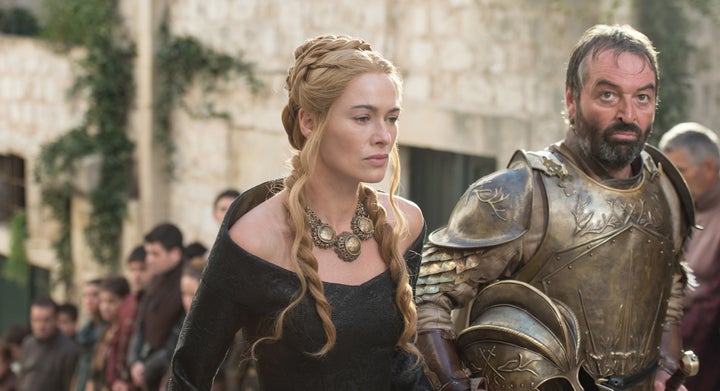 But it looks like that's not happening. Today, HBO announced that Martin Scorsese's much-hyped rock drama "Vinyl" will start on Feb. 14, while comedies "Girls" and "Togetherness" are returning on Feb. 21. All three shows will run for 10 episodes -- which implies that "Vinyl" won't end until April 17, while the other two won't end until April 24. 
"Vinyl" will occupy the time slot -- Sunday at 9 p.m. -- that "Game of Thrones" normally does. So unless HBO decided to make the virtually unprecedented step of switching its biggest show to another night, the earliest it could possibly return is April 24, before the season finales of "Girls" and "Togetherness."
Last season of "Game of Thrones," though, was paired with "Silicon Valley" and "Veep," not "Girls" and "Togetherness" -- which would imply that "Game of Thrones" won't premiere before May 1. 
Yet even this seems like a dicey proposition: HBO generally leaves a week between its quirky "seasons." If the network does so in this case, "Game of Thrones" might not start until May 8. Or even later!
HBO, for its part, told HuffPost that it has not yet set a premiere date for the show, and would not comment on how the air dates of "Vinyl," "Girls" and "Togetherness" might affect "Game of Thrones," with a representative nothing they "can't confirm any dates at all."
This is, needless to say, a major bummer. 
There is one ray of light here though. Albeit a dim one. Season 6 will be the first season of "Game of Thrones" to cover material that hasn't yet been covered in George R.R. Martin's A Song of Ice and Fire books. And no one knows when the next book in the series, The Winds of Winter, will be released. But many fans believe -- based on a few scraps of news -- that Martin is racing to finish this book in time to release it before the next season, in order to keep the show from spoiling the book.
This may be a stretch, but it's not inconceivable that Martin and his publishers told HBO that they would be releasing The Winds of Winter on, say, April 30 -- and HBO scheduled the show accordingly. That sounds a little convoluted, admittedly, but we are talking about the people behind Littlefinger and Varys. Convoluted secret plots are their lives. 
PHOTO GALLERY
"Game Of Thrones"
Calling all HuffPost superfans!
Sign up for membership to become a founding member and help shape HuffPost's next chapter