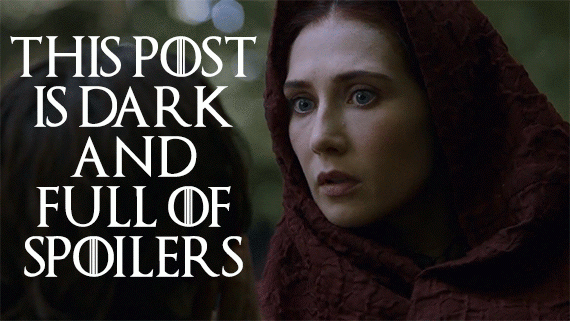 Daenerys Targaryen was in a bad way the last time we last saw her. Near the end of "Game of Thrones" Season 5, she was standing in a field somewhere in the middle of Essos, while a Dothraki khalasar rode around her in a formation vaguely reminiscent of that swirly pattern Matthew McConaughey saw everywhere in "True Detective." Her only apparent plan -- if you can even call it a plan -- was to drop a ring of hers on the ground, in the hopes that a friend would find it and ... do something? 
So what's next for the former Khaleesi? George R.R. Martin's A Song of Ice and Fire books provide little help. The show's Daenerys, played by Esquire's Sexiest Woman Alive Emilia Clarke, is at almost the exact same spot as book Daenerys at the end of A Dance With Dragons.
So Dany is probably not going to hop on Drogon's back and fly to Westeros in the first moments of the new season. But that doesn't mean Drogon -- the largest and fiercest of Dany's three dragons -- will be out of the picture completely.
It seems like there's a good chance we'll see the fire that causes the charring. James Costos, the American ambassador to Spain, visited the set of the show this week and tweeted out a photo of what seems to be a Dothraki settlement lit by a large fire:
So what should we make of this? Spanish fansite Los Siete Reinos writes that Daenerys is inside the temple when it burns down, but emerges unscathed, as she did from Drogo's funeral pyre in the Season 1 finale. That could set the stage for Dany becoming the Khaleesi again. 
The source of Los Siete Reinos' intel is unclear, though -- and it doesn't solve the mystery of who or what started the fire. There's been arson in the world of "Game of Thrones" before, so we can't rule that out. But if this temple really is located in Vaes Dothrak, as many believe, that seems somewhat implausible; it's the Dothraki holy city, and would be hard for a saboteur to infiltrate. 
A more compelling theory: Drogon started the fire. He licked his wounds, tracked his mother down and blasted them with the full brunt of his fiery breath. There's admittedly no direct evidence of this, but because the dragons are made of pixels, it would be hard for there to be any.
Plus, this scenario would dovetail with a little throughline in A Dance With Dragons, so far absent from the show: Dany's growing embrace of her violent, dragon-riding ancestry. The Targaryen family words are "Fire and Blood" -- and in Season 6, the Dothraki might just learn why.
PHOTO GALLERY
"Game Of Thrones"
For a constant stream of entertainment news and discussion, follow HuffPost Entertainment on Viber.
Calling all HuffPost superfans!
Sign up for membership to become a founding member and help shape HuffPost's next chapter