There may be something strange going on with the Three-Eyed Raven on the final season of "Game of Thrones." Well, stranger than usual. And a curious connection between the survivors of Episode 3, "The Long Night," could very well hint at an even bigger plot twist to come.
Spoilers ahead for Season 8 of "Game of Thrones."
Ever since Bran (Isaac Hempstead Wright) became the all-knowing Three-Eyed Raven, he's acted like a weird, sort of robot Bran. He knows all the world's secrets but seems only to divulge tiny bits of that vast knowledge based on what he deems important. That is, until Episode 2 of Season 8, when Tyrion (Peter Dinklage) asks Bran to tell him his whole story.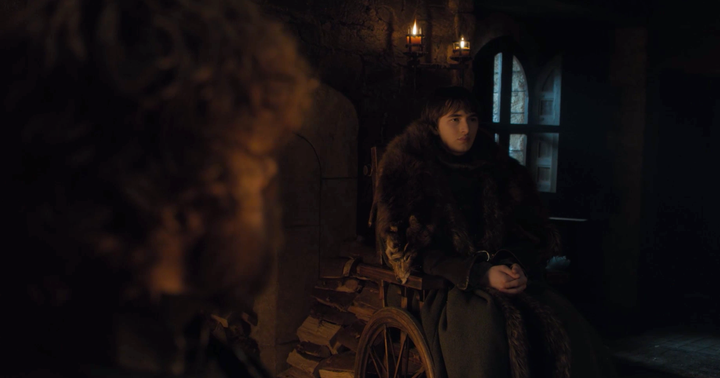 The scene cuts off, and something unusual happens.
First, let's back up: Earlier in the episode, Tyrion seemed very pessimistic about his prospect of survival, telling his brother Jaime (Nikolaj Coster-Waldau), "So, we're going to die at Winterfell. Not the death I would've chosen." He also jokes that his reanimated corpse could make it all the way down to King's Landing and take out Cersei (Lena Headey).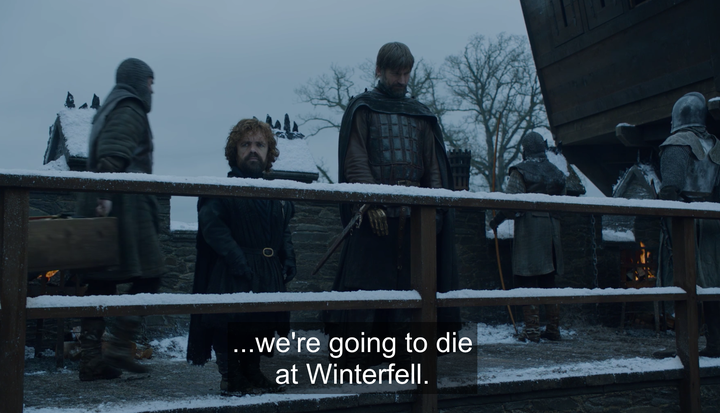 After the mysterious conversation with Bran, Tyrion's attitude appears to have shifted. During the impromptu pre-battle happy hour, where he and a number of other characters sit around the fire boozing, he makes one very curious comment: "I think we might live."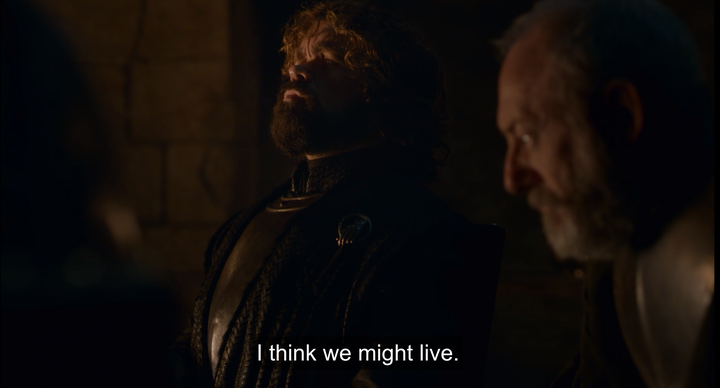 The others laugh it off. But he stresses the point: "I do."
Now, following the Battle of Winterfell, that statement just got a lot more interesting. Think about who was in that room with Tyrion: Jaime, Brienne (Gwendoline Christie), Tormund (Kristofer Hivju), Podrick (Daniel Portman) and Davos (Liam Cunningham). That's a solid squad, sure, but they all also survived the battle against the dead.
Like Tyrion said, they all lived.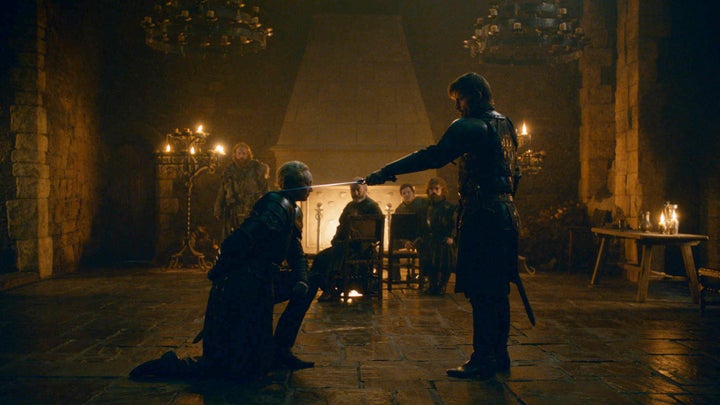 Before the war, it wasn't looking good for most of those characters. Jaime and Brienne had what felt like a goodbye scene as the former knighted the latter, Tormund revealed the "truth" about why he's called Giantsbane, and Podrick sang a sad song about death. You might as well be singing a eulogy.
But somehow, inexplicably, they all made it out alive. Sure, the Battle of Winterfell wasn't the main-character bloodbath we thought it would be. But try telling Theon Greyjoy (Alfie Allen), Lyanna (Bella Ramsey) and Jorah Mormont (Iain Glen) and all those Dothraki riders that the stakes didn't matter.
Bottom line: Everyone in the room with Tyrion thought they were probably going to die. Everyone except, apparently, Tyrion. Why?
There's also a peculiar moment before the Battle of Winterfell when Tyrion is grabbing a drink to take to the crypt. Bran, rolling past him to the godswood, catches Tyrion's eye and gives him a meaningful staredown, as he is wont to do.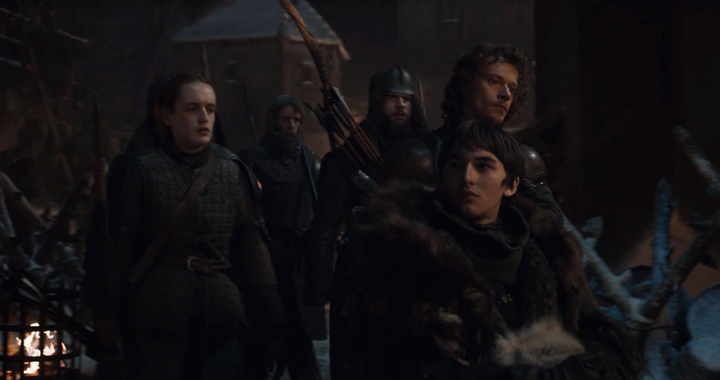 It's not even the first strange staredown he's given Tyrion this season. Tyrion previously spotted Bran looking at him from the courtyard after Sansa (Sophie Turner) brutally dragged her onetime husband for trusting Cersei's word in the Season 8 premiere.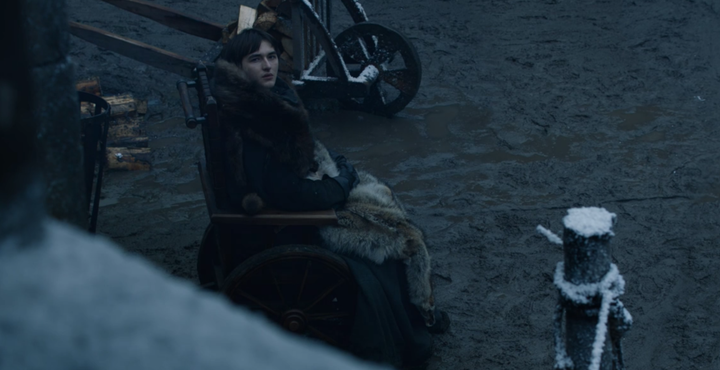 Sure, Hempstead Wright has already explained that his stare is so creepy because the actor tends to squint without his glasses. But if his gazes didn't mean anything, there wouldn't be so much screen time devoted to them.
Following Episode 2, HuffPost got on the phone with "Game of Thrones" writer Bryan Cogman, who talked a bit about Tyrion and Bran's mysterious conversation. He told us, "Tyrion does have a connection with Bran."
"He's a student of history and I think him wanting to talk to Bran is about him trying to understand ― understand the breadth of everything that's happened to all of these people. Obviously, Bran's had a very unique experience. I think it's just about him [Tyrion] wanting to know more. A mind needs a whetstone. I think that's what that's about," Cogman said.
But what if it's not all about what Tyrion wants to know; rather, it's what Bran wants him to know? Thus far, Bran's been acting like a puppetmaster, pulling the strings that serve his own purposes: He gave Arya (Maisie Williams) the Night-King-killing dagger; he refrained from telling everyone Jaime pushed him out the window; he let Theon guard him in the godswood, likely knowing it would be his end. His actions may seem noble when an icy version of Darth Maul with beautifully crafted fingernails is staring you in the face, but what about now that the army of the dead is supposedly no longer a threat?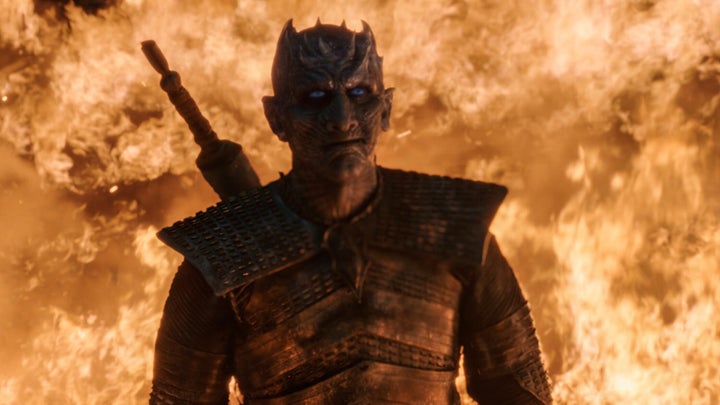 "The past is already written. The ink is dry," the former Three-Eyed Raven (Max von Sydow) said to Bran back in Season 6.
Whatever Bran told Tyrion could prove to be very interesting for the endgame, positioning Daenerys' Hand of the Queen for whatever fate is ahead. All we know is Tyrion says he "drinks and knows things," and, with that happy hour and the beverage he takes into the crypts, he's certainly done a lot of drinking lately.
Before You Go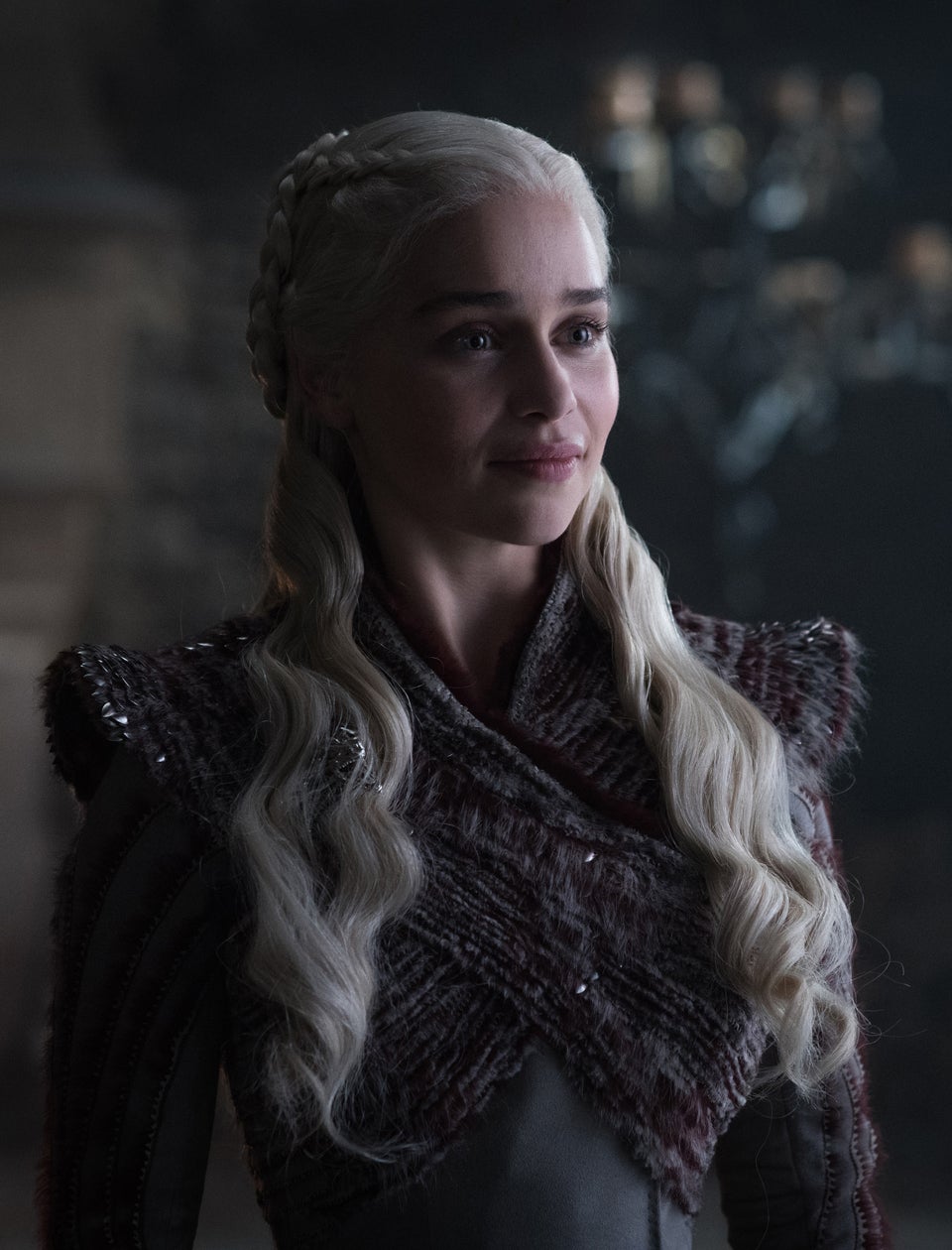 "Game of Thrones" Season 8