Sex doesn't usually spoil your mood, but if you haven't seen the first three seasons of HBO's "Game of Thrones," you might want to cover your eyes until then.
Beware: "Game Of Thrones" sex spoilers ahead!
Here's a glorious look at all the sex from the first three seasons. Before you scream in pleasure and/or horror, this chart doesn't include any sex from Season 4, confirmed or assumed (Jon Snow Wildling Foreplay, anyone?).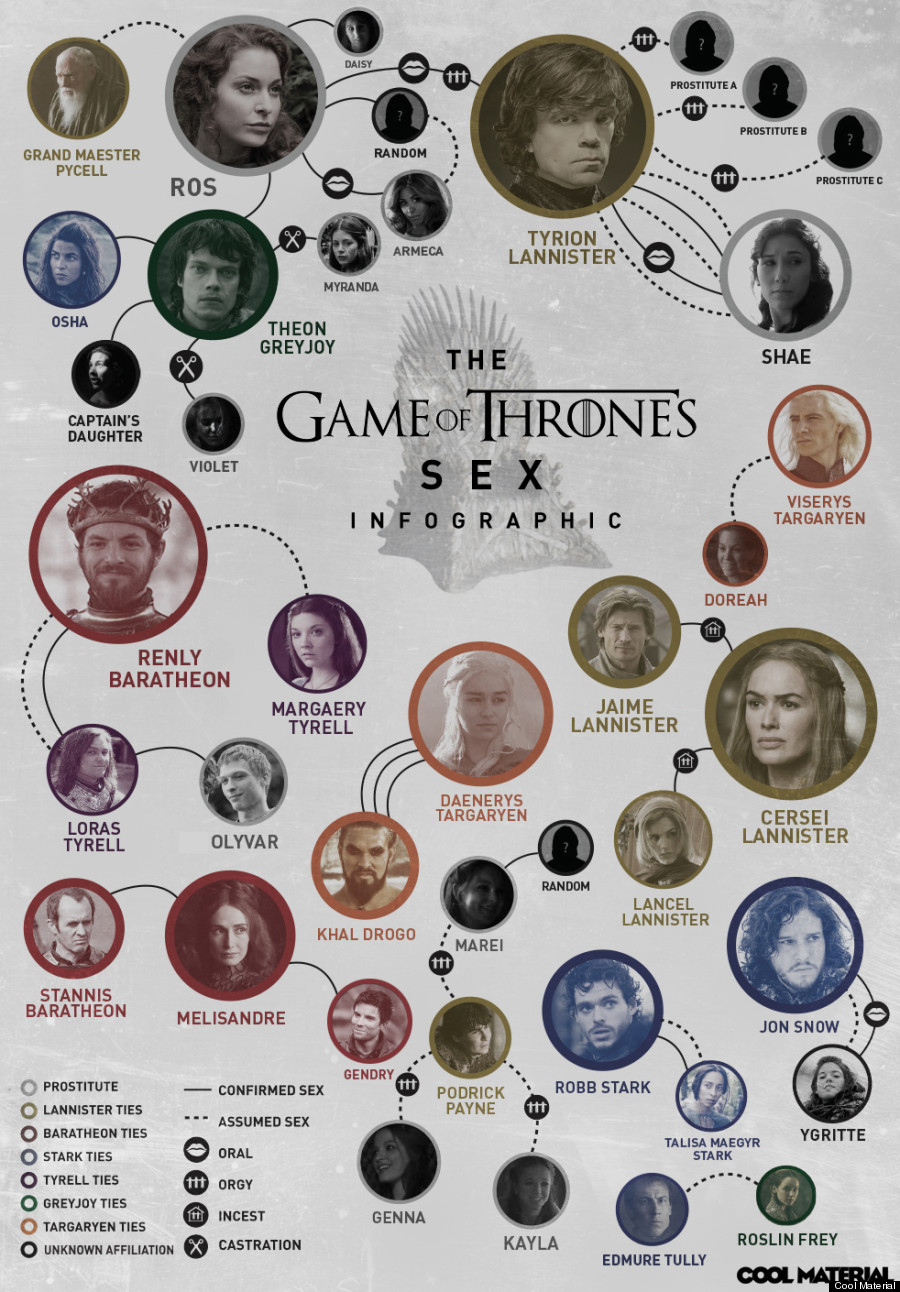 You might be thinking that there were more hookups in the seven kingdoms, and you'd be correct. This infographic only shows implied onscreen hookups between those you love and love to hate. HuffPost Video cut together a sex mashup for all of you over 18 to watch from the first three seasons, which should cover anything the above image missed.
"Game of Thrones" author and creator George R. R. Martin writes one episode each season, and he penned Season 4 Episode 2, "The Lion and the Rose," which debuts on HBO on Sunday, April 13. We fear there might be less time for sex and possibly more time for blood, but we will have to wait and see.
Before You Go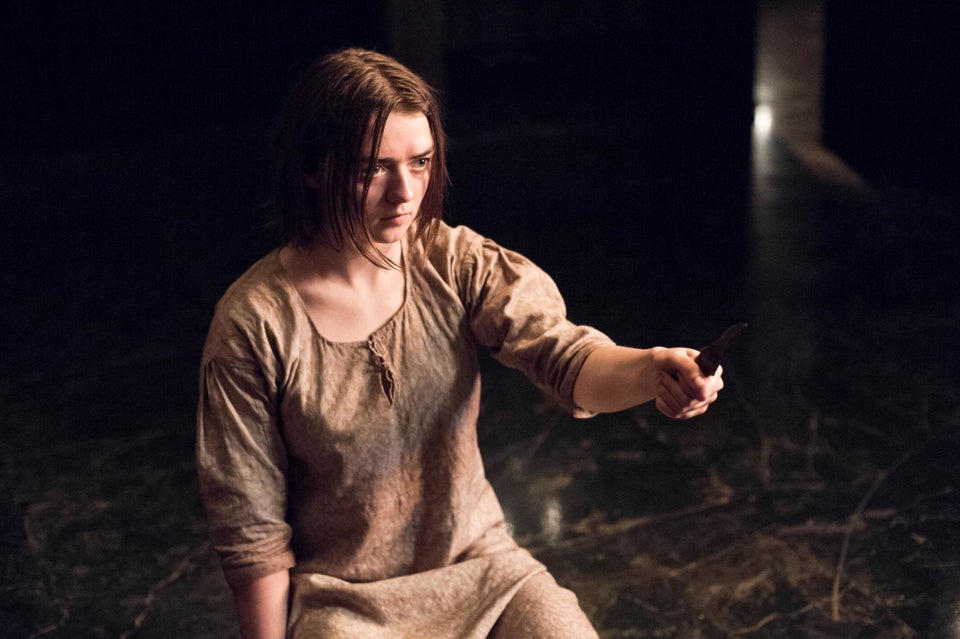 "Game Of Thrones"
Popular in the Community