It's only fitting that a wedding on the same day as the "Game of Thrones" season four premiere would feature a nod to the show's most infamous families.
A pretty clever fan got married Sunday wearing traditional suit-and-tie wedding garb. But while taking photos, he and his groomsmen revealed the secret hiding beneath their classy threads: GoT-themed T-shirts!
The groom -- who posted the pics to Reddit -- rocked a House Stark shirt (risky at a wedding, huh?) while his groomsmen repped the other houses including House Lannister and House Baratheon. Of course, when a Lannister and a Stark get together, this is bound to happen:

"The north remembers" -- Posted by Wolfy 19 (groom) via Reddit.

According to the comments on Reddit, the wedding took place in Orlando, Florida and yes, "Rains of Castamere" did play while people took their seats.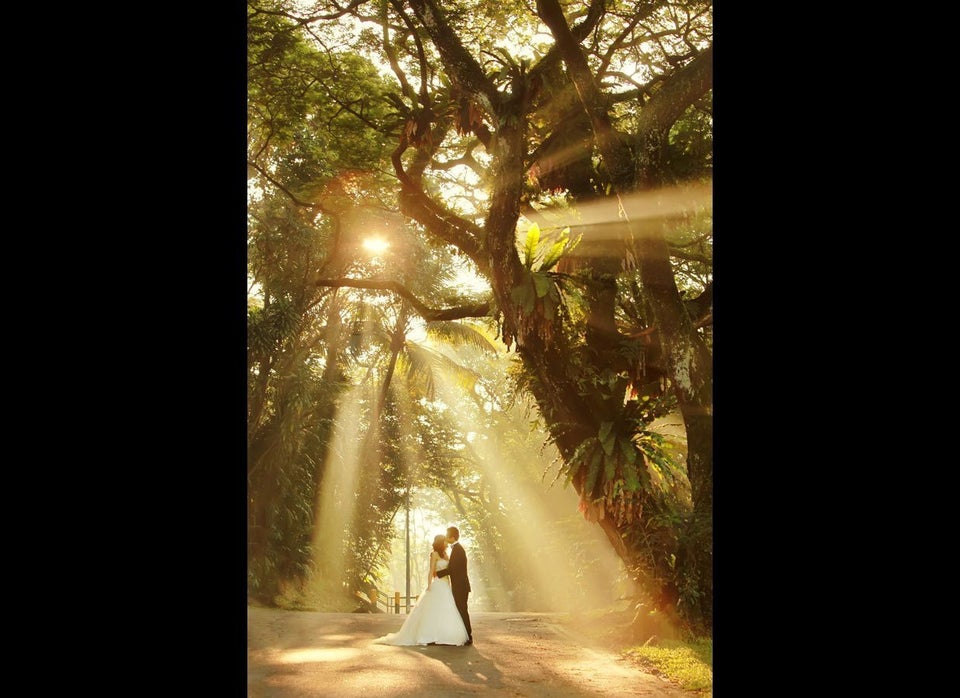 Wedding Ideas Inspired by 'Game Of Thrones'