Two of the most recognizable names in the wizarding world came together on Sunday for an unexpected cause -- to join one another in holy, gay matrimony.
We first brought you the news last week that Gandalf The White of the Lord of The Rings series and Professor Albus Dumbledore of Harry Potter fame would be tying the knot at the Equality House, which sits essentially on the front lawn of the notoriously anti-gay Westboro Baptist Church.
As promised, the two fictional characters, played by hired actors, wed one another on Sunday, June 7 at the Equality House, which is painted the colors of the rainbow flag and regularly holds fundraisers to support the lesbian, gay, bisexual and transgender (LGBT) community.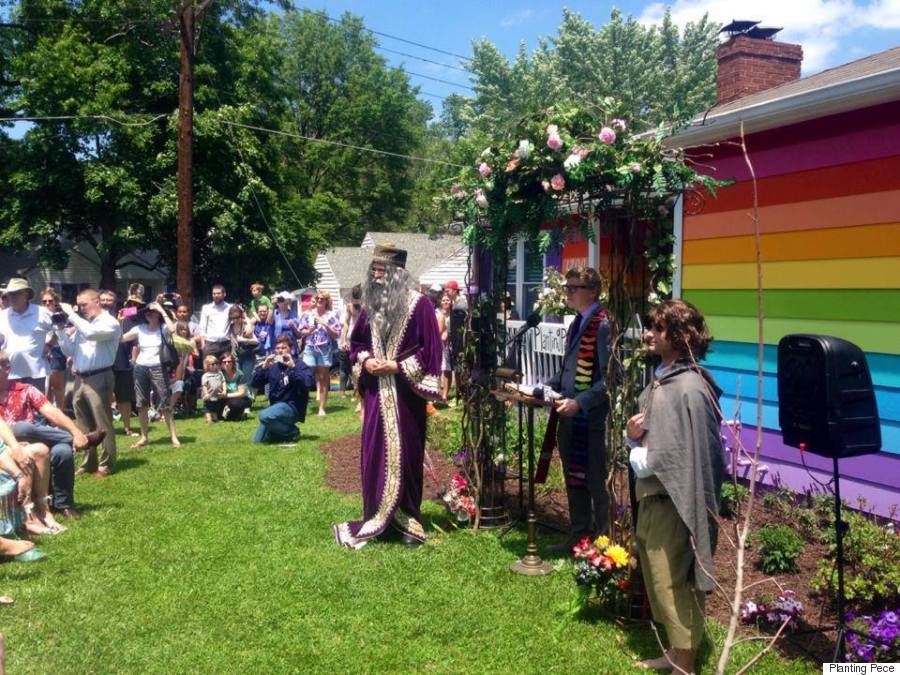 The marriage between Gandalf and Dumbldore emerged from a viral news story when Harry Potter author J.K. Rowling tweeted a meme proposing "what if Dumbledore and Gandalf were gay together?" when Ireland passed the country's Marriage Equality Referendum. Westboro then tweeted at the author, threatening to picket a fictional wedding ceremony -- and Rowling had the perfect response.
This back-and-forth between the author and Westboro inspired Plating Peace founder Aaron Jackson to bring the wedding to life order to raise money to counter the hateful messages of the Westboro Baptist Church. Planting Peace is the organization that founded and sponsors the Equality House.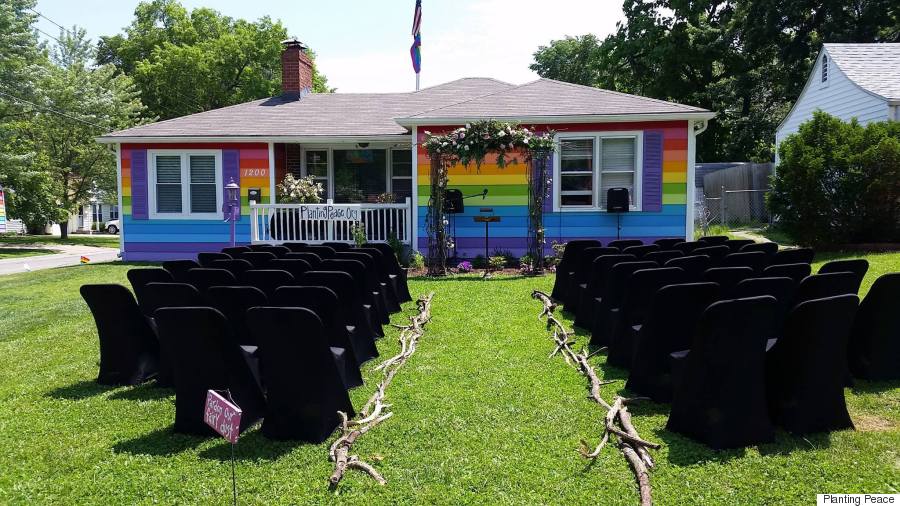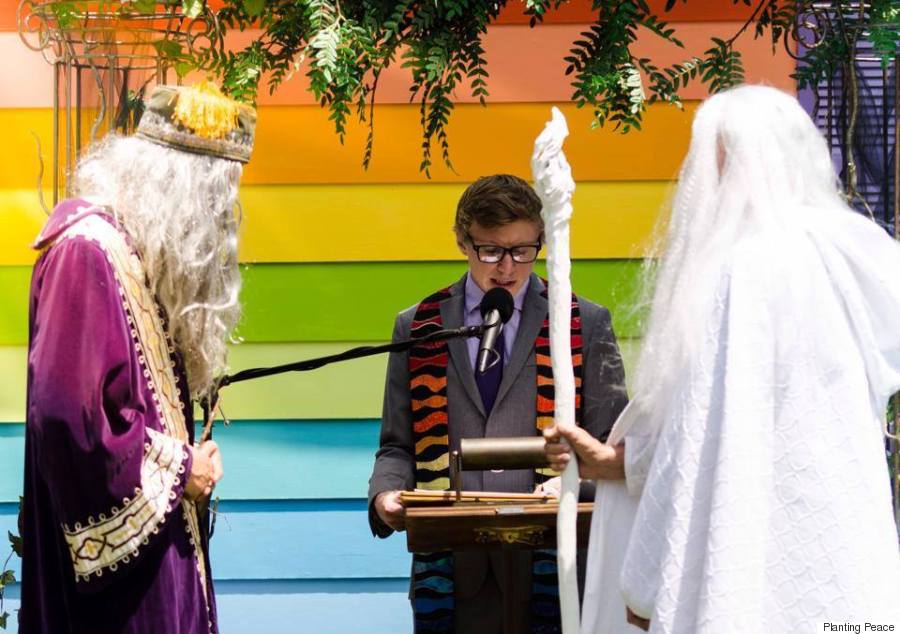 "While the overall tone was joy and fun, everyone seemed to really support the underlying message about standing up to hate and bigotry with love and compassion," Planting Peace founder and president Aaron Jackson told The Huffington Post. "We had the support of so many people to make this wedding happen, and it was amazing to see people rally around the event and our message. The wedding of Gandalf and Dumbledore was a way to counter the negative messages of the WBC and to let our LGBTQ youth know they have a whole community of love and support. We wanted them to see you can be your authentic self, you can celebrate your love, and you can stand up to hate, even in the face of bigotry."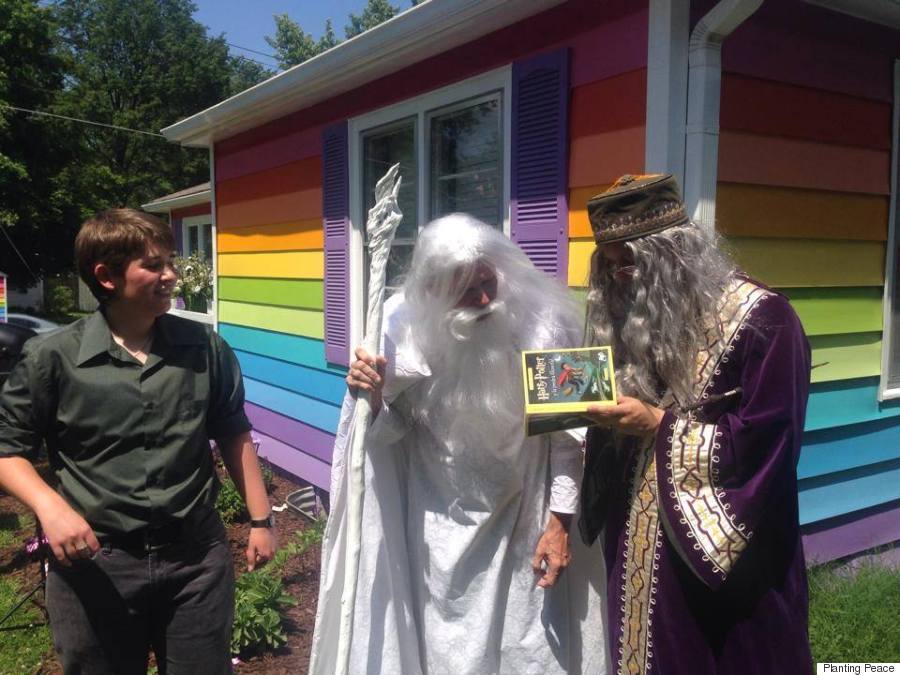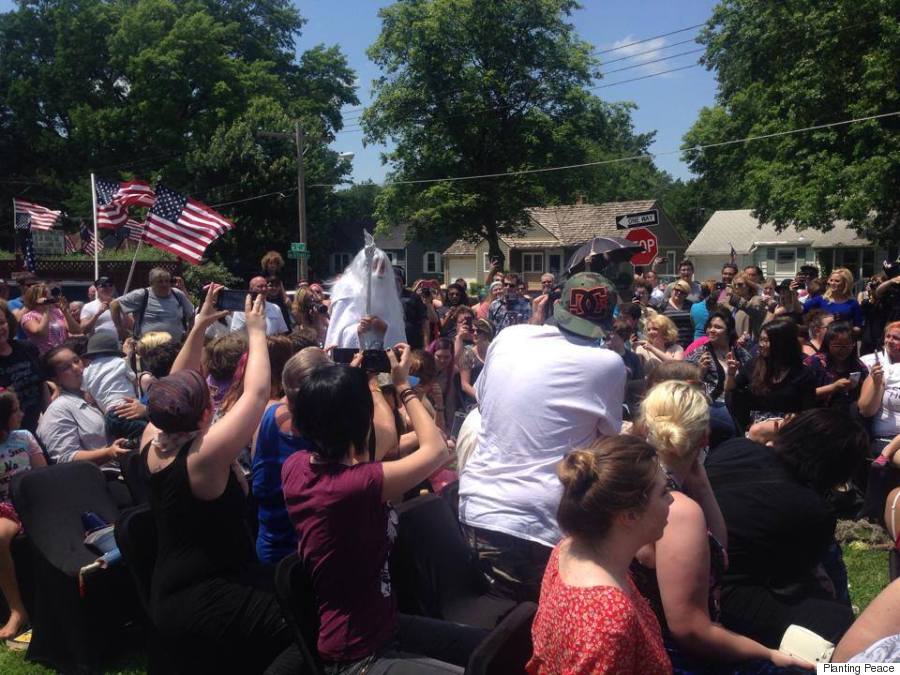 Planting Peace used the wizards' wedding to raise money via Crowdrise to support the message of Planting Peace and counter the anti-gay rhetoric of Westboro Baptist. Robert Wolfe, CEO and co-founder of CrowdRise, said in a statement:
"Innovative fundraising campaigns like Planting Peace's Wizard Wedding is entirely reflective of why we built CrowdRise. We wanted to give people everywhere the power to drive real impact and to do so in a way that is fun and notable all in the interest of driving change. We're super excited to pay a small role in making it all happen."
Interested in supporting Planting Peace? You can show your support through this Crowdrise widget, and check out some more photos from the wedding below.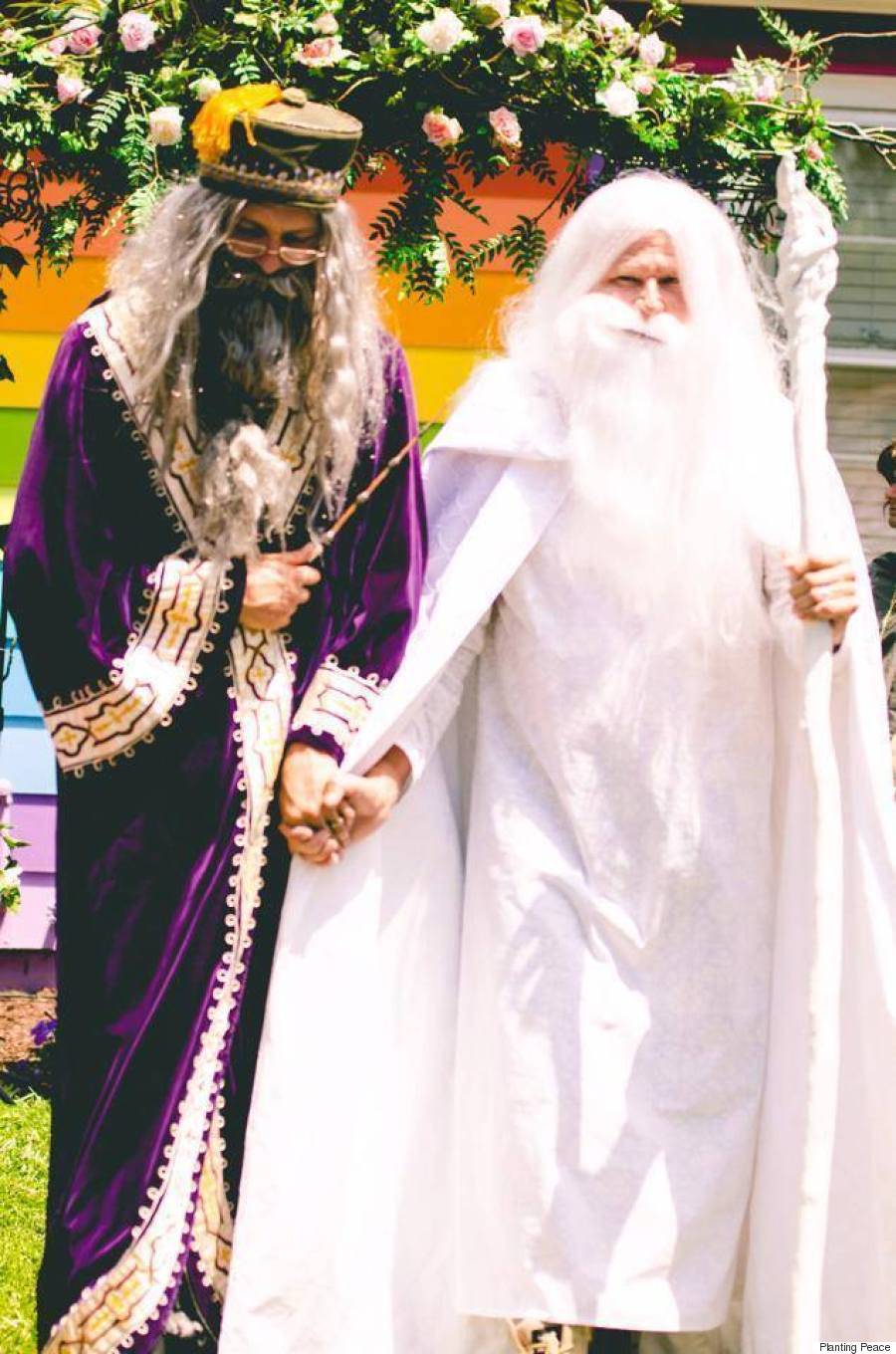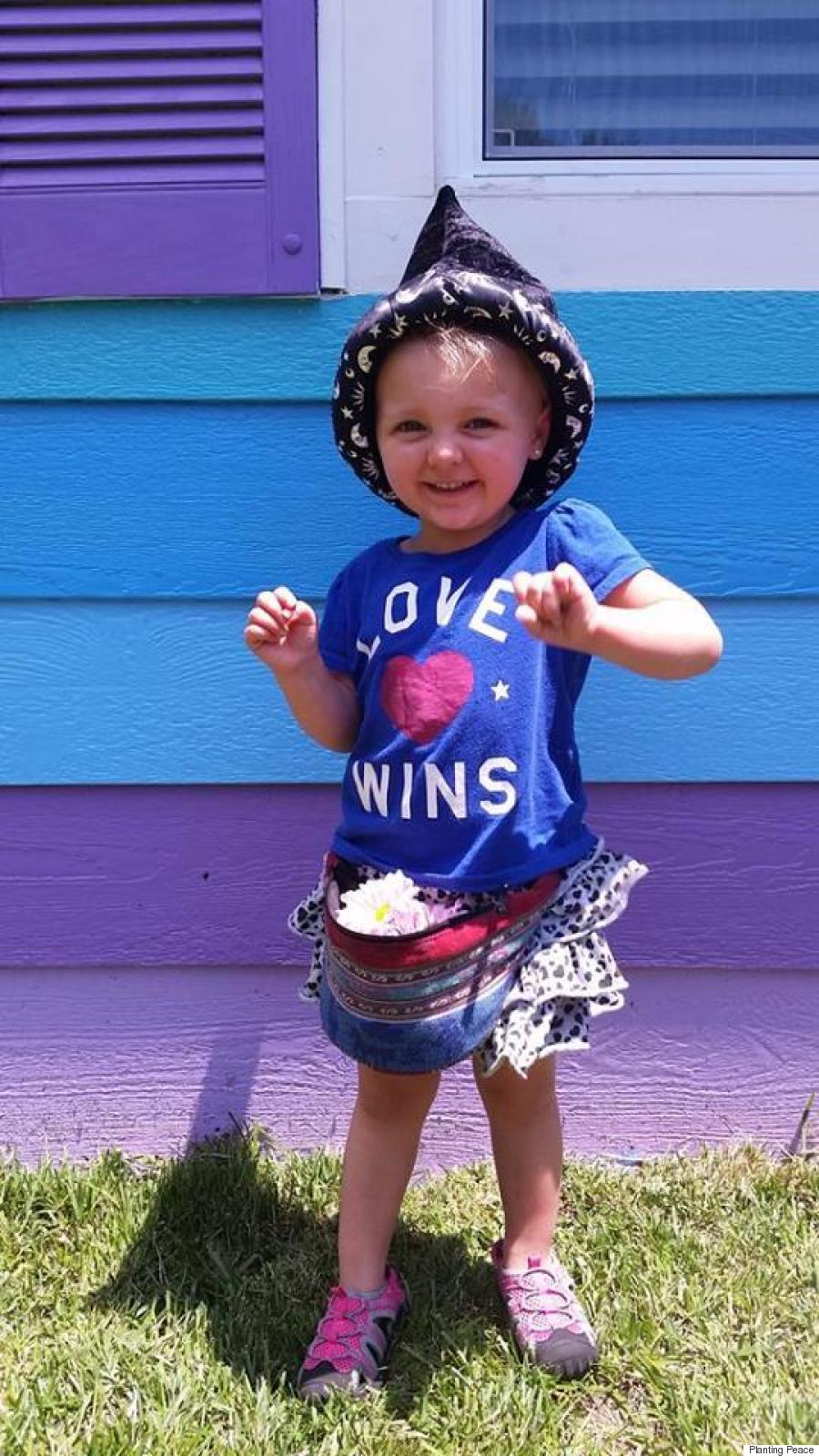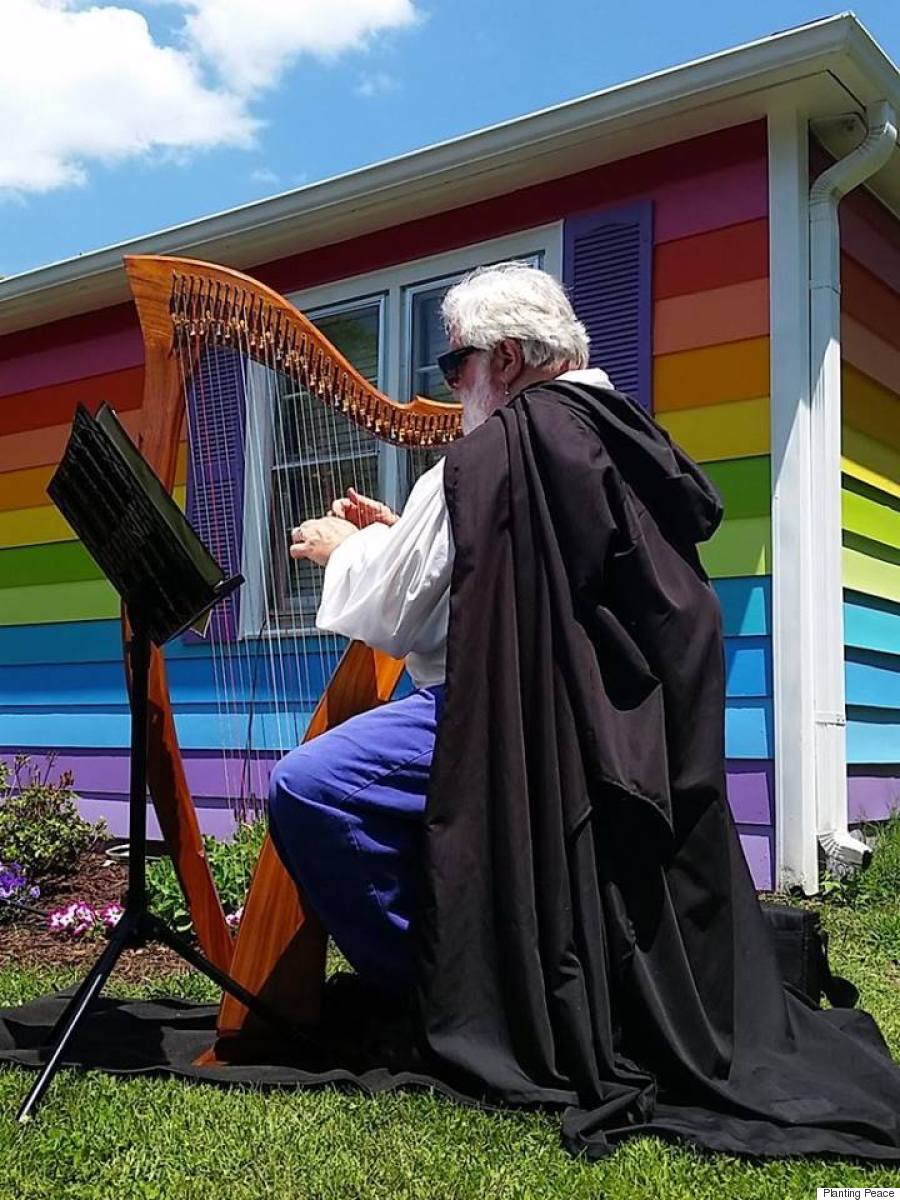 Popular in the Community