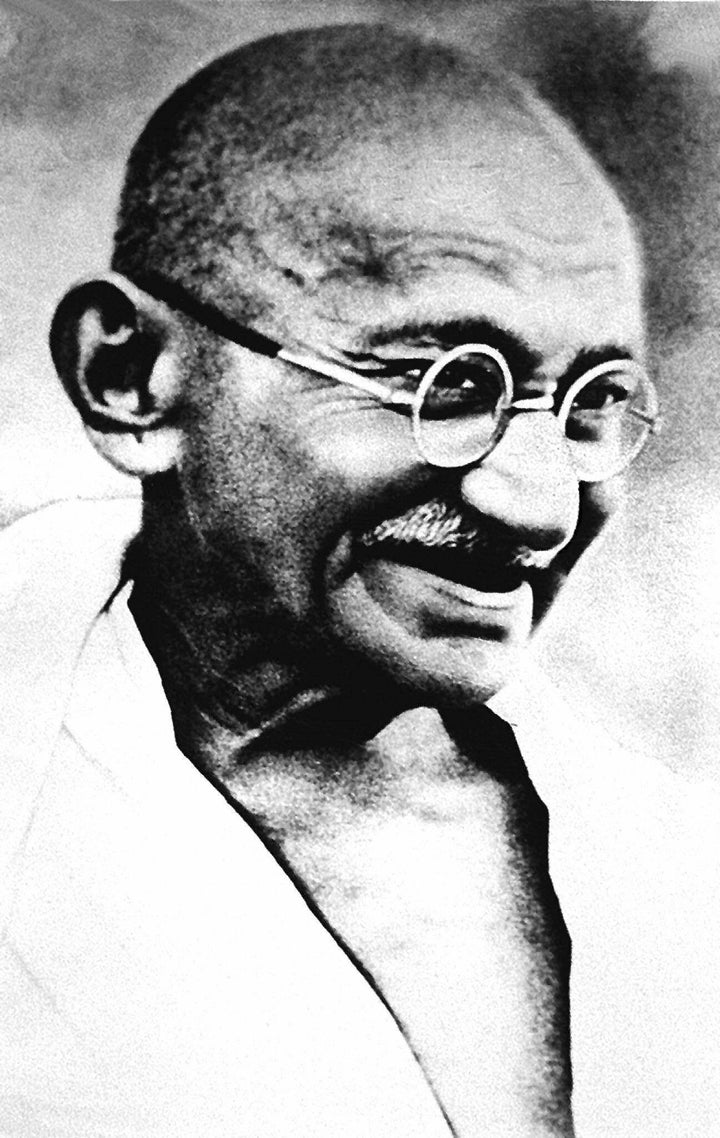 In a soon-to-be published book entitled Gandhi and the Unspeakable: His Final Experiments with Truth, Jim Douglass contrasts the deadly machinations of Gandhi's probable killers with Gandhi's own incredible bravery and that of his followers, whose mantra during campaigns for independence expressed their absolute commitment to resist injustice openly, lovingly and fearlessly: with their whole lives. Their mantra was "Do or die."
By 1946, the longed-for independence of India had become a reality, but Gandhi was deeply dismayed by the slaughter taking place as Hindus, Muslims and Sikhs massacred each other. He determined to visit the villages most affected by the violence, beginning in the Noakhali region where the population included 1,800,000 Muslims and 400,000 Hindus. In this region, "the minority Hindus were landowners and professionals," Douglass writes. "They had ignored grievances from Muslim workers who, incensed by tales of Hindus killing Muslims elsewhere, carried out vicious attacks."
Gandhi and a handful of his friends fanned out, going singly to the Noakhali villages where savage butchery had taken place, and agreed to live alone, in the midst of the violence, and do their best to clean up the debris, rebuild homes and be of general service to the community.
Douglass focuses on the image of Gandhi walking 116 miles to visit 47 villages, forced to balance as precariously in travel as he had in his politics and his life: "Walking against a background of sky and vegetation, Gandhi could be seen crossing the shankos of Noakhali, narrow bamboo bridges held high on poles." This trip, made at age 77, he undertook many parts of entirely alone: he and his followers were needed in too many places.
Ordinary people responded positively to the pilgrims who came into their villages. The experiment moved on to Bihar, Calcutta and eventually to New Delhi, attempting to combat the terrorism of both Hindu and Muslim ethnic violence. Eventually, in Delhi, he undertook a final fast for Hindu-Muslim unity. "I shall terminate the fast only when peace has returned to Delhi," said Gandhi. "They had ignored grievances from Muslim workers who, incensed by tales of Hindus killing Muslims elsewhere, carried out vicious attacks."
Gandhi's assassins were plotting violence in secret, both against Gandhi and his vision of Muslim safety in the heart of India, even as Gandhi repeatedly risked all, employing his "truth force," the astonishing power of truth, of transparency and nonviolence, that had liberated India. What relevance do Gandhi's tactics of choice have in these times of night raids, drone warfare, and, as the new centerpiece of our foreign policy, a tightening net of abductions and assassinations aiming to cover the globe?
Gandhi the truth-teller died at the hands of his killers, some of whom, Jim Douglass alleges, walked away scot-free under cover of self-preserving lies. Gandhi's assassins believed they were working for the betterment of a country which Gandhi had already moved mountains to liberate, uplift and enrich, and which they proceeded to help destroy. I think of the United States' tactic of seemingly universal war, to be waged indefinitely throughout a world, where no Muslim will be able to walk in safety if, according to perpetrators of Islamophobia, our nation is finally to prosper.
Consider the contrast between Gandhi's precarious, defenseless efforts to reach his fellow humans, traveling alone and armed only with truth, and, in contrast, weigh U.S. reliance on a massive arsenal of weapons and armed warriors, costing the world around $2 billion dollars per week in lost productivity.
Aged Gandhi walked alone into a nightmare of fear on those bamboo bridges, and his payment for it was death, but his path was one through sunlight that redeemed his country; while his scheming jingoistic killers devised a doom for India which is still bloodily unfolding. Many patriots claim to love the U.S., but the darkness and the blood will corrupt this love, will make us doom our country: our safety will not survive the determination to find it in arms, in numbers, and in the cover of night.
Gandhi's solitary sunlit path, his path against the sky, was by far the less precarious. As we may learn through occupations of town squares across the U.S., truth, and only truth, can keep the balance.
Kathy Kelly (kathy@vcnv.org) co-coordinates Voices for Creative Nonviolence (www.vcnv.org)
A Version of this article was first published by the North Avenue Magazine (Northavenuemagazine.com)
Related
Popular in the Community