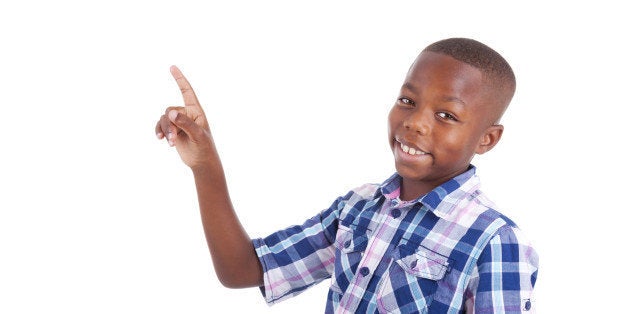 WASHINGTON -- Minneapolis Mayor Betsy Hodges (D) has been accused by a local TV station of supporting criminal gangs, because she and a former felon doing get-out-the-vote work around Election Day posed in a picture pointing at each other. The news outlet, KSTP, said that the mayor was flashing a "gang sign" and quoted a law enforcement official claiming that she was "showing solidarity with the gangs."
Hodges and Navell Gordon, the volunteer with Neighborhoods Organizing for Change, were not flashing gang signs. In reality, they were awkwardly trying to figure out how to pose for the camera, as video of their interaction showed.
History suggests that Hodges would not have found herself in this fracas if she had been posing with a white man. Even KTSP acknowledged there was no evidence that Gordon belonged to a gang. But he is a black man with a criminal record, and the news outlet and its law enforcement sources apparently felt that made "flashing a gang sign" a logical conclusion.
This isn't the first time African-Americans have been accused of supporting criminal activity because they made a hand gesture. Michael Brown, the black teenager shot and killed by a white police officer in Ferguson, Missouri, was portrayed as a thug for showing various hand signs in old photos.
Similar accusations have been leveled at other African-Americans -- from prominent sports figures to unknowing schoolchildren:
Missouri State Highway Patrol Capt. Ron Johnson
CNN's iReport site, which the network bills as a "user-generated social network for news," posted a story in August accusing Missouri State Highway Patrol Capt. Ron Johnson, who was overseeing the law enforcement response in Ferguson, of flashing a gang sign in a photo. Johnson was using a greeting sign from his fraternity.
High School Student Dontadrian Bruce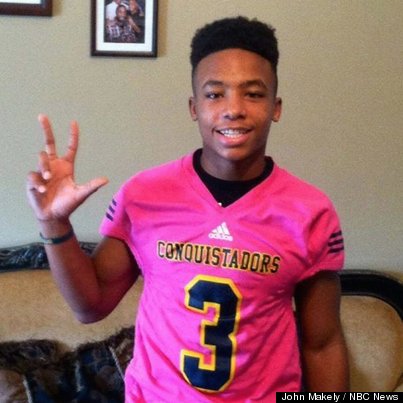 Dontadrian Bruce, 15, was suspended from Olive Branch High School in Mississippi over a picture his teacher took of him next to his biology project. In the photo, he held up three fingers to represent the number on his football jersey. (The photo above was taken by his mother, showing the hand sign he used in the original picture.) Dontadrian told MSNBC that it was a common practice on the football team and that he had no idea it was also known to signal affiliation with the Vice Lords gang. He was eventually invited back to school after a firestorm of criticism.
Tennis Player Serena Williams
Serena Williams was castigated for bringing gang culture to Wimbledon in 2012 when she did a spontaneous, celebratory dance on the court, as her sister Venus and others clapped. Fox Sports' Jason Whitlock wrote at the time, "Serena deserved to be criticized and she should've immediately apologized. Wimbledon isn't the place to break out a dance popularized by California Crip gang members." When asked about the incident, Williams replied that it was "just a dance we do in California."
High School Students Jordan And Juwaun Jackson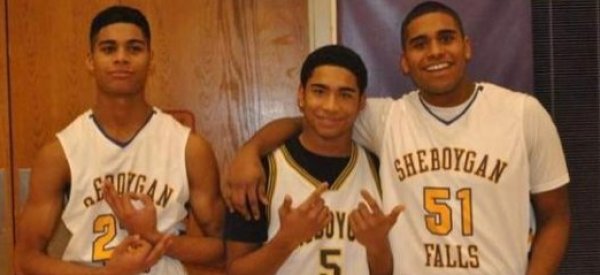 In early 2014, the Sheboygan Press did a feature on Jordan, Juwaun and Jamal Jackson, three African-American brothers who had recently moved to the local Wisconsin school district and played on the basketball team. The photo that accompanied the story eventually led to the suspension of Jordan and Juwaun after one police liaison officer contacted Sheboygan Falls' liaison officer to express concern that the brothers might have been flashing gang signs. Police said that the hand sign being used by Jordan -- who is on the far left -- is associated with the Bloods. In fact, it's a hand gesture used by many NBA players to note a three-point shot. Juwaun said "he was simply gesturing at himself and the camera in a playful manner." The brothers' suspension was eventually lifted, and the editor of the paper said he was dumbfounded at the "ugly turn" taken by the community over what was meant to be a "positive story."
Celtics Basketball Player Paul Pierce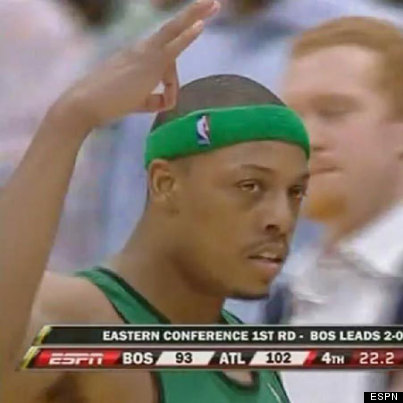 The NBA fined Celtics forward Paul Pierce $25,000 in 2008 for making what the NBA called a "menacing gesture" during a game. Officials determined it was gang-related, a charge that Pierce denied. "I 100 percent do not in any way promote gang violence or anything close to it," he said. "I am sorry if it was misinterpreted that way at Saturday's game." Celtics executive Danny Ainge said Pierce's three-fingered sign represented "blood, sweat and tears."
Want more updates from Amanda? Sign up for her newsletter, Piping Hot Truth.
Support HuffPost
The Stakes Have Never Been Higher
Before You Go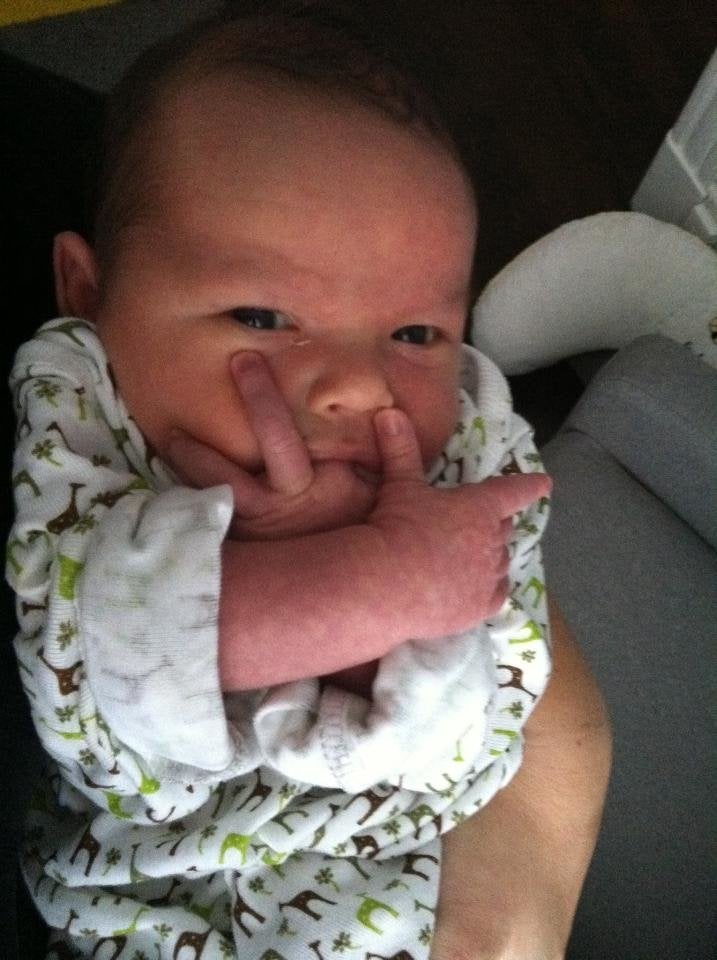 Babies Throwin Up Gang Signs
Popular in the Community