Eugene "Big U" Henley said on Tuesday that he understands why violent protests have engulfed Baltimore, but thinks it's in the demonstrators' best interest to stay out of the streets.
The 48-year-old former West Los Angeles gang member said in an interview with The Huffington Post that after seeing numerous instances of police violence go unpunished, many may see fighting back as the only option.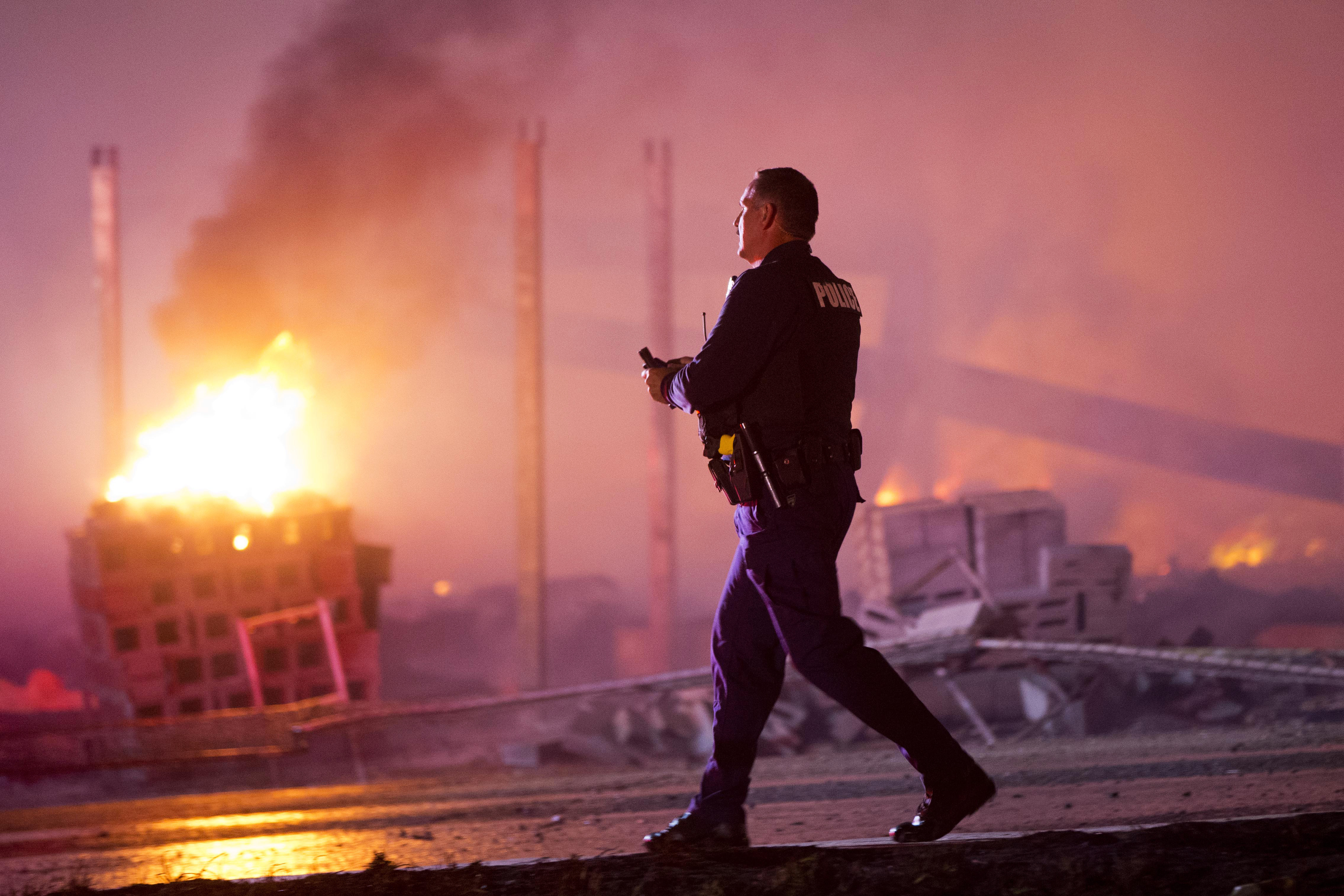 A police officer walks by a blaze, Monday, April 27, 2015, after rioters plunged part of Baltimore into chaos, torching a pharmacy, setting police cars ablaze and throwing bricks at officers. (AP Photo/Matt Rourke)
"When you see this happen consistently over and over again, you're saying to the people that there's no other recourse for you. You have no voice in the world," said Henley, who now runs the nonprofit group Developing Options. "You're asking the victim not to be mad. You're asking the victim not to react."
But with National Guard troops called in and a curfew of 10 p.m. established in the city, Henley urged protesters, especially the ones who have engaged in clashes with police, to "stay home tonight" for their own safety.
"I would advise them not to take to the streets tonight," he said. "I don't think it would be smart for the young people to go out there tonight and throw rocks or do the other stuff they've been doing that could cause them to lose their lives."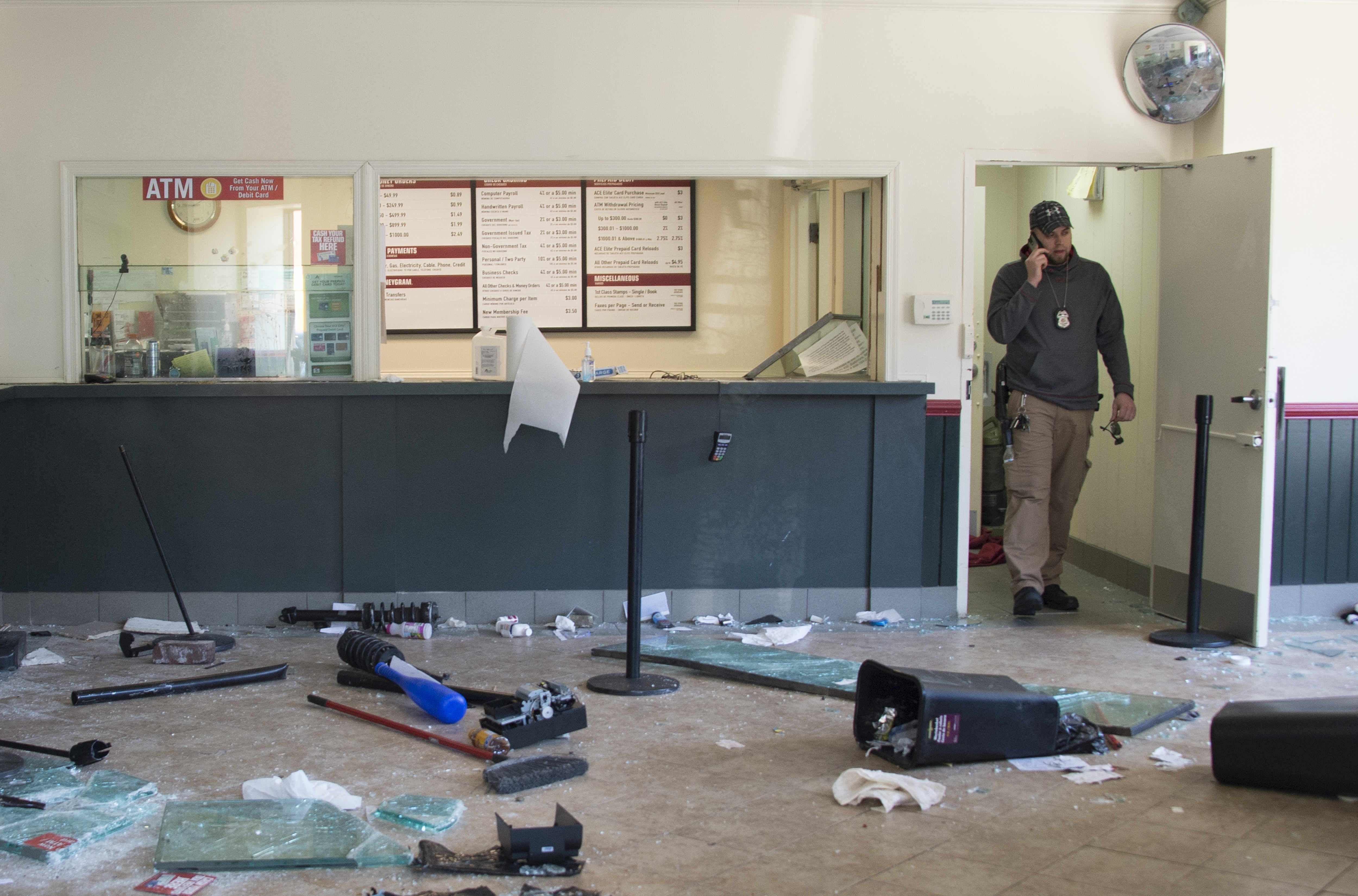 A security officer walks through a looted check cashing store in Baltimore, Maryland, April 28, 2015. (Jim Watson/AFP/Getty Images)
Henley emphasized that he does not believe rioting is the answer.
"I don't agree with it," Henley said of the violence. "I don't think that's intelligent, but I can definitely see that people in the community are standing up and saying 'We're tired of it.'"
Calling all HuffPost superfans!
Sign up for membership to become a founding member and help shape HuffPost's next chapter