 The Senate's "Gang of Eight" released details of its immigration reform legislation last week, so the Urban Institute updated its earlier infographic comparing the White House's immigration blueprint to the Senate bill.
The president and the senators are, for the most part, in sync. But differences over a few key provisions have advocates from all corners expressing concern for their constituencies, promising an intense debate moving forward. As could be expected from some quarters, immigration reform was insinuated into the Boston terror attack.
The President prioritizes an immediate path to citizenship, while the Senate focuses first on secure borders and successful enforcement. Under both plans, it will take eligible immigrants about the same amount of time -- at least 13 years -- to become U.S. citizens. The Senate bill cuts the number of family visas and repeals diversity visa programs, both of which are of grave concern to immigrant advocates. The president's blueprint includes LGBT families, while the Senate's bill purposely leaves them out.
The immigration bill is far from perfect and the House of Representatives should be offering their own legislation shortly. We can expect various groups lobbying hard to ensure that the final bill, should there be one, covers their interests. We can also expect the Gang of Eight to fight hard for what the president has characterized as a compromise effort. Sen. Rubio, in particular, has come out swinging. His presidential ambitions, after all, are at stake.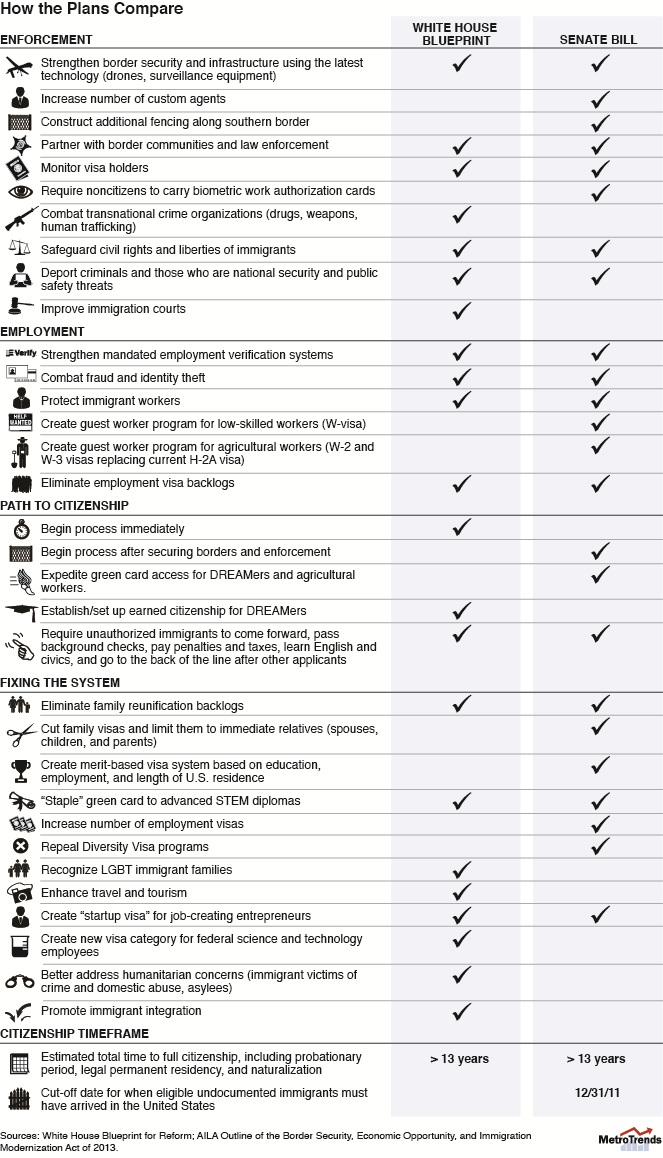 Popular in the Community