Following the shooting deaths of at least 12 people at an Aurora, Colo., theater last night during a midnight showing of "The Dark Knight Rises," a trailer for the upcoming movie "Gangster Squad" that was offered with the film has been pulled, Warner Brothers has reportedly confirmed to NBC News.
One scene from the trailer, which can be viewed at the 2:03 minute mark in the video above, features four men standing behind a movie screen in trenchcoats, walking towards the audience shooting at them with automatic weapons as mayhem erupts in the theater.
UPDATE: 3:32 p.m.-- Apple appears to have removed the trailer for "Gangster Squad" from its site, according to Michael van Poppel of BNO News, who noted the video's removal on Twitter. The link to the trailer page currently displays a message saying the page cannot be found. Apple did not immediately reply to The Huffington Post's request for comment.
A Warner Bros executive now tells me how the studio was scrambling to deal with the Aurora theater shooting crisis in the pre-dawn hours of the morning. Then, at 5 AM, one of the top distribution execs remembered that Warner Bros' Gangster Squad trailer was playing "loose" this weekend timed to the studio's The Dark Knight Rises release in about 30% of domestic theaters. ("Loose" means that theaters had been asked to play the trailer which was not paired with The Dark Knight Rises.)

According to Warner Bros, this distribution exec suddenly remembered that the trailer for the mob movie contained a scene showing a gangster with a machine gun shooting up people in a movie theater from behind the big screen. This distribution exec quickly instructed the studio to "replace it as soon as possible". At 6 AM, Warner Bros started notifying the theater circuits to pull the offensive Gangster Squad trailer. That is being done all over North America today.
When contacted by The Huffington Post regarding the decision to pull the trailer, a spokesperson for Warner Brothers declined to comment at this time.
Before You Go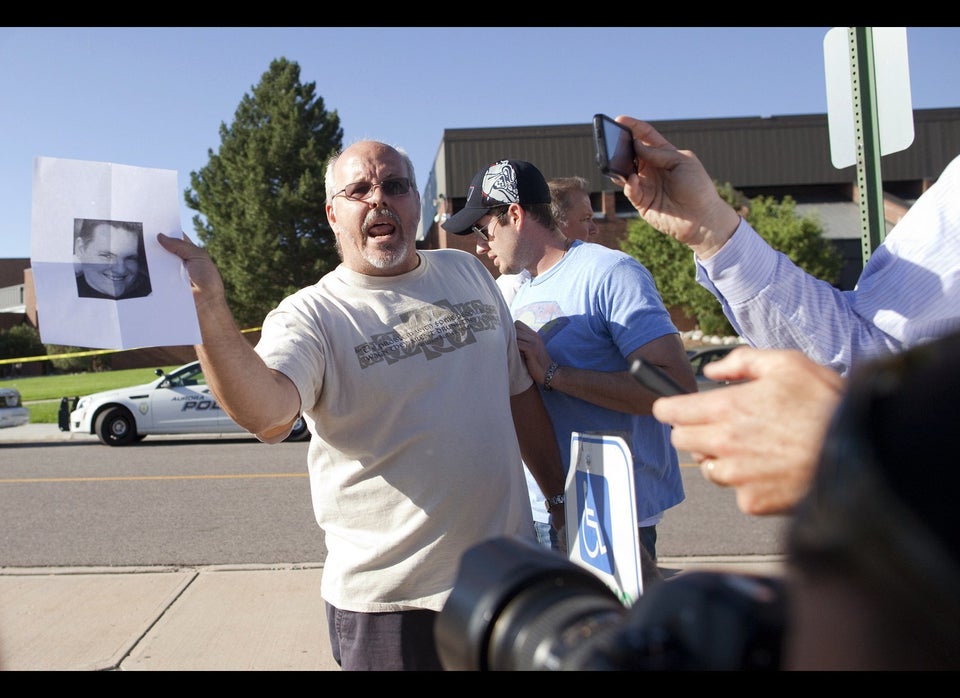 Batman Premiere Shooting At Century 16 Cinema
Popular in the Community