Steve Jobs and Leo Tolstoy shared a surprising creative belief. The simplest things are the hardest to master. "You have to work hard to get your thinking clean to make something simple," said Jobs. This fall, in the heart of San Francisco, a Menswear Styling class has been working on a project unlike any other in the industry: reinventing the classic white button-down. Except this isn't an ordinary school project but a collaboration between the iconic US retailer GANT and the Academy of Art University School of Fashion. This unique engagement marked the first time the brand has partnered with an educational institution. The one-of- a-kind incentive is having their work showcased at the GANT flagship store in San Francisco. What a great experience!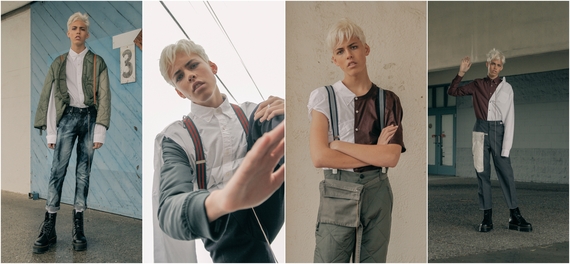 GANT "Oxford Fitted Shirt" styled by Teresa Tran, modeled by Red Thompson, makeup by Sean Stahl. Photographed by Vince Aung
Eleven senior styling students were given a GANT shirt and the liberty to reinterpret it for a lookbook. The only direction was to focus on the versatility of the garment without having it resemble another line. Every step of the process was in the hands of the students. In an interview with Fashion School Daily, the Assistant Director of Styling in the School of Fashion, Flore Morton stated that she "wanted students to build full stories, investigate brands, and think like designers." The students turned for inspiration to the brand's stylish present and captivating heritage.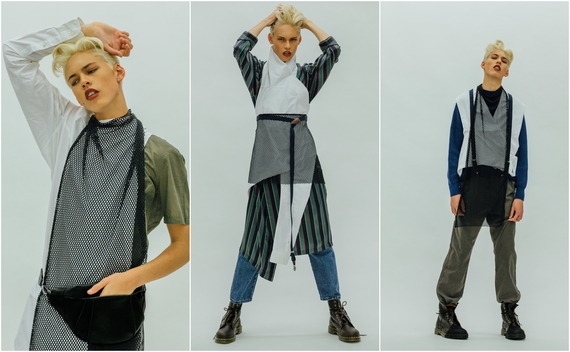 GANT "Oxford Fitted Shirt" styled by Nhu Dao, modeled by Red Thomspon, makeup by Thu Conteras, Hair by Stuart Wong. Photographed by Gyuho Park
GANT was founded in 1949 in New Haven, Connecticut. It has since expanded globally beyond menswear into other market segments creating a name for itself as a premier lifestyle brand with aims to increase its reach by 2020 under the new direction of global CEO Patrik Nilsson. GANT has originally been associated with effortless Ivy League style and quality tailored shirts. In addition to the classic sportswear heritage GANT line they've also launched GANT Diamond G and GANT Rugger, contemporary lines reflecting diverse aesthetics.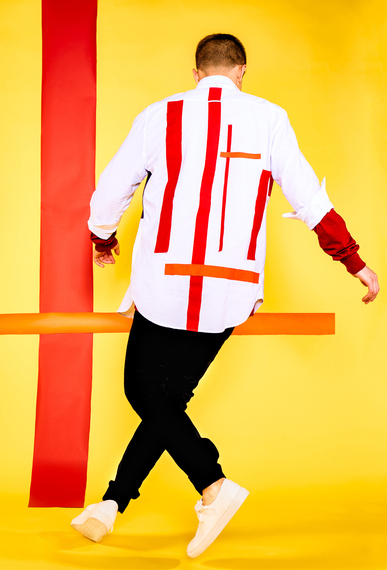 Customized GANT Rugger "Kick Ass Oxford Printed Block Shirt" styled by Hoilee Heung. Photographed by Mariya Stangl.
Back to the earlier simplicity discourse. Tolstoy argued that "the simplest thing cannot be made clear to the most intelligent man if he is firmly persuaded that he knows already, without a shadow of doubt, what is laid before him." Students had to start from a clean slate. Fangdi Li opted to use the GANT Rugger Indigo denim shirt for her nocturnal vision: draping of the shirt on the body in a linear way over a black hoodie for a restructured silhouette. Teresa Tran kept the focus on layering possibilities. She infused vintage pieces with the GANT shirt that was accented with accessories influenced by the subcultures of the film "This is England". Sophia Charles drew inspiration from the GANT Instagram account and the French film "La Haine" for her minimalist yet bold version accessorized with electric red tape. Overall, the results showcased GANT adaptability and immense talent of the Academy students.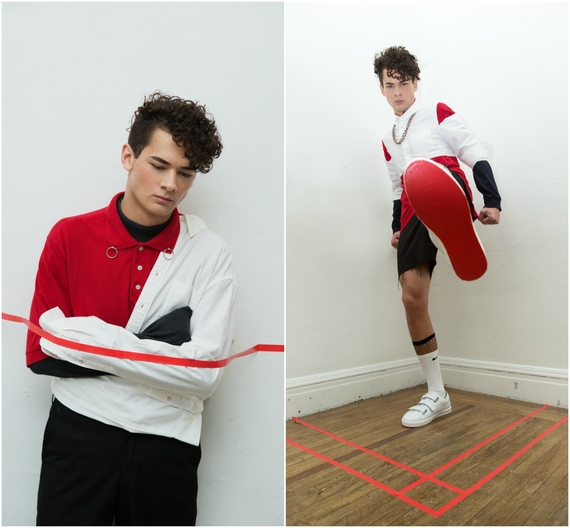 GANT "Oxford Fitted Shirt" styled by Sophia Charles, modeled by Keoni Kai, hair and makeup by Jessica Katelynn Clark. Photographed by Gabriel Isak
The Academy is the only American school with an accredited styling program! It seems like a natural fit for the school and the brand, both of whom focus on quality, innovation and laying a foundation for a more fashionable future. This pioneering collaboration also benefited Fashion Journalism students who were assigned to follow the process closely and report on it via various outlets. Stephan Rabimov, director of Social Media Center and Fashion Journalism, commented: "Opportunities like this benefit all involved. Our students loved working with GANT. We salute the GANT team for their visionary leadership and look forward to providing more professional experiences that are not available at any other institution."
The finalist looks from the GANT x Academy of Art collaborations will be presented at GANT's San Francisco flagship store at 552 Hayes Street on January 19, 2017, from 5 to 7 p.m.
Popular in the Community