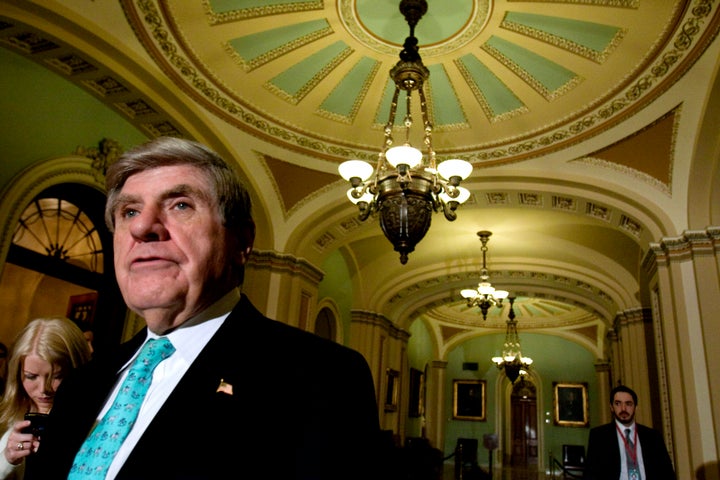 WASHINGTON -- The Government Accountability Office saved Uncle Sam about $50 billion last year, yet Congress is now gearing up to slash the agency's budget by some $50 million and put new bureaucratic hurdles in its way.
But not everyone is convinced it's a smart idea to exact that level of cuts from the GAO, whose workload has grown dramatically as members of Congress ask for more and more studies of how the federal government spends its money.
A spokesman for the federal agency declined to comment on the level of cuts proposed, but did point out some of the agency's strong points.
"In fiscal year 2010, GAO met or exceeded 14 of its 15 annual performance targets by, for example, identifying $49.9 billion in financial benefits -- a return of $87 for every dollar GAO spent," said spokesman Chuck Young citing the agency's most recent annual assessment. "The rate at which GAO's recommendations were implemented by federal agencies or the Congress was 82 percent."
An insider familiar with the budget issue said that when the House recommended earlier this year that the GAO's proposed 2012 budget be cut from $557 million to $511 million, many expected the Senate would erase much of the reduction. But the budget voted out last week by the Senate Appropriations Subcommittee on Legislative Branch pegs the agency's funding at $504 million -- an even steeper cut.
People familiar with the agency said the problem is not that the GAO would stop functioning properly, but that it would have to do less, and the budget savings would be outweighed by the lost opportunities for the GAO to find bigger savings in other agencies and programs.
"GAO generates one of the highest returns on investment of any governmental entity in the world, and that needs to be recognized," said David Walker, a budget hawk who led the GAO from 1998 until 2008 and oversaw rounds of cuts during his tenure.
It's not that the agency shouldn't be forced to do some downsizing, he said, but lawmakers shouldn't make a simple, one-size-fits-all reduction.
"There's no aspect of government that should be off the table given our fiscal and financial challenges," said Walker, now president of the Comeback America Initiative. "At the same time, we should not be taking across-the-board approaches. Decisions should be made based on facts and the merit, and those entities that are generating a better result and a better return on investment, should be recognized and rewarded, so those shouldn't take as big a cut as those who aren't demonstrating their results.
"You don't need a human being to do things across the board," he added. "That is not an intelligent long-term approach."
Sen. Ben. Nelson (D-Neb.), who chairs the Legislative Branch Subcommittee, said the cuts are carefully considered.
"It is about shared sacrifice, and it is about proper utilization of these agencies," Nelson told The Huffington Post. "And if we don't set the standard for cutting on Capitol Hill, then I've got to say we can't ask others to cut back on their budgets."
Besides the straight cut, Nelson and his fellow senators recommended another step that the House left out: requiring the GAO to account for the hours and money spent to complete each individual study.
In some ways, Walker thinks that is worse than the overall budget cut, because it would take additional resources at the same time Congress is asking the agency to shrink and because the GAO already accounts for its work.
"That's way overboard. That's penny-wise and pound-foolish," Walker said. "The GAO already does reporting on how they allocate their resources by major area. They already demonstrate what type of return the taxpayers are getting for the dollars invested."
He added, "Doing that level of detail is really not going to provide any meaningful additional information, and it won't pass a cost-benefit test."
When told of Walker's objection, Nelson did not change his position. "I have a lot of respect for David Walker, and I will keep his thoughts in mind," Nelson said.
He also suggested the accounting was aimed as much at lawmakers who are putting the growing burden on the GAO.
"I think it's important for everybody to think twice before they ask once for a study," Nelson said.
Popular in the Community