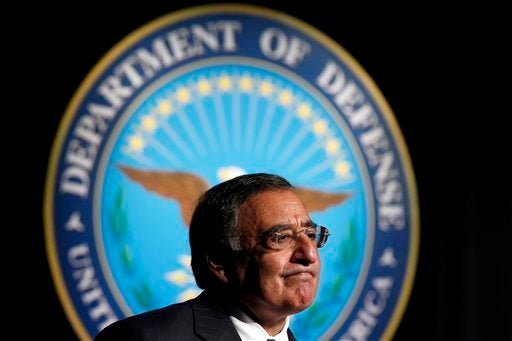 Defense Secretary Leon Panetta has been predicting doom should his department be forced to make considerable budget cuts, but a GAO report released Friday points out that the Pentagon can't say for certain where all the money it's getting now is really going.
The Government Accountability Office has been trying to call attention for nearly two decades to the fact that the Department of Defense has been unable to produce auditable financial statements -- in other words, is so big, so complex and so lacking in financial controls that it cannot account for how it spends its funds.
In testimony submitted to the House Armed Services Committee on Friday, senior GAO official Asif A. Khan pulled no punches, concluding that: "Pervasive deficiencies in financial management processes, systems and controls, and the resulting lack of data reliability continue to impair management's ability to assess the resources needed for DOD operations; track and control costs; ensure basic accountability; anticipate future costs; measure performance; maintain funds control; and reduce the risk of loss from fraud, waste and abuse."
President Barack Obama and Congress agreed two months ago to cut about $350 billion in projected growth from the defense budget over the next 10 years. But according to that same agreement, if Congress' joint deficit super committee fails to come up with a popular way to cut $1.3 trillion more from the deficit over the next decade, automatic cuts are scheduled to kick in, including another $500 billion or more from defense spending.
Khan, in his testimony, said DOD's inability to assess needed resources, track and control costs, anticipate future costs, measure performance, or reduce the risk of losses results in billions of dollars of waste.
The Commission on Wartime Contracting concluded three weeks ago that contract waste and fraud in Iraq and Afghanistan alone amounted to somewhere between $30 and $60 billion.
The level of cuts that the defense establishment is decrying would actually bring the Pentagon's base budget back to the same level it was in 2007, which was then at a 16-year high in constant dollars. And the cuts would be actually be less than what was recommended by several recent deficit-reduction proposals. The co-chairs of Obama's fiscal commission proposed $100 billion in annual defense cuts; the Bipartisan Policy Center's deficit commission called for $1 trillion in savings through a five-year freeze on defense spending; a bipartisan group of iconoclasts in Congress led by Rep. Barney Frank (D-Mass.) listed cuts totalling nearly $1 trillion over 10 years; and just last week, two grassroots political organizations -- one from the right, one from the left -- found agreement over $429 billion in cuts that could be made by addressing outdated or ineffective military programs.
WATCH Defense Secretary Leon Panetta Discusses Military Budget Cuts
*************************
Popular in the Community