Another ad featured as part of Gap's new "Make Love" ad campaign -- featuring musician Malcolm Ford and artist Max Snow posing together -- was defaced with anti-gay slurs this week in Chicago (WARNING: Graphic language in photos below).
Twitter user JK Trudell tweeted a photo of a defaced ad she saw in the pedway connecting the Jackson stops of the CTA Red and Blue lines in the Loop this week, alerting the Mayor's Office to the offensive graffiti.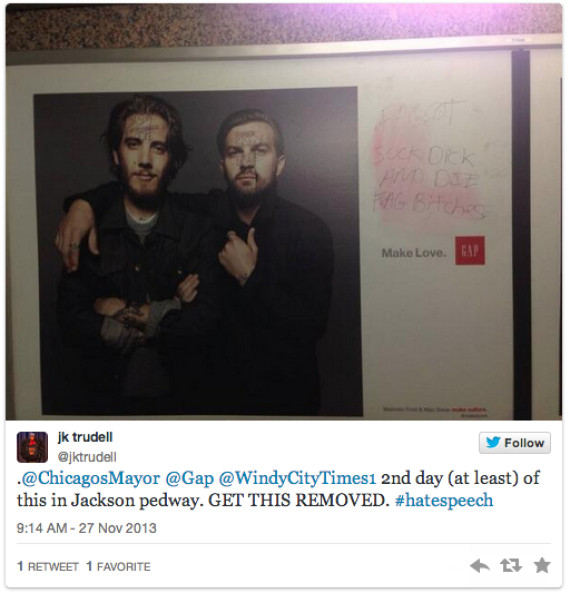 Trudell also shared a closeup of the graffiti on the models' heads with The Huffington Post on Wednesday: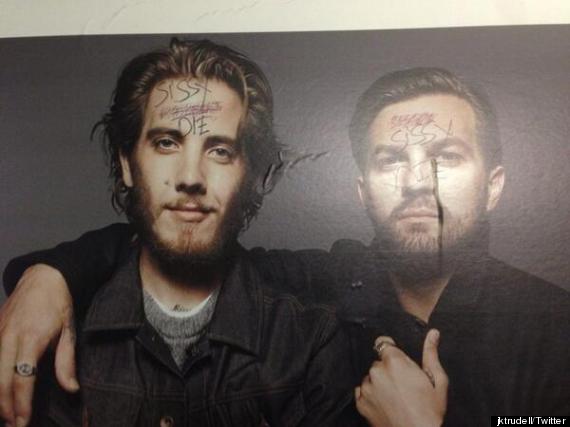 After they learned of the graffiti in New York earlier this week, Gap moved to change its Twitter background to an image of the model featured in the defaced photo, Sikh actor and jewelry designer Waris Ahluwalia.
Popular in the Community