But do you notice anything in particular about the group of happy people chosen to "embody American culture today," according to a campaign caption?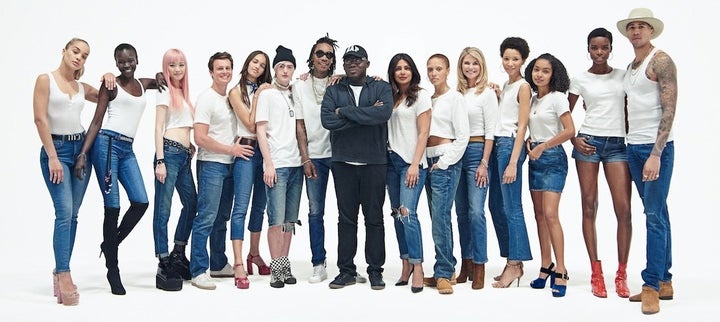 If you guessed the sheer lack of body or size diversity, you'd be correct.
Eninful, who in April became the first black editor of British Vogue, knocked it out of the park as far as racial diversity goes. He also included at least one older model and at least one gay model. But although Gap executive Craig Brommers touts the campaign as "showing the many faces of what it means to be an American and bringing all those sides together," the image doesn't quite bear that out.
If Gap wanted to show a true slice of America, perhaps it could have featured any one person that even slightly resembles the roughly 67 percent of women who identify as plus-size? If the brand is truly aiming to embody "everyone," we ought to see just a bit more representation of "everyone" here.
We asked Gap if they have plans to include diverse bodies in this campaign or future advertising, and a spokeswoman gave the following response:
'Bridging the Gap' is intended to celebrate individuality, bringing together a cast with diverse backgrounds who embody our culture. Inclusivity and diversity are key pillars of Gap brand, and we will continue our practice of casting our campaigns through these filters.
We hope that practice expands.
This post has been updated to include a statement from Gap.