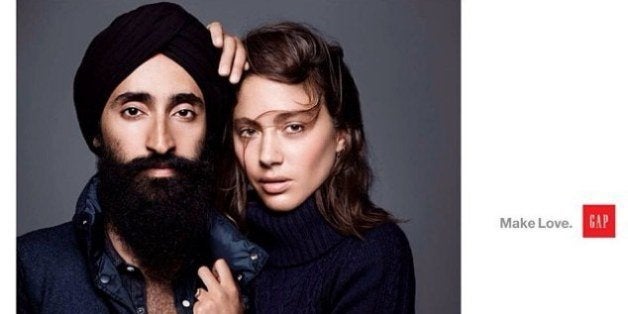 This is how the Internet is supposed to work.
Arsalan Iftikhar, senior editor at The Islamic Monthly and founder of TheMuslimGuy.com, posted a picture to his Twitter and Facebook wall of a defaced subway advertisement for Gap featuring Sikh actor and jewelry designer Waris Ahluwalia. The caption had been changed from "Make Love" to "Make Bombs," and the writer had also scrawled "Please stop driving TAXIS" onto the poster.
He told The Huffington Post, "When I first saw my Facebook friend's photo of this GAP subway advertisement defaced by vandals with racist messages, I wanted the world to see how millions of brown people are viewed in America today."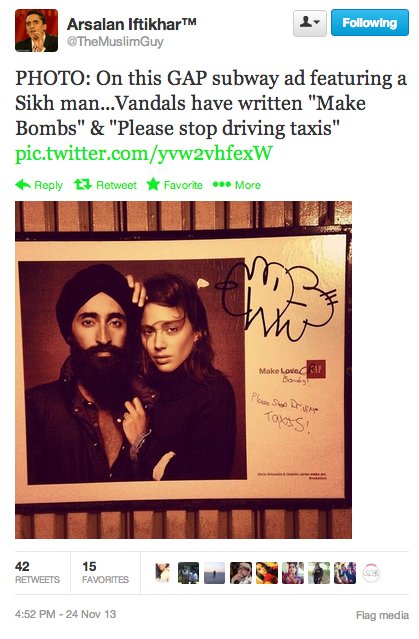 The next day, Gap tweeted back at Iftikhar to find out the location of the ad, which is part of its holiday "#MakeLove" campaign featuring a wide variety of diverse models.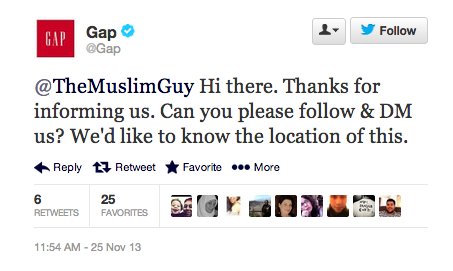 But that wasn't all. The company proceeded to change its Twitter background to the picture of Ahluwalia, to show solidarity and support.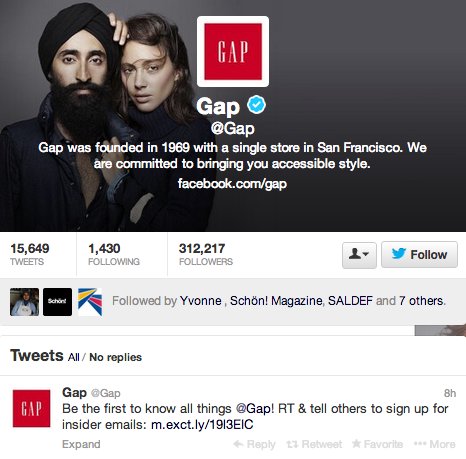 Their action was applauded by Sikhs and Muslims alike, as Iftikhar shared their incredible and speedy response.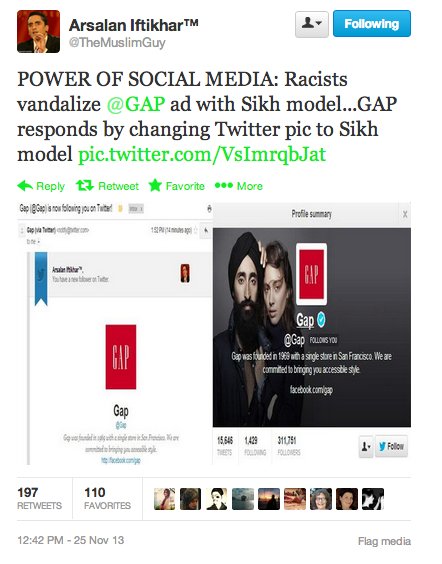 Some members of the Sikh community have started a "Thank you, Gap" campaign in order to show their appreciation for the inclusion of a Sikh model. A letter to the company says, "By placing a Sikh model in prominent locations on billboards, direct mail advertising and digital channels, you have raised the profile of Sikhs in ways the community couldn't have accomplished with its limited resources. The community has tremendously benefitted from the attention it has received through Gap's marketing campaign."
Ahluwalia is certainly an inspiration to Sikhs and non-Sikhs of all ages, as one can see in this adorable picture that he shared on his Facebook page. The importance of relatable role models in media can't be underestimated. Iftikhar told The Daily Mail, "This whole story just proves that we do not live in a post-racial America yet when South Asians and those perceived to be Muslims cannot even grace fashion advertisements without racial epithets being directed their way."
This story has been updated to include a Facebook post from Ahluwalia.
Support HuffPost
The Stakes Have Never Been Higher
Related
Before You Go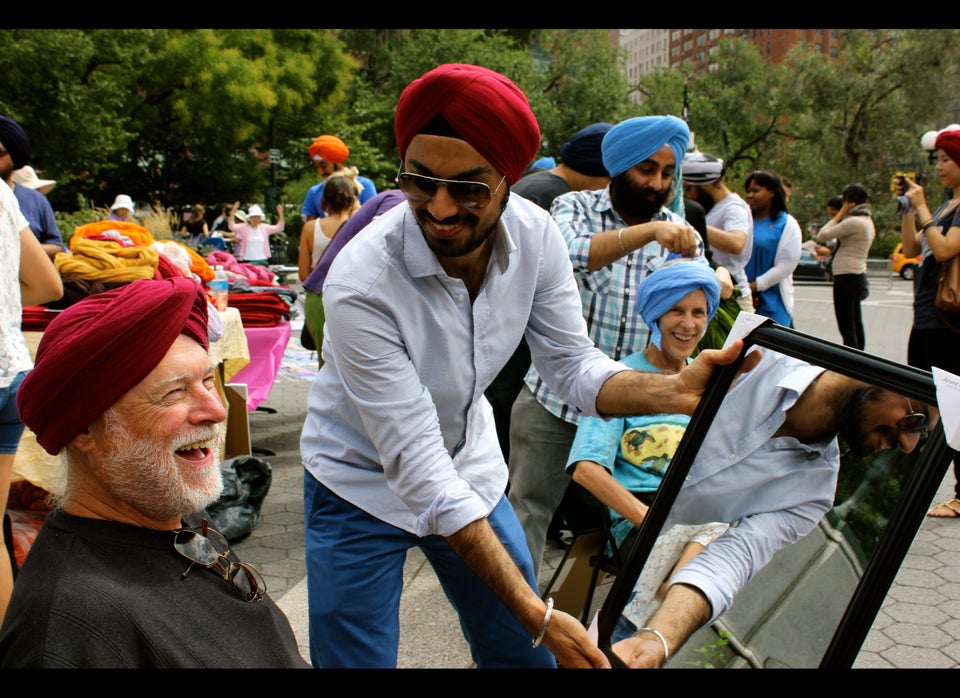 Sikhs Host 'Turban Day' in New York City
Popular in the Community