Emily Dreyfuss and her fiancé were stunned when they opened their package from Banana Republic.
Instead of the tie and pocket square they'd ordered, the parcel was stuffed full of confidential employee documents: Social Security numbers, tax forms, resignation letters, legal notices, doctors' notes and performance reviews.
"Someone literally just put the wrong label on it," Dreyfuss told The Huffington Post in an interview on Friday.
Scroll Down To See The Package
The three folders inside the package were labeled "HR Administration" and contained personal information for around 20 "sales support associates" who work at Gap, which owns the Banana Republic chain.
The documents were meant to be sent to the company's headquarters, said Edie Kissko, a spokeswoman for Gap.
"We take the confidentiality of personal information very seriously and we strive to deliver a perfect customer experience, every time," said Kissko. "Regrettably, human mistakes happen and this was one of them. We're taking immediate action to evaluate and strengthen our processes to prevent mis-mailings in the future and apologize for the error."
Dreyfuss' fiancé needs the tie and pocket square for the couple's wedding, which is coming up on July 5. He had been looking for ties for weeks, Dreyfuss said, and had finally found the perfect one.
At first, the couple tried to reach Gap through traditional customer service channels, but their attempts were "lost in the ether." Dreyfuss, senior front page editor for technology website CNET and the daughter of actor Richard Dreyfuss, finally managed to get the company's attention over Twitter, and a representative sent her a direct message to get in touch.
The customer service associate apologized for what happened, citing it as a "clearly horrible mistake."
"I almost spat out my coffee this morning when I read this," the associate told Dreyfuss, who chronicled the experience on her Tumblr.
The associate explained to Dreyfuss that individual stores send out confidential employee information and customer orders in the same type of gray plastic bag, and an employee had likely made a labeling error.
Gap's public relations department plans to send a worker to Dreyfuss' residence to personally retrieve the documents, said Dreyfuss.
"They're actually being really nice now," said Dreyfuss "They feel terrible and they're trying to make it better."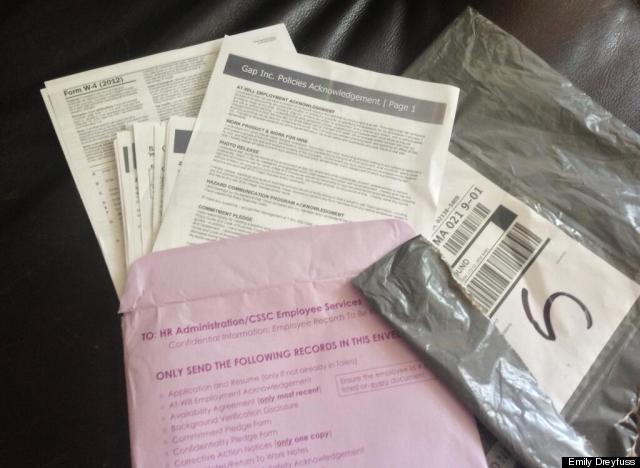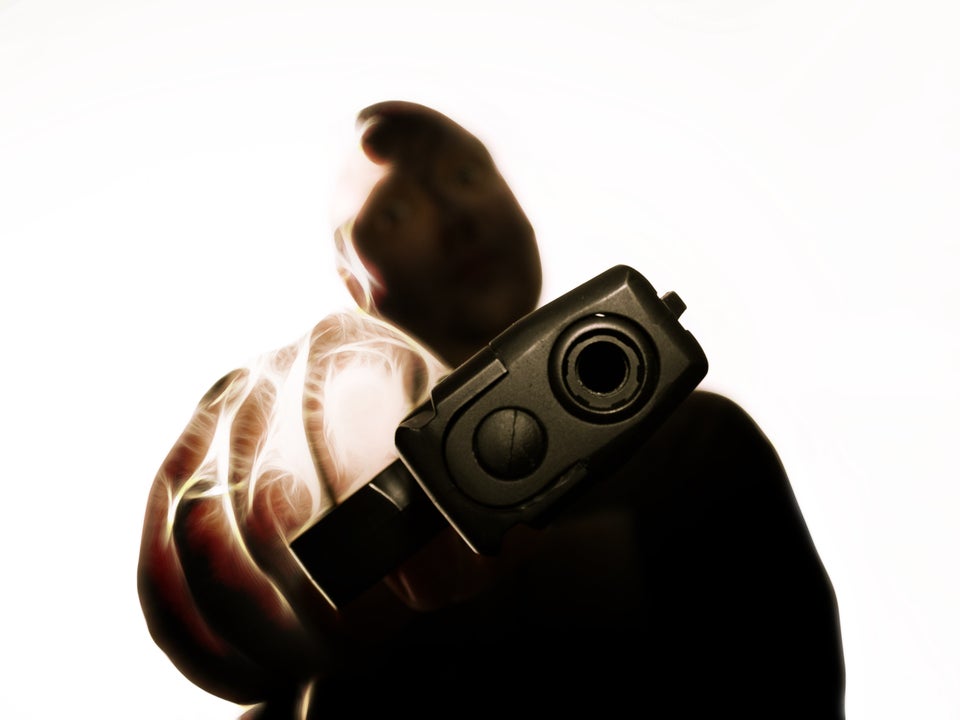 9 Ridiculous Reasons To Get Fired
Popular in the Community