Gap has made good on its promise to raise minimum employee pay to $9 an hour, and it's encouraging workers to wear white in celebration.
The clothing multinational, which also owns the brands Banana Republic, Old Navy, Piperlime and Athleta, first announced in February that it would raise its minimum wage to $9 in June 2014, and to $10 in June 2015. The change applies to all Gap Inc. brands.
Now that the company has hit its first milestone, employees are being encouraged to show their support by wearing white and using the hashtag #LetsDoMore on social media.
Paula Conhain, a spokeswoman for Gap, confirmed that the campaign to wear white was tied to the minimum wage increase.
"We wanted to mark this moment in our company's history [with the] classic white shirt that so many of our brands carry," she told The Huffington Post.
As of this week, 31,000 employees at Gap Inc. brands across the country will see their wages rise to $9 an hour, Conhain told HuffPost. When the company hikes its wage to $10 an hour next June, about 65,000 workers will get a raise, she said.
On Monday, HuffPost spoke to two Gap employees in New York City, where the minimum hourly living wage is estimated to be $12.75. Both employees said they won't be getting a raise this week, since they already make $9 an hour.
"In some larger cities, there's more competition for great retail talent, so it's more important to have great wages to attract employees," Conhain told HuffPost. She added that Gap's wage increase is likely to have the greatest impact in the South and the Midwest, where states tend to have lower minimum wages.
As of Monday, not every Gap worker had gotten the memo about wearing white. Two employees in New York City told HuffPost they thought the white campaign was just a standard summer sales event.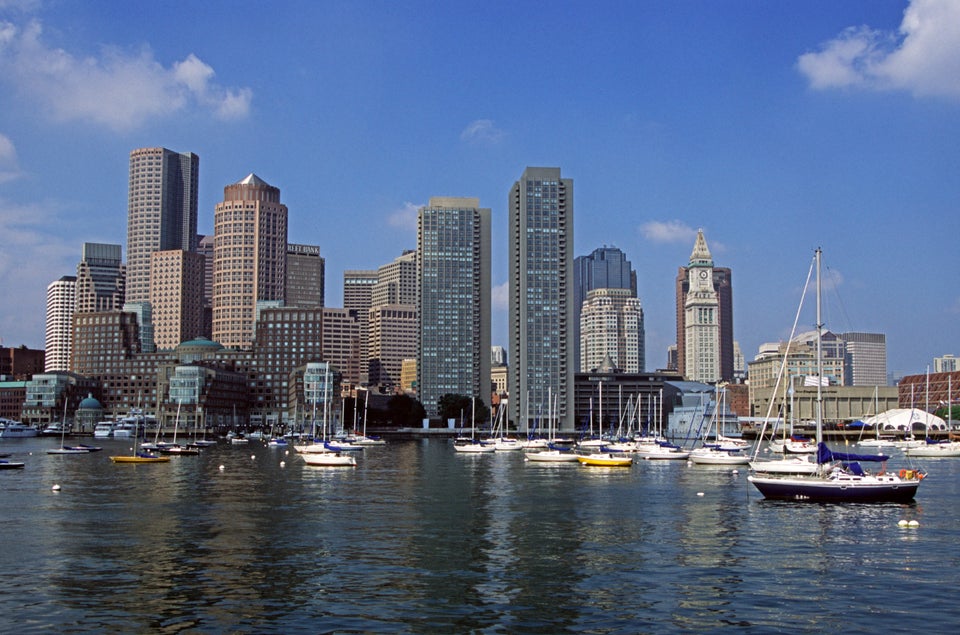 States With The Highest Minimum Wage
Popular in the Community