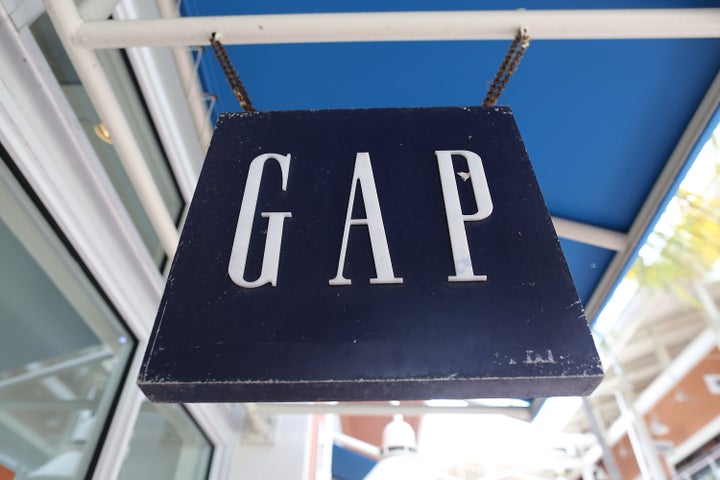 Gap Inc. announced Wednesday that it would end on-call scheduling for employees at its stores by the end of September, making it the latest retailer to drop a practice increasingly seen as unfriendly to working families.
In a post on a company blog, Andi Owen, global president for Banana Republic, said Gap Inc.'s various brands had been reevaluating their scheduling practices over the past year with an eye toward "work-life integration."
"Over the past several weeks, Heads of Stores have informed their organizations of their shared commitment to eliminate the use of on-call shifts across our global organization," Owen wrote.
Gap Inc., which owns the Gap, Banana Republic and Old Navy brands, is following similar moves by Victoria's Secret and Abercrombie & Fitch, both of which recently announced they were ending on-call scheduling.
Such scheduling requires that employees remain "on call" to work even if they aren't on the schedule for a particular day. The erratic shifts make it difficult for workers to plan their lives outside of work, since they can be called in on short notice.
Worker groups have been pressing companies to drop the practice, and San Francisco, where Gap is headquartered, even passed a landmark bill effectively banning it for large retailers.
Jobs with Justice, a worker advocacy group at the forefront of the debate, released a statement Wednesday calling Gap Inc.'s announcement a "game changer."
"Gap did the right thing by listening to its employees and advocates, and instituting reforms to ensure more people will be able to lead more predictable, and ultimately better lives," said Gordon Mar, executive director of the group's San Francisco branch.
In her blog post, Owen said the company's brands were committed to giving workers at least 10 to 14 days of advance notice for when their shifts would be.
Earlier this year, New York Attorney General Eric Schneiderman began pressuring a handful of major retailers, including Gap, over the issue of on-call scheduling. The decision by Abercrombie came after an inquiry from Schneiderman's office seeking details on their scheduling practices.
On Wednesday, Schneiderman issued a statement saying the move by Gap followed "discussions with my office" on the issue.
"Workers deserve stable and reliable work schedules, and I commend Gap for taking an important step to make their employees' schedules fairer and more predictable," he said.
This post has been updated with comment from Schneiderman.
Related
Popular in the Community