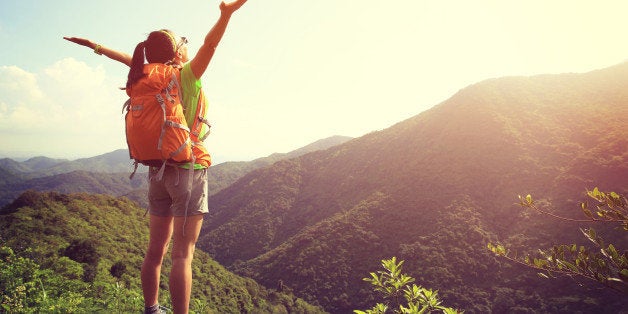 With the recent news that Malia Obama will take a gap year before her freshman year at Harvard, the world will surely watch with anticipation to learn how she will spend the 365 days between high school and college.
While it's not common in the U.S., taking a gap year is considered the norm in some countries all over the world, including the United Kingdom and Australia. Many colleges and universities in the U.S. not only accept applicants who choose to take gap years, but also actively encourage enrolled students to study abroad during their college tenures. According to study abroad organization CIEE, Harvard College has seen a 33 percent increase in the number of their incoming students taking gap years.
Taking a gap year between high school and college can be tremendously beneficial to one's personal growth, whether one decides on enrolling in a structured gap year program, spend time volunteering abroad or simply traveling the world. Regardless, taking a gap year means that you're living life to the fullest. Here are 10 reasons why.
1. You'll perform better in college.
Students might worry that college admissions officials or professors will look down on them for taking a gap year. This isn't true: many schools report that gap year students have higher GPAs and are more involved on campus, so their attitudes toward gap years are far from unfavorable.
2. You'll realize what you love before you start studying.
More often than not, college students commit themselves to one area of study, realize it's not for them, and then swap to a completely different major… often two or three times. You'll cut down on coursework, tuition bills and stress if you take time before college to decide how you want to spend your academic experience before you get there.
3. You'll get to adventure at your prime.
When else are you going to be 18 years old with no job, no mortgage payments, no significant other, no kids, no homework and no worries? Never. The answer is never.
4. You'll know what's important in life before most people do.
College is ridiculously fun, but it's easy to get so caught up that you begin to believe your fraternity or friend group is the absolute center of the universe. As such, any small crisis might seem like the end of the world. However, if you've traveled the wider world in all its complexity and glory, you'll understand there are bigger issues for humanity than a failed date night or lost game of beer pong.
5. You'll be an expert at adapting to new places.
On a gap year, you'll be forced to integrate into a new society, a new group of friends, and maybe even new languages or cultural norms. College requires similar adaptation skills, and you'll be much more ready to handle it if you've already shifted societies once before.
6. You'll have something to talk about.
Skip the same old "where are you from?" and "what's your major?" chitchat, and nail the "what'd you do this summer?" question with stories from your gap year. You'll have first-hand opinions to share about people, places and ideas that your peers might have never even heard of.
7. You'll have a shinier resume.
Oftentimes, a gap year involves staying in one spot and soaking up its culture, part of which means getting a job. No matter where you work -- a sandwich stand in India or the embassy in London -- you'll have valuable (international!) experience for your resume and can explain your ability to do business with customers from different cultures. If you travel on the cheap, you might even have some earnings left to use on college tuition.
8. You'll pick up the pieces you missed in high school.
Slept through every Spanish class? Head to Argentina for your gap year, where you'll be forced to speak the language every day. Wish you knew more history? Spend time touring government buildings in Europe. A gap year is your time to refine the specific skills you feel like you're lacking and sharpen them up for college.
9. You'll have time to think.
Life feels like it's unfolding fast right now, and in college, things only move faster. Give yourself room to think and breathe and be on long train rides from country to country or in days spent strolling through new towns. You'll be surprised where your mind wanders when you give it free rein.
10. You'll make new friends.
How cool would it be to go through life knowing you have a best friend in Italy or a pen pal in New Zealand? Their unique perspectives on life will hugely enrich yours as you compare all the major events that happen in your 20s and beyond. Plus, you'll have crazy awesome places to visit during college breaks.
Before You Go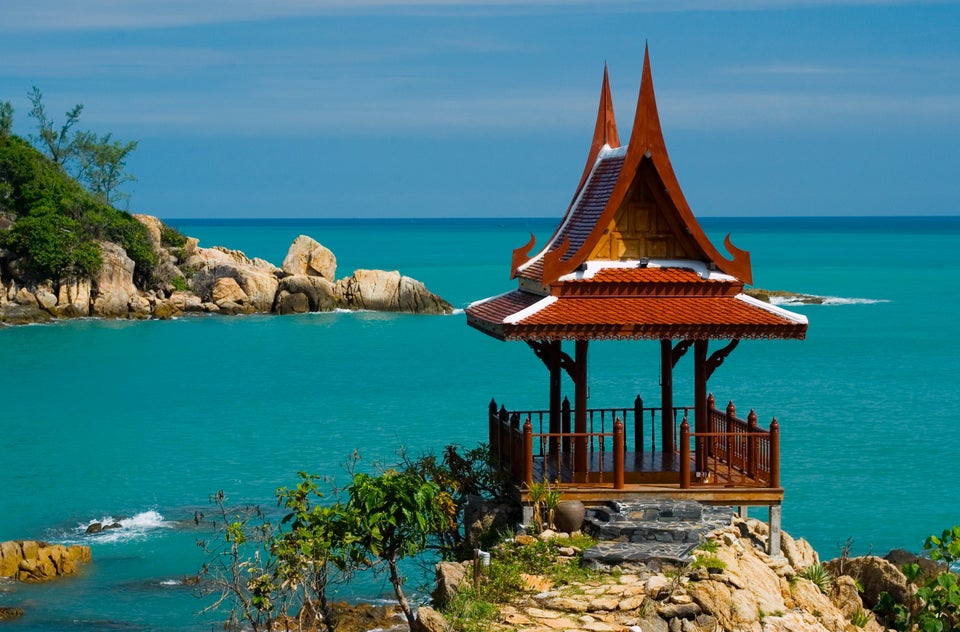 Top Gap Year Destinations