Dasha Zhukova is an intriguing character, a fact apparent simply from a quick description of her: "contemporary-art impresario and girlfriend of Russian oligarch Roman Abramovich," WSJ. Magazine called her.
So it was with great anticipation that the fashion world awaited her new art magazine, Garage, a publication bound to include the best and most interesting members of the art world elite (of which Dasha is a member too, of course). Today the covers have leaked and the results are even better than expected.
Featured on one of the three covers: an original Damien Hirst-designed vagina tattoo.
The tat, now permanently owned by model Shauna Taylor, was photographed by Hedi Slimane and is part of a broader "INKED" project, for which artists such as Jeff Koons, Richard Prince and Paul McCarthy (and Damien Hirst) all designed tattoos for Garage's debut issue. Prince's creation appears on another cover and beneath all three cover images sits a quote by John Baldessari: "I will not wear any more boring tattoos."
"I would have been stupid not to be part of this project. I have a piece of art on my vagina. Not one single person can ever say they gave birth through a Damien Hirst piece of art. I can [if I ever give birth]."
Well, we can't argue with that.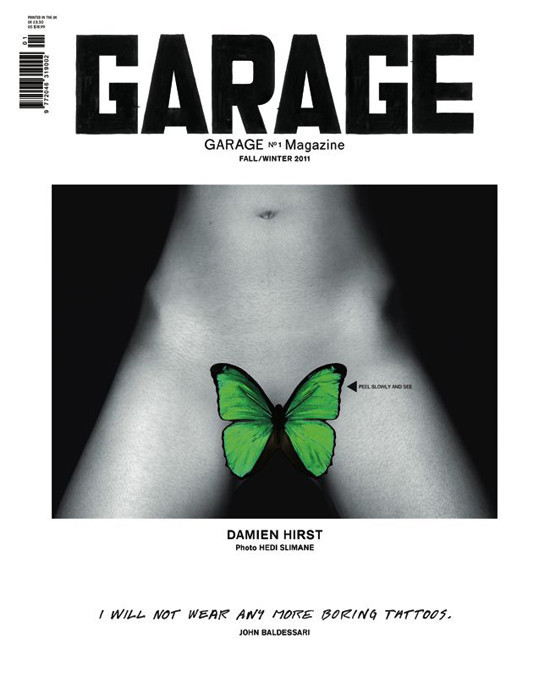 Popular in the Community