A Department of Sanitation vehicle crashed through the third floor of building in Queens on Wednesday morning, leaving the driver stranded while rescuers rushed to the scene, according to WPIX and the New York City Fire Department.
The driver of the truck, a 56-year-old male, was rescued using a tower ladder truck within a half hour of firefighters arriving on the scene, an FDNY spokesperson told HuffPost. He was taken to Elmhurst hospital with neck and back injuries.
Over the course of the rescue, 25 units -- over 100 firefighters -- responded to the scene.
The incident occurred on the second floor of a sanitation garage at 58-65 52nd Road in Queens, according to the FDNY.
WPIX reports that the vehicle is a Department of Sanitation salt truck, and although debris from the building fell on the sidewalk, no other injuries have been reported.
LOOK: Garbage truck crashes through building:
Image courtesy of @FDNYNews, the New York City Fire Department's official Twitter account.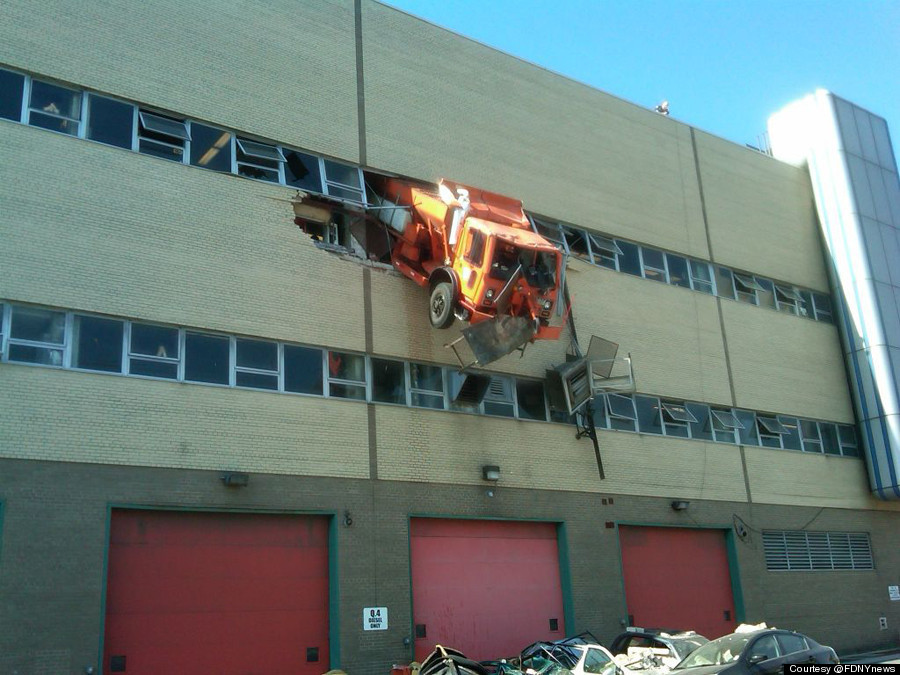 WATCH: NYC sanitation truck crashes through wall:
Related
Popular in the Community