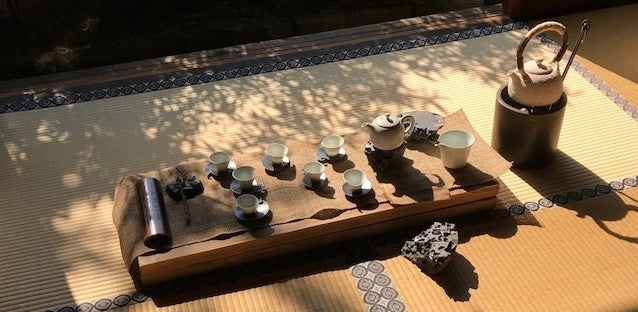 Megan Marshall won the 2014 Pulitzer Prize for Margaret Fuller: A New American Life (2013), the story of the 19th-century feminist, writer, and critic. In her latest biography, Elizabeth Bishop: A Miracle for Breakfast (2017), Marshall draws a fascinating portrait of the acclaimed 20th-century poet and, through interwoven memoir sections about her own life, the connection she feels to Bishop.
Five years ago, Marshall travelled to Japan to give talks about her first biography, The Peabody Sisters (2005), which had just been translated into Japanese. Kyoto University invited her to return for a residency; she did so this fall, and I had the pleasure of meeting her when she gave a talk at Japan Women's University. As Marshall's time in Japan comes to a close, she reflects on Kyoto, travel, and Bishop.
Why did you come to Kyoto?
Kyoto University has a strong graduate program in American Literature, and this residency also gave me the freedom to read and write and explore the city. I'd always wanted to live in a foreign country and had never had a junior year or sabbatical abroad, so I jumped at the chance. I'm glad I chose the fall months—I could watch the temple gardens and the mountains that ring the city turn from green to red-and-gold. When I arrived in September I thought, how could any place be more beautiful? And then, magically, Kyoto became even more beautiful.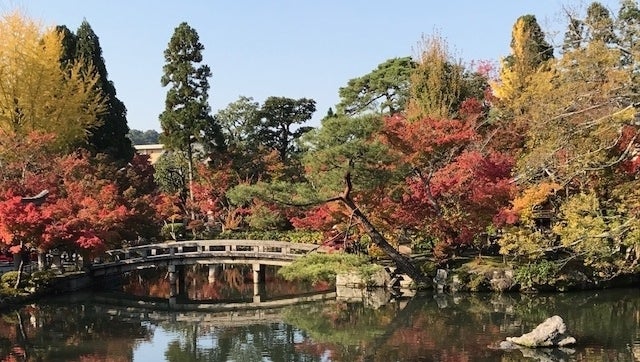 In Bishop's poem "Questions of Travel," the speaker wonders: "Should we have stayed at home and thought of here?" Have you had similar feelings during this sojourn?
I've spent so much of my life saying I might as well stay home. There never seemed to be time or money for travel. Nearly all my trips have been brief and work-related, to libraries or following the footsteps of my subjects—to Italy, in the case of Margaret Fuller. She lived there during the 1848 revolution and covered the 1849 siege of Rome as a journalist. But Elizabeth Bishop wrote so well about the places she lived—Key West, Brazil, Nova Scotia—that I worried I'd get it wrong if I tried to compete with her descriptions by coming up with my own. So I stayed home and wrote the book. Now, in Kyoto, although I've sometimes been lonely or frightened—there were three typhoons this fall!--I've never wished I was home instead. I know I could never have dreamed up anything as gorgeous, to use an adjective that Bishop loved, from my armchair back home.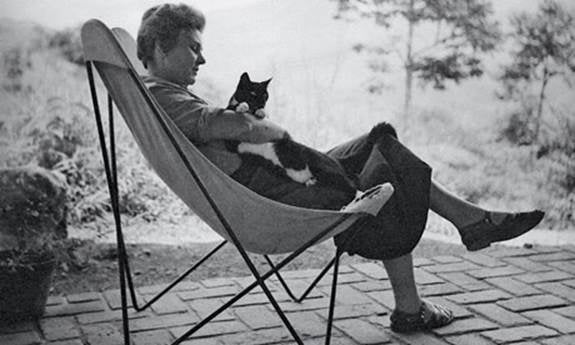 In the same poem, Bishop writes of "trees robed in pink" and "wooden clogs carelessly clacking over a grease-stained filling-station floor." What are some of your sense impressions of Kyoto?
Sounds, and sometimes the lack of them—silence—move me deeply here. Near campus, there's an overgrown hillside with a temple at its base. I like to climb up a trail to a teahouse with a view of the city, insects buzzing loudly and birds calling. Kyoto's Kamo River is truly wild, not placid like the Charles in Boston, the river I know best. After a rainstorm, the Kamo is full and roaring and yet, except after the worst typhoon, you can hop across on stones and come as close to the water as you'd like, even wade in it; or you can watch and listen from a bridge, where traffic noise never quite drowns out the rush of the water. So much of Kyoto is like this: notes from a piano drifting out a window as a motorbike zips past. But everyone seems to appreciate silence—on trains, in restaurants. Nearly every cafe I hunt for on my cell phone map is described as "quiet," and the courtyard with picnic tables outside my office at the university has a sign posted: "Quiet, please."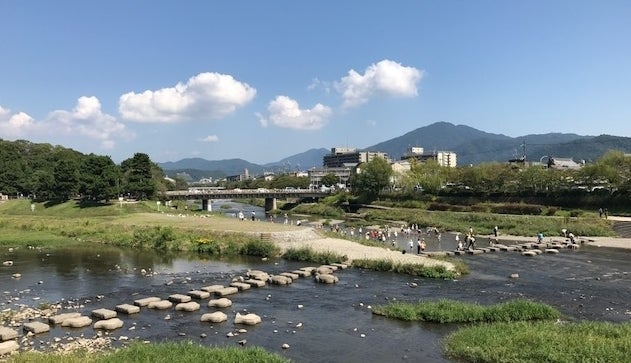 How has your time here affected your feeling of connection to Bishop?
Most biographers identify strongly with their subjects, and because I'd known Bishop as her student, the connection always felt close. But travel was a significant part of life for her, and I now understand much better some of her reactions when she moved unexpectedly to Brazil after falling in love with Lota de Macedo Soares. She started writing stories and poems about her childhood. Most Bishop experts think that was because she was living in a village that reminded her of Great Village, the tiny town in Nova Scotia where she lived as a girl. But I wonder now whether any sort of foreign residence might have that effect as you try to make the foreign familiar. The mountains beyond Kyoto remind me of my hometown, Pasadena, where the San Gabriel Mountains were the backdrop of my childhood. The Kyoto University campus reminds me of my schools in California—open to the outdoors, even with similar trees and shrubs.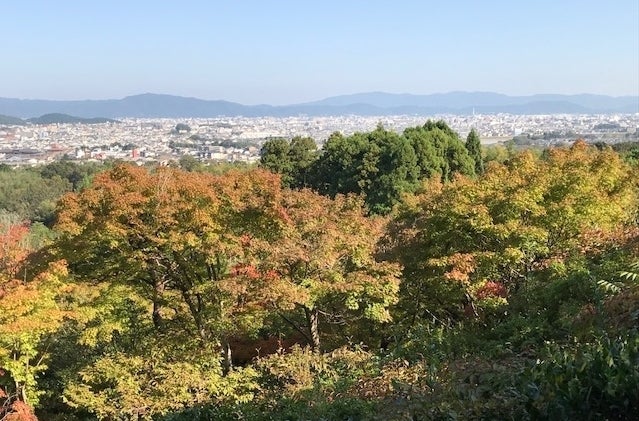 What's the most remarkable thing you've experienced in Kyoto?
I feel safe here. I walk down dark alleys (I live on a dark alley!), wander through city parks after sunset. One night I joined a crowd at Kodai-ji Temple to see the famous rock garden light show. We were packed in so tightly that for the first time in weeks, I worried someone might lift my wallet or cell phone from the outer pocket of my backpack. Just then, I felt a tap on my shoulder—I'd dropped my glove and the person behind me was handing it back to me. I'll miss the freedom of movement and basic level of trust in others when I return to the U.S.
The end-words in Bishop's sestina "A Miracle for Breakfast" are the titles for sections of your book: "Balcony, Crumb, Coffee, River, Miracle, Sun." If you wrote a sestina related to Kyoto, what would the end-words be?
Bishop had a genius for choosing words and images to suit her poems that nonetheless have universal meaning and appeal. These same end-words could be used for a sestina about Kyoto. But I'd keep River, Miracle, and Sun, and add Garden, Temple, and Tea.
What will you take home with you?
A vintage lacquerware teacup I finally decided to buy at my favorite neighborhood antique shop, The Blue Parrot; a pair of gray tabi socks from Tawaraya, the ageless ryokan where I stayed for one blissful night; two slender pine needles that topped a delicious tofu dish I was served for a Thanksgiving lunch at Gosho Ungetsu. . . and the recollection of a half-dozen American Lit graduate students working intently side-by-side in their communal room at Kyoto University, desks piled high with books, books, books.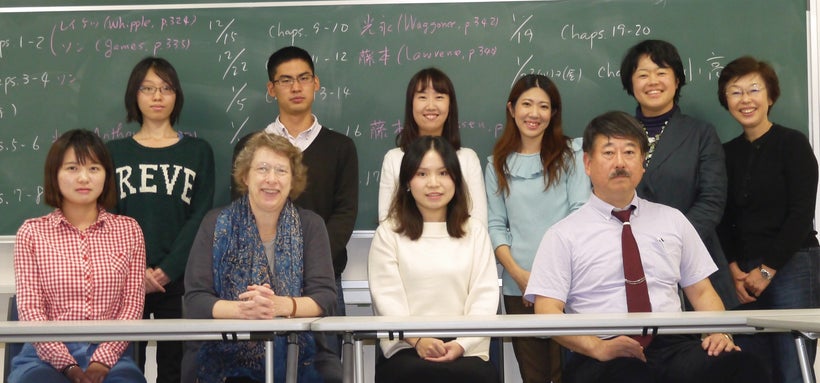 Calling all HuffPost superfans!
Sign up for membership to become a founding member and help shape HuffPost's next chapter
This post was published on the now-closed HuffPost Contributor platform. Contributors control their own work and posted freely to our site. If you need to flag this entry as abusive,
send us an email
.