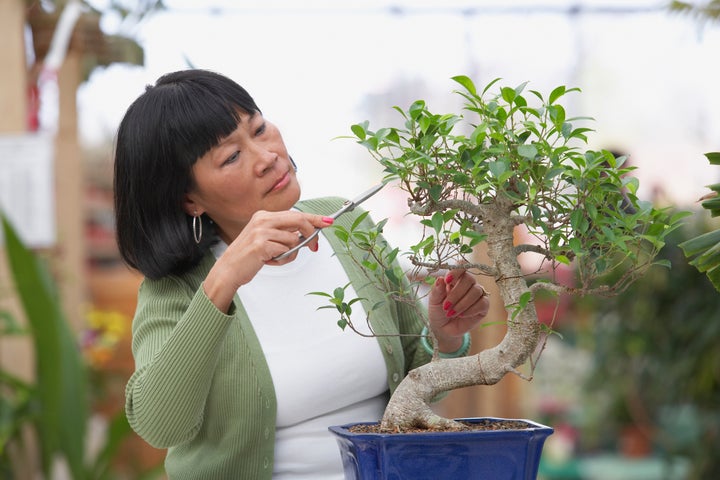 There's a lot of caveats here, but to put it simply you focus on encouraging lateral growing roots and discouraging downward growing roots.
In some cases, like yamadori, there's not much you can do to improve the nebari. You simply have to work with what you got. Also, there are tricks like root grafting, planting on a tile, screwing into a board, etc., but we can save those for another time.
Lets assume you have a small deciduous tree, like a maple, that you're planning on developing into a bonsai, maybe like this one: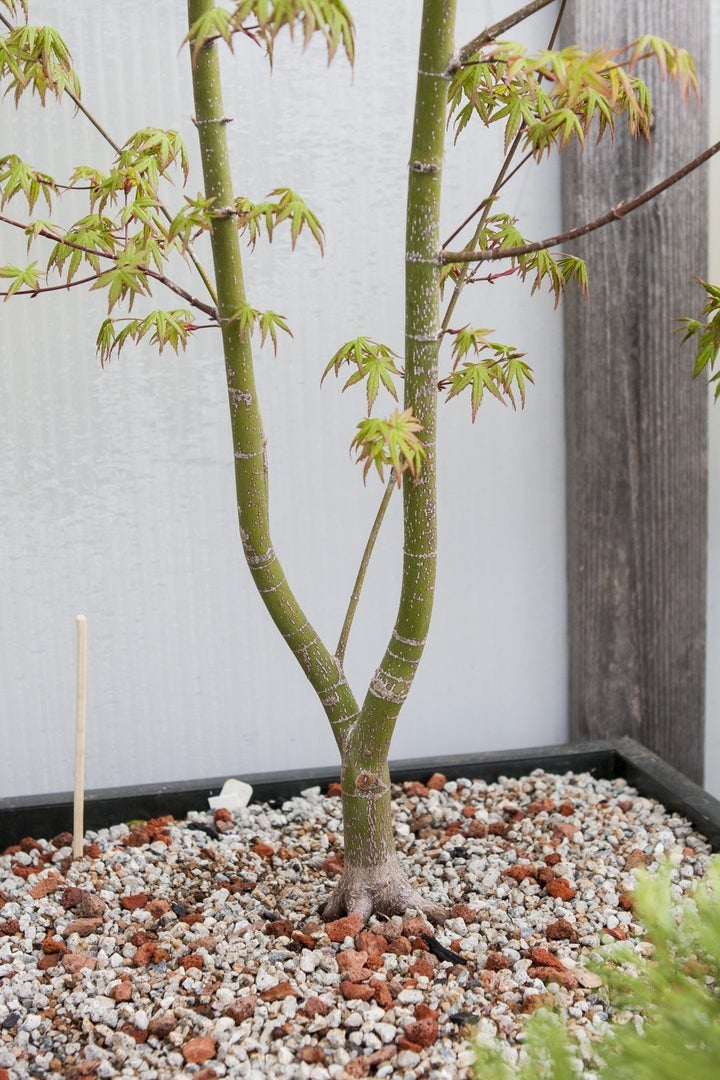 It's not much to look at in this picture (still isn't 4 years later), but that's not the point. The point is to focus on growing something that will hopefully become bonsai in the future. That means focusing on getting some size on the trunk and improving the root base. In this case that means I only water, fertilize, and repot the tree every 2 years.
I grow this tree out in an anderson flat which is wide and shallow. This gives the tree enough space to encourage lateral root growth, but not enough depth to promote downward growth. It also has holes in the bottom which stops the roots from going down too far. For soil I use what's commonly referred to as Boon's mix (equal parts pumice, scoria, and akadama, with some granite and charcoal thrown in. This works well for me in my climate and conditions, your mileage may vary). This coarse, inorganic mix promotes lots of fine feeder roots. When repotting I leave the roots lateral roots and remove any roots growing down, even going so far as to remove wood from the bottom of the trunk. I'll also remove any excessively thick roots, roots that are crossing, or any that might be growing upward. If all goes well after a few years you should have a root spread that looks like this: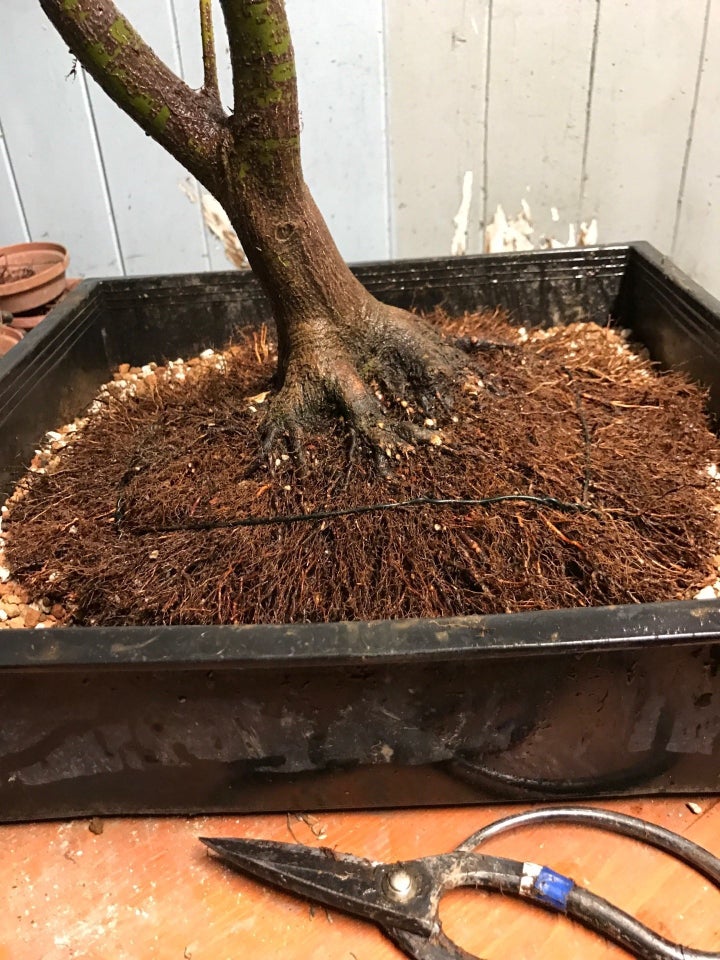 While no where close to a finished product, it definitely shows some improvement. Maybe by the time I'm ready to start chopping the trunk it'll be even better.
This question originally appeared on Quora - the place to gain and share knowledge, empowering people to learn from others and better understand the world. You can follow Quora on Twitter, Facebook, and Google+. More questions:
Support HuffPost
The Stakes Have Never Been Higher
Related
Popular in the Community