As the sun finally shines, and spring transforms the countryside, our thoughts invariably turn to the natural world. Food ethics have become a hot topic in the media in recent years, cemented by the realisation that approximately 20 percent of the UK's contribution to greenhouse gas emissions are caused by our food and drink. The imminent arrival of the Olympics this summer will bring the question of consumption to the fore. Dennis Hone, Chief Executive of the Olympic Delivery Authority, claimed that the organisation would strive to create 'the greenest games in modern times.'
Yet in our daily lives many of us are still hesitant to address the way we eat. Though habits are changing and we are increasingly buying organic or free range produce, people are still reticent to give up the ease of the supermarket. And with the average wait for an allotment in parts of London sometimes being up to 10 years, it's not difficult to see why.
Gardener, Alys Fowler, is an individual who manages to balance city life with sustainable living. The BBC presenter currently lives in Birmingham but is semi self-sufficient and eats 100% seasonally. Fowler, who also contributes a weekly gardening column in The Guardian, has written various books on the subject of living off the land. She believes her lifestyle is not only 'worthwhile environmentally but also in terms of eating really honest good food.' Sitting in her allotment, confronted by fresh air and a delicious spring soup that she had rustled up for us, we couldn't help but agree.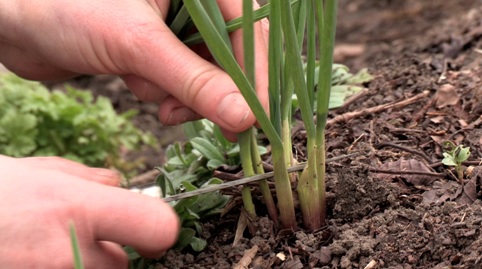 'I garden because I have to, it is how I define who I am, it is one of the ways I make sense of this world and it is how I pay back my place in it'. Alys Fowler's love of the land is infectious rather than preachy and proves that sometimes it isn't as hard as it seems to live honestly and happily, benefiting yourself and the environment, by doing something as simple as planting some seeds. Perhaps now is the perfect time to get our hands dirty.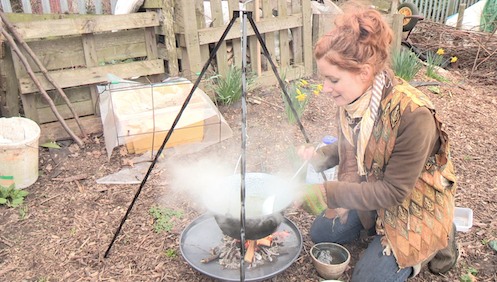 Alys Fowler cooking a fresh spring soup from ingredients in her allotment
Crane.tv App now available for Nokia devices from the OVI Store
REAL LIFE. REAL NEWS. REAL VOICES.
Help us tell more of the stories that matter from voices that too often remain unheard.