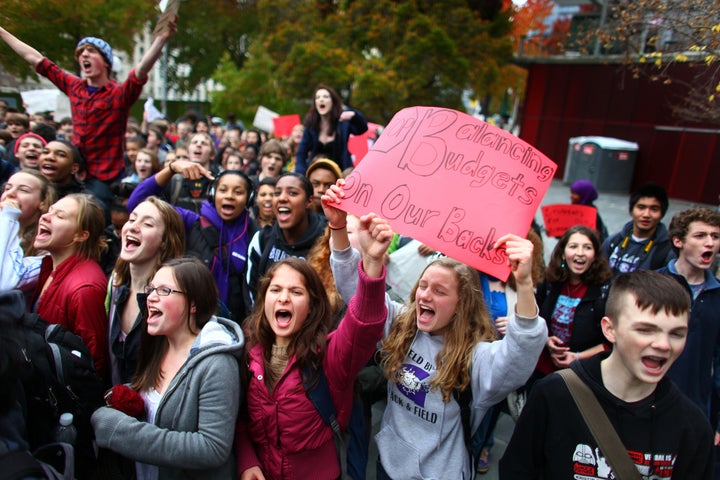 After the Washington state government proposed in a special legislative session to cut education funding as a way to close a $2 billion budget gap, hundreds of students from Garfield High School walked out of class in protest, the Seattle Post Intelligencer reports.
According to the report, students left their classes at 12:30 p.m. to begin their walk to City Hall, where they met with students from West Seattle and Nathan Hale high schools.
"GARFIELD PARENTS/GUARDIANS-Announcement for 11/30: Any Garfield student who is considering being part of a student planned 'walk out' will not have their absence(s) excused UNLESS they have a note written from parent/guardian."
"I'm outraged that our state doesn't fund education," he told the station. "...That pushes teachers to have to take these kinds of actions... to get attention to our schools and school funding."
Check out photos from the protest below: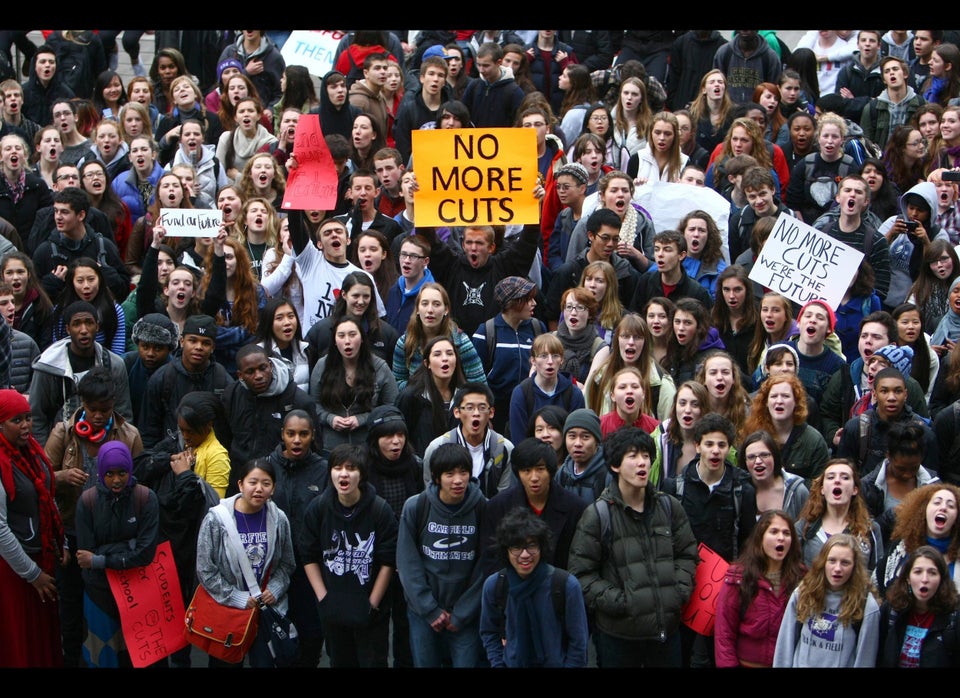 Garfield High School Walkout