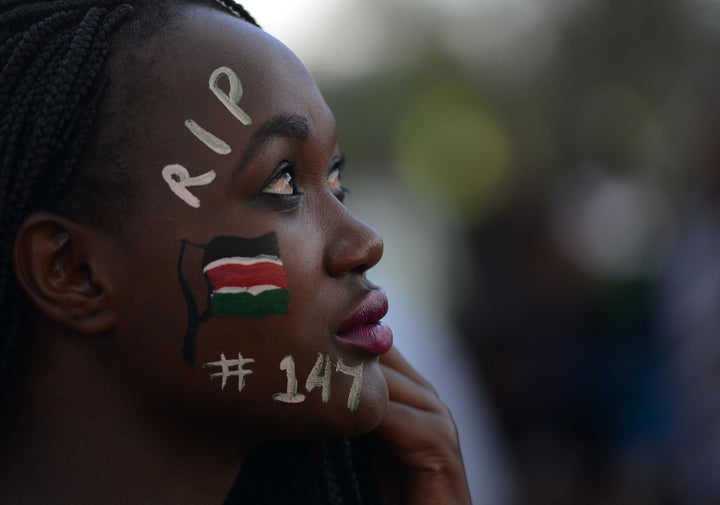 One year ago, the massacre of over 140 students in Kenya by al Shabab militants once again highlighted fatal flaws in the country's counterterrorism strategy.
In the deadliest attack in Kenya in nearly two decades, gunmen stormed the campus of Garissa University at dawn on April 2, 2015, and turned the college dormitories, halls and chapels into a war zone. It later emerged that Kenyan authorities had again ignored intelligence about an impending assault due to a lack of coordination between security agencies.
The violence also underscored Kenya's problem of home-grown radicalization -- the suspects included a university security guard, a former school principal from Garissa and a high-flying law student from the capital of Nairobi.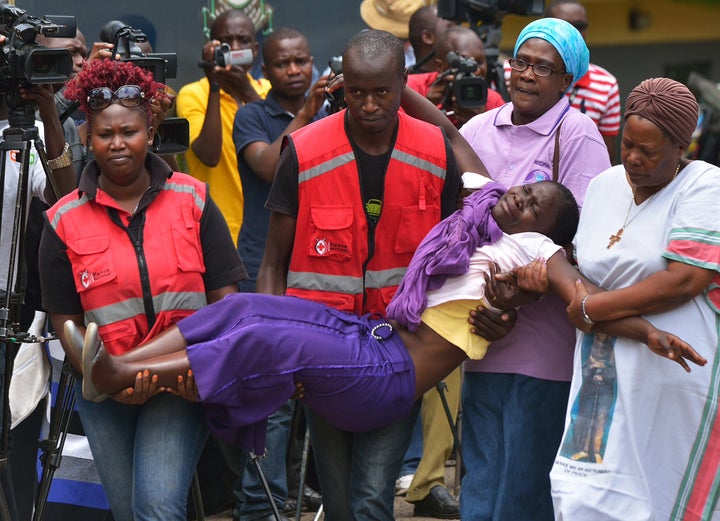 But Kenyan teachers and students are stepping in to fill some of the gaps in Kenyan counterterror efforts.
The idea for one such initiative was born in Garissa itself, before the attacks. Ayub Mohamud, a 38-year-old high school teacher from the northeastern Kenyan town of Wajir, was teaching in Garissa up until 2013. The town was already plagued by instability, and he became concerned that students who didn't have strong mentors at home or school were especially vulnerable to indoctrination by al Shabab.
"Lack of mentorship … creates a vacuum in the communities and gives extremist recruiters an upper hand to prey on and lure our young people," he told The WorldPost.
Mohamud fought back with education. His Islamic studies classes explored teachings critical of the extremists' ideology, and encouraged students to ask questions and have dialogues about their views.
His experience with students in Garissa inspired him to create a network of teachers trying to stop extremists from recruiting their students. After moving to Nairobi in 2013, Mohamud set up Teachers Against Violent Extremism, which has trained 50 teachers to challenge extremist narratives in the classroom. His work gained international recognition when he became the only African finalist for the Global Teacher Prize earlier this year.
"Teachers have a pivotal role to play in tackling radicalization and changing the mindset of their students," Mohamud told The WorldPost.
Mohamud currently works in a tough neighborhood in Nairobi. Eastleigh is often nicknamed "Little Mogadishu" because of its large Somali population, which includes refugees fleeing war in Somalia and Kenyans with Somali ethnicity. It's a thriving commercial center, but is also maligned as a hotbed of terror -- often the first place security agencies raid after al Shabab strikes.
While militants have carried out attacks in Eastleigh, residents say the whole community is being punished for being Somali and Muslim. Kenyan security forces launched major crackdowns in Eastleigh in 2013 and 2014, rounding up thousands of people and detaining, abusing and deporting some back to Somalia.
"It didn't matter if you had an ID. If you were Somali, you got arrested, and you had to pay someone a bribe so you don't go to detention," said Mohamed, a 34-year-old resident of Eastleigh who was born in Somalia. He paid a bribe to avoid jail after he was arrested in 2013. "If you don't have any money, they look for something to do to you, even branding you a terrorist."
Mohamed declined to give his last name because he fears for his safety. He steers clear of police on the streets and tries to get home before 6 P.M. to avoid being arrested again.
"The situation [in Eastleigh] has caused a lot of people to go back to Somalia, and there are no good incomes back there, so they have to join those guys," he told The WorldPost late last year, referring to al Shabab.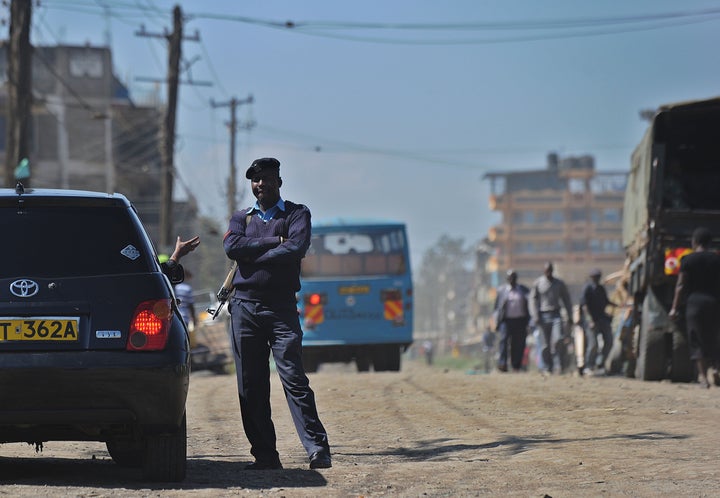 Somalia-based al Shabab has stepped up attacks in Kenya since Nairobi sent troops over the border in 2011 to drive the extremist group from several of its strongholds. The militants exploit Kenya's religious divisions, corruption and alienated youth to enlist Kenyans of all backgrounds -- rich and poor, Somali and non-Somali, Muslim and non-Muslim. Some estimates suggest one-quarter of al Shabab fighters are from Kenya.
The school where Mohamud teaches, a 900-pupil boys' school called Eastleigh High School, was named a top target for al Shabab recruiters by Kenyan media. Mohamud says that as his students grew to trust him, they told him about losing relatives to al Shabab.
"Many of them started sharing ordeals of how close friends, brothers and sisters have disappeared from their homes, and were later reported to have crossed the border" into Somalia, Mohamud said.
He wanted to make sure they had alternatives. He founded another organization, the Community Development Initiative, to bring residents together to focus on strategies to counter radicalization. In 2013, after al Shabab militants killed 67 people at the upmarket Westgate shopping mall in the capital, Mohamud's students and the Community Development Initiative helped organize a peace march through Eastleigh.
They wanted to send a clear message: These attacks have nothing to do with religion, and Muslims and Christians are united against terrorism.
"When communities unite, extremists feel challenged and defeated," Mohamud said.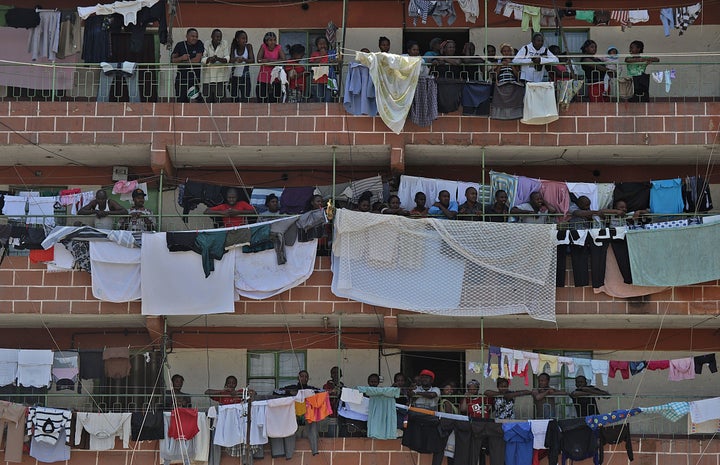 Law students in Nairobi set up International Youth Action Against Terrorism last year to get students involved in fighting extremism on campus. Other groups have campaigned for more security guards to protect schools. For the second anniversary of the Garissa massacre on Saturday, students and residents are holding a marathon to remember the victims and demonstrate the community's resilience.
But they'll also have to overcome Kenya's patchy and sometimes self-defeating counter-radicalization strategy, experts warn.
The Garissa and Westgate attacks were a "wake-up call" for Kenya to intensify its drive against extremism, says the U.S. Institute of Peace's Muhammad Fraser-Rahim. Yet months after its planned release, the country's national strategy for fighting violent extremism is still only in draft form. And while the document is expected to emphasize cooperation with community-led initiatives, longstanding distrust between the government and civil society has only gotten worse in recent months.
Fraser-Rahim says Kenya has "not even scratched the surface" when it comes to supporting alternative ways to address extremism, like Somali-language comic books, religious dialogue or traditional conflict mechanisms.
Meanwhile, police abuses, corruption and the sense that authorities are targeting an entire community end up alienating people and bolstering al Shabab's outreach, experts say.
Mohamud has seen this up close in Eastleigh. "Crackdowns only create hostility and mistrust among the communities and law enforcement agencies," he said. "The only solution is working together in a more honest and open manner to tackle such challenges."
Abdulatif Salat contributed reporting.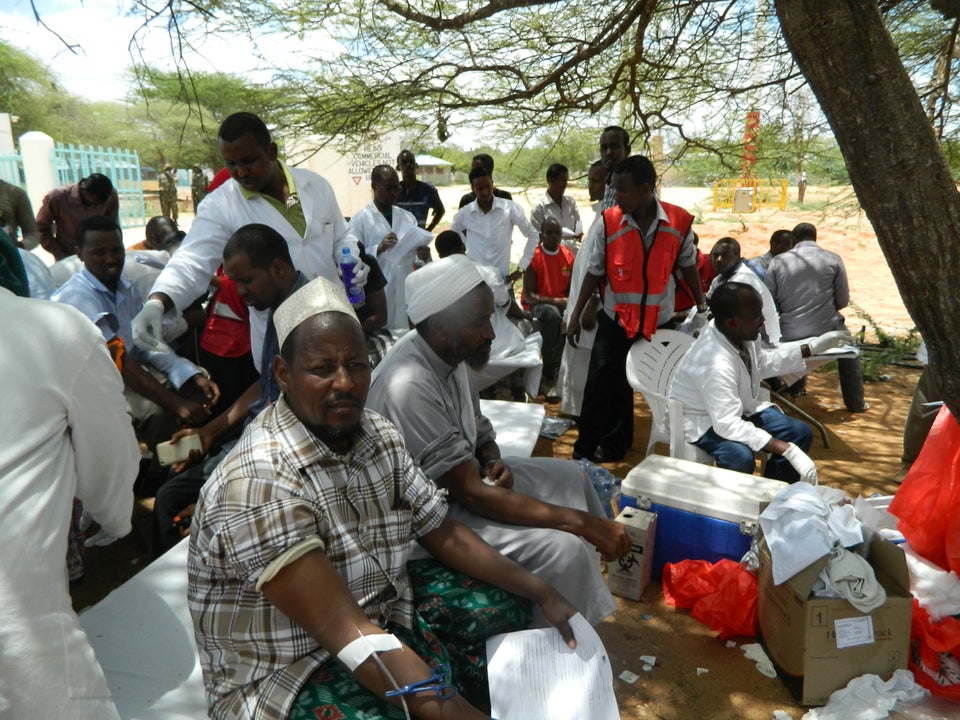 Garissa University Attack
Popular in the Community