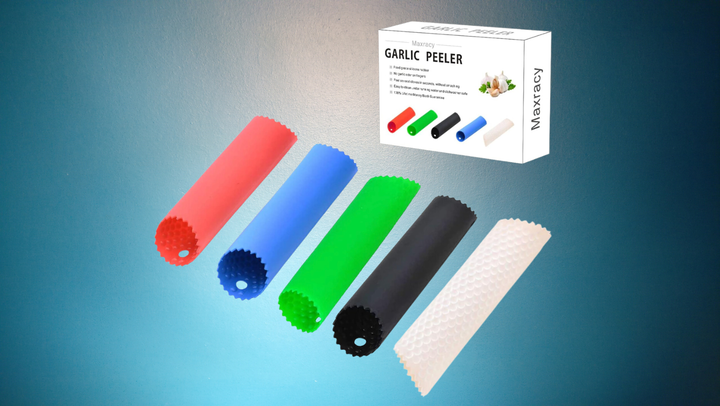 HuffPost may receive a commission from some purchases made via links on this page. Every item is independently curated by the HuffPost Shopping team. Prices and availability are subject to change.
As someone who loves to cook but loathes cleaning up, I'm always on the lookout for tools that make life a little easier without taking up too much space. One such tool that has been an unexpected game-changer is a silicone garlic peeler tube. I spotted it in my sister's kitchen and after seeing it in action, knew I had to get one for myself.
This innocuous little tool makes peeling garlic — something I consider to be tedious, sticky and, frankly, dangerous — an absolute breeze. You simply pop a garlic clove into the tube, roll it on the countertop or between two hands and voila! Perfectly peeled garlic emerges.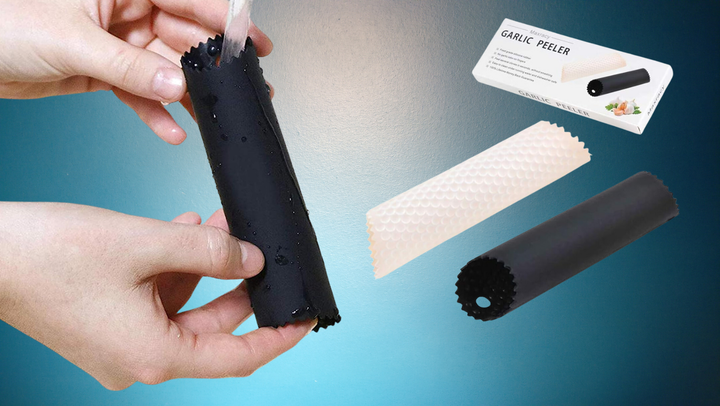 Say goodbye to tenuously positioned sharp knives, sticky and smelly fingers and cutting board messes. This lovely little tool quickly and easily strips garlic of its outer layer in mere seconds. My favorite bit is that it requires almost zero cleanup. You can just shake the peels out of the tube straight into your trash can or compost bin and rinse the tube under running water.
There are a few options on Amazon, but these Maxracy tubes are the most highly-rated and well-reviewed ones available. You can purchase them in packs of two, three or five in a variety of different colors (I went with the black and clear option).
Reviewers noted that they make great gifts for loved ones who cook regularly, so you can always buy a five-pack and then divvy them out among lucky recipients. If you're even mildly annoyed by the process of peeling garlic, then this tool is more than worth the investment. It makes cooking an absolute pleasure; I find myself much more motivated to use fresh garlic in my dishes (as opposed to purchasing pre-minced garlic). While some reviewers prefer to roll it between their hands, I prefer to roll it out on the countertop — you just have to find the method that works best for you.
Take a peek at a few rave reviews below and then pick one up for yourself. You'll find yourself reaching for it more often than not.
"I love the ease of peeling a clove of garlic using this product. Normally, I consider peeling garlic to be so awful, I refuse to make dishes requiring a lot of it. This product makes it easy." — Margaret tschida

"Works great. No more sticky pieces on my fingertips from trying to peel cloves with a knife." — Laura H.

"Amazing product for garlic lover. Really takes the anxiety away from buying fresh garlic. Works similar to the 'hack' of shaking in a jar but easier. Really impressive with the simplicity and efficacy." — RJ

"It does the job! Likes: This garlic peeler is impressive. It peels the crisp top layer easily and quickly. You can hear the sound of the top layer peel off—-satisfying experience. Highly recommended." — Allegria8

"Amazing. Period. I wish I had found these garlic peelers 35 years ago. They work flawlessly. I can peel 15 cloves of garlic in one minute. I couldn't be happier with this purchase." — John J. Levak

"Excellent buy! We grow a patch of garlic, we use it in about every meal. This gadget WORKS!! So easy to peel those cloves, and we just can't see why we didn't order it years ago." — Wendy Feal
Before You Go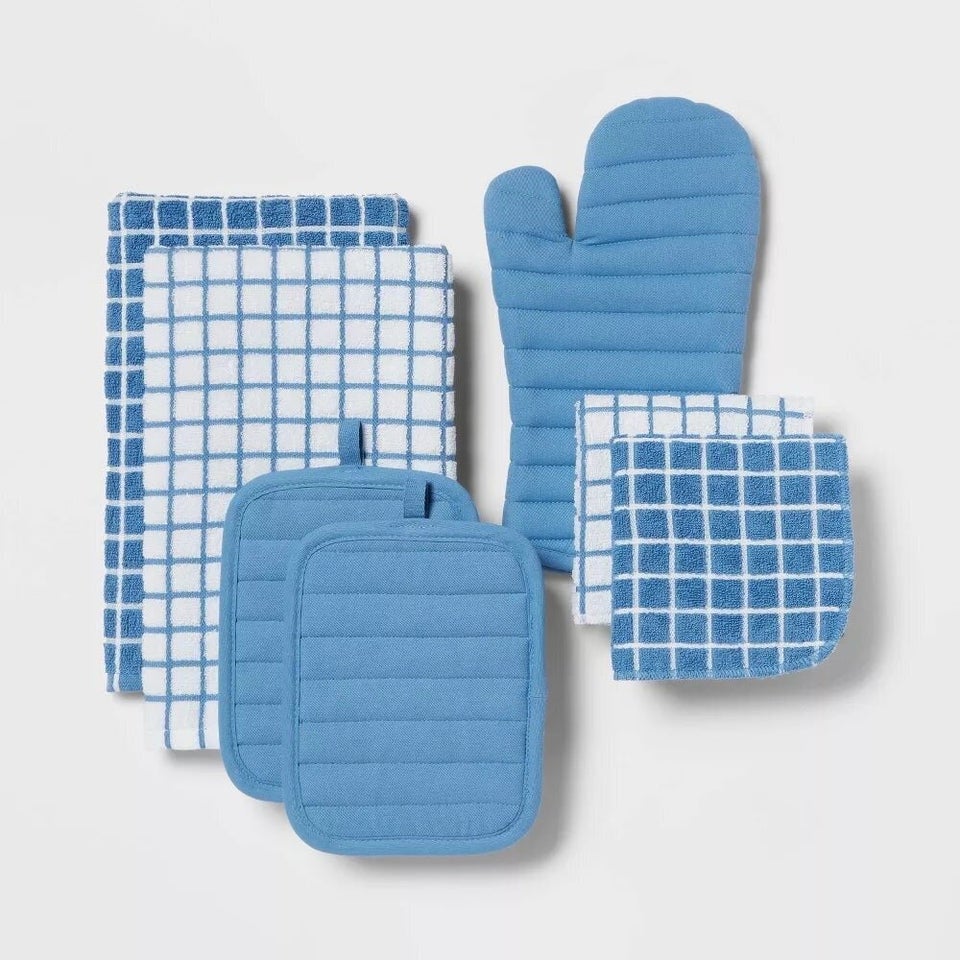 Small-Space Kitchen Goods From Target That Will Enhance Your Tiny Kitchen