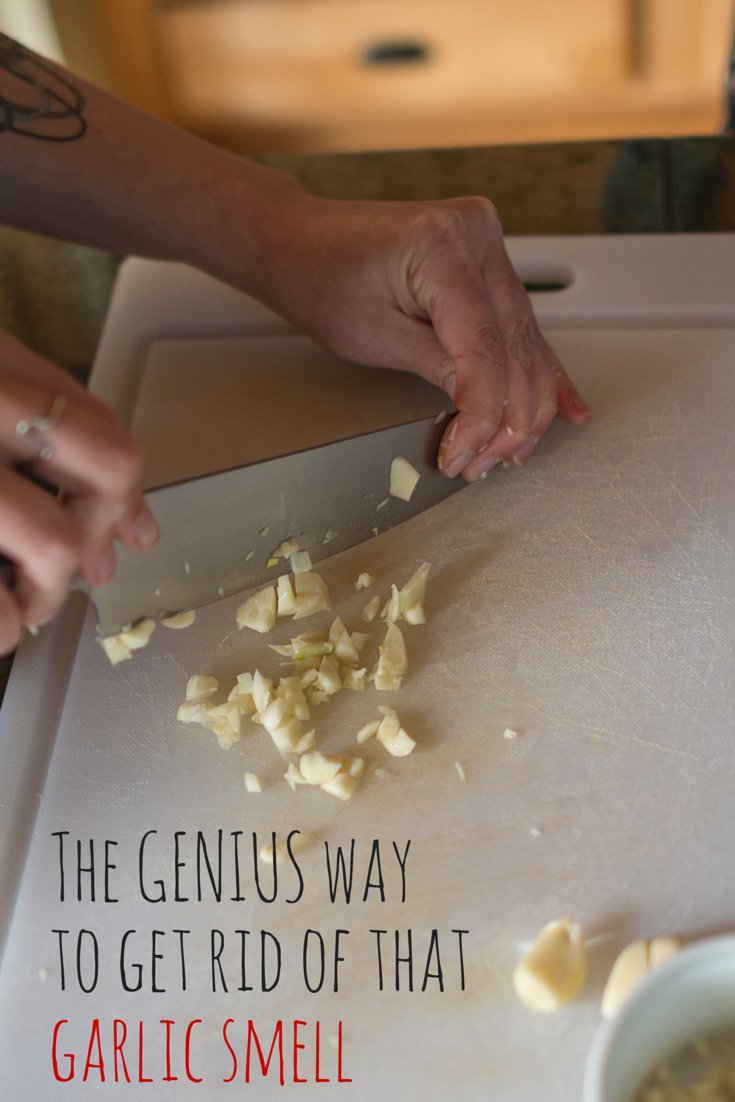 The only downfall to cooking with garlic or onions is the smell that they leave on your hands. Those two ingredients are the base of many great recipes, but they definitely overstay their welcome.
There are many solutions to getting rid of the offensive smells, like rubbing your hands with lemon juice or stainless steel, to name a few. (The latter is believed to work best.) Stainless steel bars shaped like soap are sold exclusively for this purpose.
But don't head out to the store just yet. If you're an Apple TV user, you have everything you need: the remote. Here's what you do. Cook up a delicious plate of garlicky pasta, devour it, settle onto your couch with the remote in hand, watch your favorite show and rub your hands on the remote. The garlic smell is gone. It's that simple.
We discovered this awesome idea from food blogger Amateur Gourmet, who used his Apple TV remote to soothe the burn on his hands from chopping chiles. (Yep, stainless steel can help with that, too.) He shared his discovery on Instagram -- see below -- and we just connected the dots.