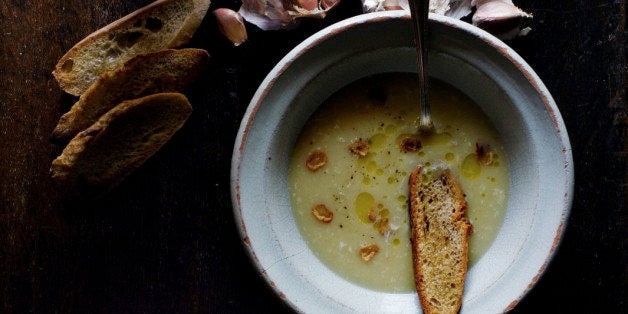 There aren't many things that can really soothe us when we're feeling sick. A hot toddy can take the edge off. A warm bed can rest our tired muscles. And a bowl of garlic soup can be just what you need to help you fight off that cold altogether. You read that right: we said garlic soup, not chicken noodle.
Garlic soup is the solution when every part of you needs a hug. It's not intense like it sounds, but mellow and kind. Yes, it's a soup made with a whole head of garlic (at minimum). And yes, there's not much else in the soup but all this garlic. But garlic soup is gentle. And heart warming. And it will soothe you to your very core.
The beauty of this classic recipe from the south of France is the way the garlic mellows as it slowly cooks in a broth of fresh herbs and homemade chicken stock. Its simple ingredients come together to make a custard-like creamy soup (with the help of egg yolks). This soup is earthy and restorative. It's also a garlic lovers dream come true.
Once you sit down with a bowl of garlic soup -- served with a nice chewy chunk of baguette -- it will forever be the soup you crave when it rains. Or when it snows. Or when it rains AND snows AND you have a cold. Get the garlic soup recipe from our favorite French food blogger, Manger, and don't give chicken noodle a second thought.
Related
Before You Go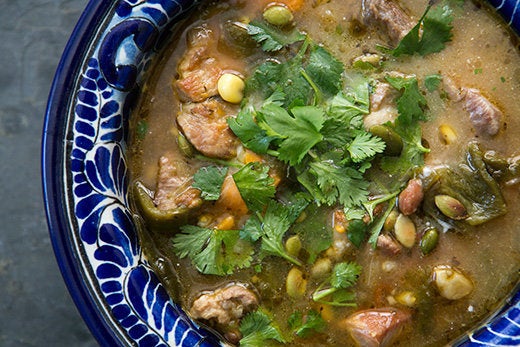 Spicy Soup Recipes