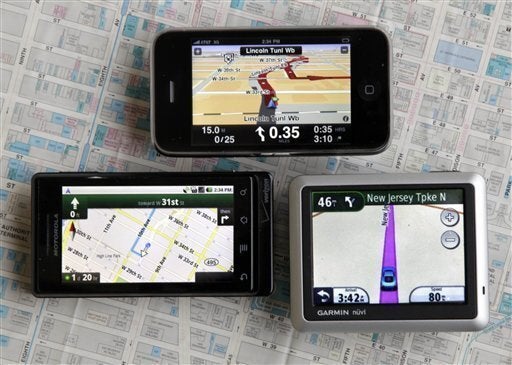 NEW YORK - Garmin Ltd. said Wednesday it is recalling roughly 1.3 million Nuvi GPS devices worldwide because their batteries have the potential to overheat and create a fire hazard.
About 796,000 of the GPS units were sold in the U.S.
Garmin said that certain batteries provided by a separate company have overheated in some Nuvi models. The company said it has identified fewer than 10 cases of overheating, none of which produced any property damage or injury.
Garmin said the battery supplier has agreed to share the cost of replacing the battery packs and that the recall will not have a material affect on its financial results. According to Garmin, the defective Nuvi GPS include those with the following model numbers: 200W, 250W, 260W, and the Nuvi 7XX (where xx is a two-digit number). The Nuvi model number is located on the label on the back or bottom of the GPS device.
It said owners should not attempt to remove or service the battery on their own, and asked that any affected unit be taken to a Garmin-authorized facility.
Garmin shares fell by a penny to $26.54 in late morning trading.
Online: Nuvi owners were directed to this address to see if their device has been recalled. http://www.garmin.com/nuvibatterypcbrecall
Popular in the Community