As if professional women don't have enough to worry about, a new Garnier ad suggests busy moms should feel guilty about their aging skin.
The March spot from Garnier International follows a working mom from the beginning of her day to the end of it. One photograph is taken of her right after she gets ready in the morning (makeup on, hair blow-dried), and one at 9 p.m. In that time she's dropped her kids off at school, spent a full day at the office, worked out at the gym, picked her kids up and put them to sleep.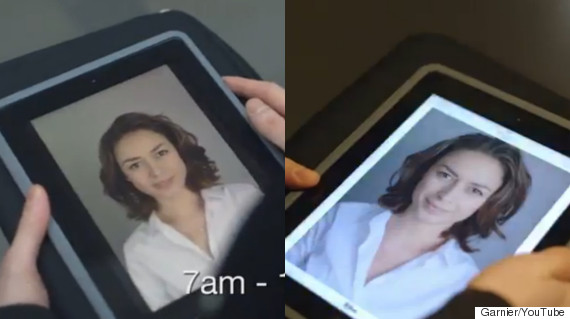 But, seriously... can you even tell these two photos apart?
A man with an iPad shows both images to people on the street at different times, and asks the strangers to guess how old the woman is. With the first photo, the people interviewed guess that the woman is between 26 and 32. With the second photo, the general consensus is between 36 and 40. The spot is set up much like the "social experiments" depicted in Dove ads -- except instead of pushing the idea that everyone is beautiful, the advertisement ends with the fear-mongering message: "In only one day, fatigue can age you by 5 years." But don't worry! Garnier "miracle" skin products to the rescue! Ladies, get your credit cards ready.
Any woman who has primped a bit in the morning and then gone about her day -- regardless of whether she has children -- knows that one does not look as freshly made-up after 12 hours of running around as she did in the morning. And we have a sneaking suspicion that no amount of Garnier products would change that. Worrying about whether your skin has "aged" over the course of the day -- and what total strangers on the street have to say about it -- is frankly, a waste of time. "Into A Woman's Skin" just plays into the idea that a woman's youth and conventional beauty are the things that define her ultimate value. And that's just bullsh*t.
In the wise words of Amy Poehler: "Fighting aging is like the War on Drugs. It's expensive, does more harm than good, and has been proven to never end."
We'll happily give up the fight and enjoy living instead.
Before You Go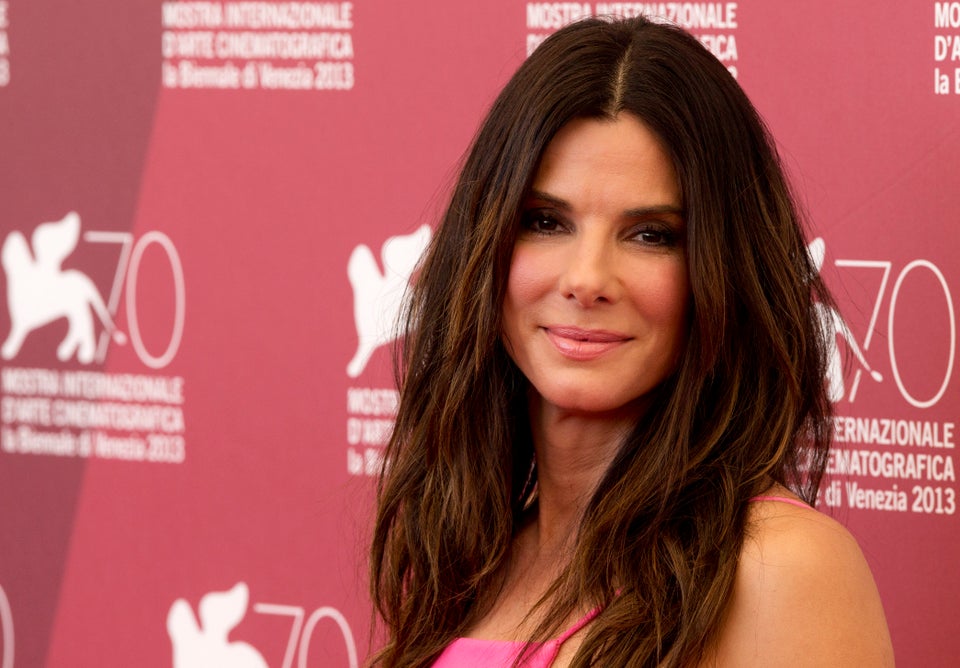 Our Favorite Single Moms
Popular in the Community