Garrard Conley will be the first to admit that seeing his life story on the big screen makes him uncomfortable ― and for good reason. 
The Arkansas native's 2016 memoir, Boy Erased, broke fresh ground as a firsthand account of reparative, or "gay conversion," therapy. At 19, Conley was given two choices after he was outed as gay to his Southern Baptist family: to be disowned by his parents or to attend a two-week conversion therapy camp aimed at "curing" him of his same-sex attraction.
This month, the film adaptation of Conley's memoir arrived in theaters to great fanfare. Released nationwide on Nov. 2, "Boy Erased" has earned mostly favorable reviews from critics, as well as early awards season buzz for stars Lucas Hedges ― who plays protagonist Jared Eamons, based on Conley ― and Nicole Kidman as Jared's mother, Nancy. (Catch the film's trailer above.) 
But Conley, who now resides in New York with his husband, is hopeful the movie's impact isn't limited to award nominations and box office receipts. Earlier this fall, he launched a new podcast, "UnErased: The History of Conversion Therapy in America," which aims to explore the medically debunked practice of conversion therapy in greater detail. 
"I can't change the fact that this is my story," he said, "but I can change what the topic of conversion therapy becomes. Speaking to many different people, you can see the different forms that it takes."
Conley opened up about his thoughts on the new film, which also stars Russell Crowe and Troye Sivan, in an chat with HuffPost. He also spoke about how America's political climate has impacted the cultural discussion about conversion therapy at large, which is still promoted by some conservative religious communities despite being banned by 14 U.S. states and Washington, D.C.  
How do you feel about "Boy Erased" now that you've seen it a few times on the big screen?
Watching the film for the first time, I hated it. I was like, "Wow, I can't believe I was that stupid." Watching Lucas Hedges, who is a brilliant actor and had studied my mannerisms really well … was like seeing a version of myself, but the version of myself that doesn't have the memoir writing to back up why I was making the decisions I was making. And because of that, I was like, "I look so dumb there."
I know others don't have that reaction because they're not me, and they probably just feel sorry for Lucas in the film. But that was my first reaction. And then I was able to see it again [at the Telluride Film Festival in August]. I was able to really enjoy it and see that it was well-crafted. The acting's superb.
I'm hoping that, at some point, it catches on where, not only do we just end the practice [of conversion therapy], but we also make people aware of other statistics, like the fact that 40 percent of all homeless youth identify as LGBTQ, too. People don't seem to know that, either.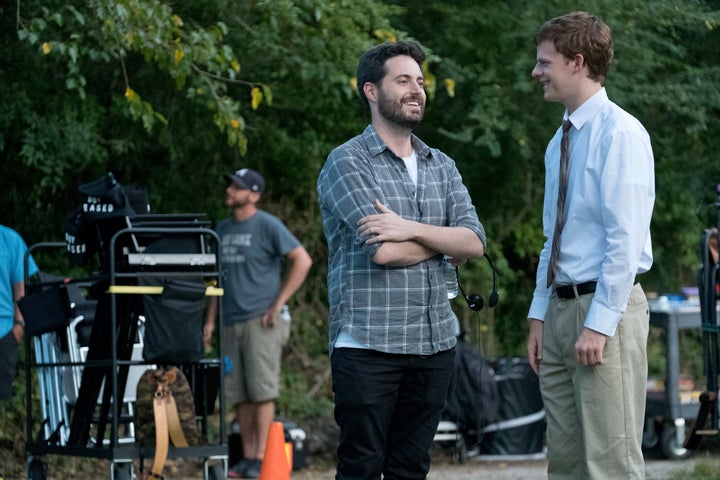 How involved were you in the page-to-screen adaptation process?  
I did a lot of behind-the-scenes note-giving to Joel [Edgerton, who directed and stars in the film] about which organizations to partner with, how to get alliances in the LGBTQ community, how to cast correctly. And he listened to me pretty much the whole time, which was wonderful.
I met with Lucas before he accepted the role. I was on the set, I think, four different times. My husband makes a cameo in it, I'm in it, my mom's in it. It felt like a good experience. I know most people don't have that experience when their book is adapted.
It seems like conversion therapy is a bigger part of the national conversation now than it was three or four years ago, even. How much of that do you chalk up to our political climate?
When I was touring with my book in 2016, people didn't believe me. There were actual people that came up to me and say, "I know it's a memoir, but I just don't know — was it that bad?" And I'd say things like, "OK, you do know Donald Trump could get elected. Vote accordingly," and people would laugh at that. But whenever I talk about conversion therapy now, people are like, "Of course people believed that. Of course it was like that."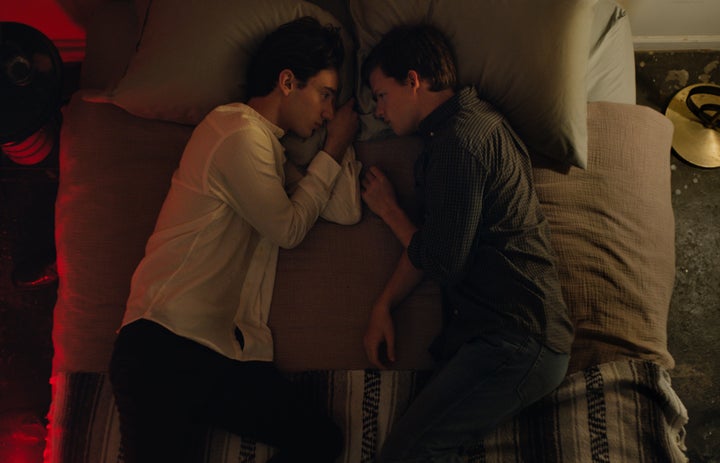 Did you and the "Boy Erased" team feel any competition with "The Miseducation of Cameron Post," another coming-of-age story which takes place in a conversion therapy camp?
I didn't, because I was a consultant on "The Miseducation of Cameron Post" and I met with [director] Desiree Akhavan and [star] Chloë Grace Moretz when they were thinking about doing it.
I think straight Hollywood tries to pit [queer-themed] movies against each other. They're like, "We can't have two queer films in the same year. What will happen?" I also agreed with Chloë's statement about how their distribution was affected by having a queer female director, and because female sexuality is something that people fear. I think that film is a really great addition to the unfortunate canon of conversion therapy films that have to exist until people pay attention.
How have other conversion therapy survivors responded to the movie?
They've been overwhelmingly positive. They're happy I'm saying the stuff no one wants to say. [My book] deals with topics that survivors don't get to see reflected in their own community, because we often just sort of don't talk about queer shame. I'm going to talk about the shame that I still see a lot of people dealing with in Arkansas when I got back and visit. Or my friends who are still dealing with it. That's an equally valid subject as glorious gay sex.
I think any character I'll write won't necessarily fit into the definition of a star character that you'll want to follow. So, in that way, I think all my characters are queer.

"Boy Erased" author Garrard Conley
What are you working on moving forward?
Writing glorious gay sex scenes! (Laughs) Actually, sort of. It's a drama that spans over 60 years. It's set in the 18th century, so not all is wonderful. But it's carving out an imaginative space for queer lives that went undocumented during that time. I don't want to give too much away, but it's about a deeply religious family, and each member is queer in some way. People die. Very dramatic.
Do you feel a responsibility to incorporate queer themes into your work beyond Boy Erased?
I think I always will. I don't know if it will be exclusively queer forever. I guess I have a broad definition about what it means to be "queer." I think any character I'll write won't necessarily fit into the definition of a star character that you'll want to follow. So, in that way, I think all my characters are queer. I think you're going to see a lot more versatility. I'll either fall on my face or I won't, but I'm incredibly ambitious as a writer. I'm not going to do the expected.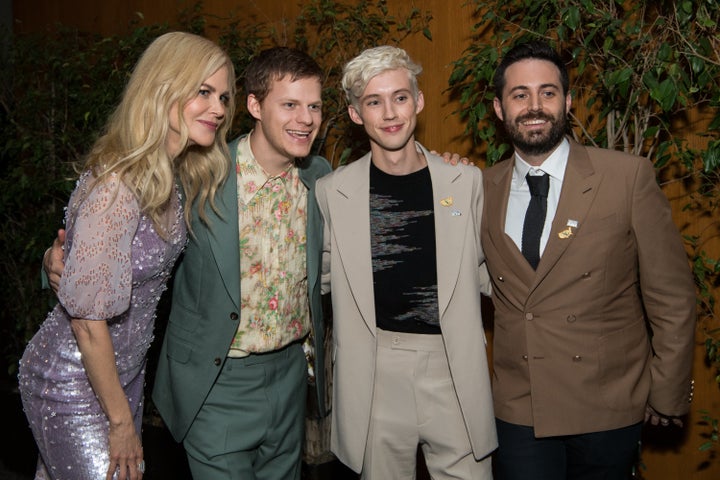 What are you most hoping people take away from your personal experience as seen in the film?
What I hope is that people actually listen to us. Perhaps audiences will have a more enlightened understanding of what it's like to be queer in this country. Hopefully they'll be hungry for survivor stories, too. I think our own community really needs to hear us as well. Just because we've suffered a lot and have a lot of hang-ups does not mean that we don't deserve a seat at the table.
This interview has been edited for clarity and length.
Calling all HuffPost superfans!
Sign up for membership to become a founding member and help shape HuffPost's next chapter