The police officer killed by a gunman who opened fire inside a Colorado Planned Parenthood is being remembered as someone who wouldn't hesitate to put the lives of other people before his own.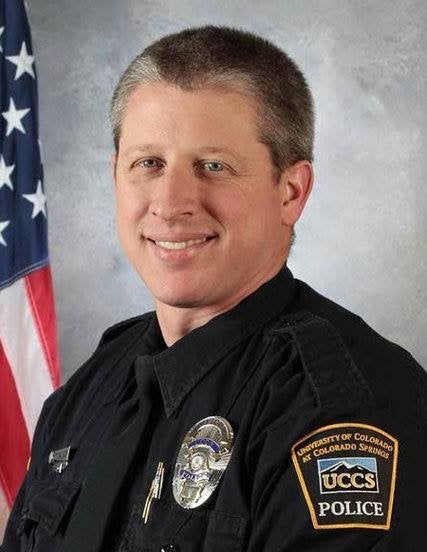 The identities of the other two victims, both civilians, have not yet been released. Nine others -- five officers and four civilians -- were shot but are in good condition.
Swasey and his wife, Rachel, were both leaders at their church, Colorado Springs' Hope Chapel. Rather than one pastor, Hope Chapel has a group of "elders" or co-pastors that included both the officer and his wife.
The couple had two children, 10-year-old Elijah and 6-year-old Faith.
Swasey had a firm belief in putting others' lives before his own and frequently responded to off-campus calls, co-pastor and friend Kurt Aichele told The New York Times.
"It's not the first time that he's been placed in harm's way," Aichele said. "He's an absolute man of courage."
His friend also speculated that he would be against what Aichele called "the abortion industry," but noted this wouldn't have mattered to Swasey during the shooting since he was "just there to save lives."
Two Saturday vigils are planned for the victims of the shooting. The first will be at Colorado Springs' All Souls Unitarian Universalist Church at 11 a.m. MST, and the second will be at the University of Colorado at Colorado Springs at 7:30 p.m.
This story has been updated to reflect that Saturday's UCCS vigil was rescheduled to 7:30 pm.
Related
Popular in the Community