Garry Marshall, a prolific writer and director of classic films including "Pretty Woman" and "Runaway Bride," has died at the age of 81, a spokeswoman, Michelle Bega, confirmed to The Huffington Post. Marshall died from complications of pneumonia following a stroke.
A native of New York City, Marshall had been active in Hollywood since 1959. He created such television series as "Happy Days," "Mork and Mindy" and "Laverne and Shirley" and was responsible for a number of classic romantic comedies, several of which starred Julia Roberts.
Tributes began pouring in Tuesday evening from many who starred in Marshall's movies or shows and knew him. Henry Winkler, known as The Fonz on "Happy Days," called Marshall the "definition of a friend."
Other "Happy Days" cast members shared fond memories of their time spent with Marshall. Anson Williams, who played Potsie, said Marshall gave him "genuine love and friendship; a love that transcended far beyond show business."
Charles Fox, who composed the theme song for the show, said Marshall was a "vibrant, creative force who made us all laugh." Don Most, known for the character Ralph Malph, put it more simply.
"We lost a giant today," he said.
Marshall was born on Nov. 13, 1934, in the Bronx in New York City and attended the borough's DeWitt Clinton High School. He later attended Northwestern University's Medill School of Journalism, where he said he fell in love with the written word.
"There, I realized words mattered, and I studied journalism," he told The Wall Street Journal earlier this year. "Though I never earned the best grades, I got the most laughs. Students wanted me to read my drafts out loud in class, since they were often funny."
Marshall later began his career writing jokes for comedians and worked on the writing staff of "The Tonight Show with Jack Paar," according to Variety.
He began acting in the 1960s in many uncredited roles, including a "hoodlum" in the James Bond flick "Goldfinger," and spent time as a guest star on "Murphy Brown."
Marshall was responsible for many beloved 1970s sitcoms and found directing success in the 1980s with "The Flamingo Kid," followed by "Overboard" and "Beaches." In 1990, Marshall had a blockbuster hit on his hands with Roberts in "Pretty Woman." The film, about a hooker who falls for a "lovelorn corporate raider" played by Richard Gere, went on to gross more than $463 million. The New York Times called it "something special," and Roberts went on to be one of the most successful stars of the '90s.
That relationship went on for more than 26 years. In March, Marshall told The Huffington Post's Matt Jacobs the pair had a special harmony and Roberts was the first person he considered when thinking about a dream cast.
All told, Marshall directed 18 films, including "The Princess Diaries" and most recently, a series of films centered around popular American holidays: "Valentine's Day," "New Years Eve" and this year's "Mother's Day."
Marshall was known for his love of sports and was active in a senior softball league. An official statement announcing his death noted this year, "even at age 81, he had a record ... of pitching 6-1 for his team."
He leaves behind a wife, Barbara, two sisters, three children and six grandchildren.
Before You Go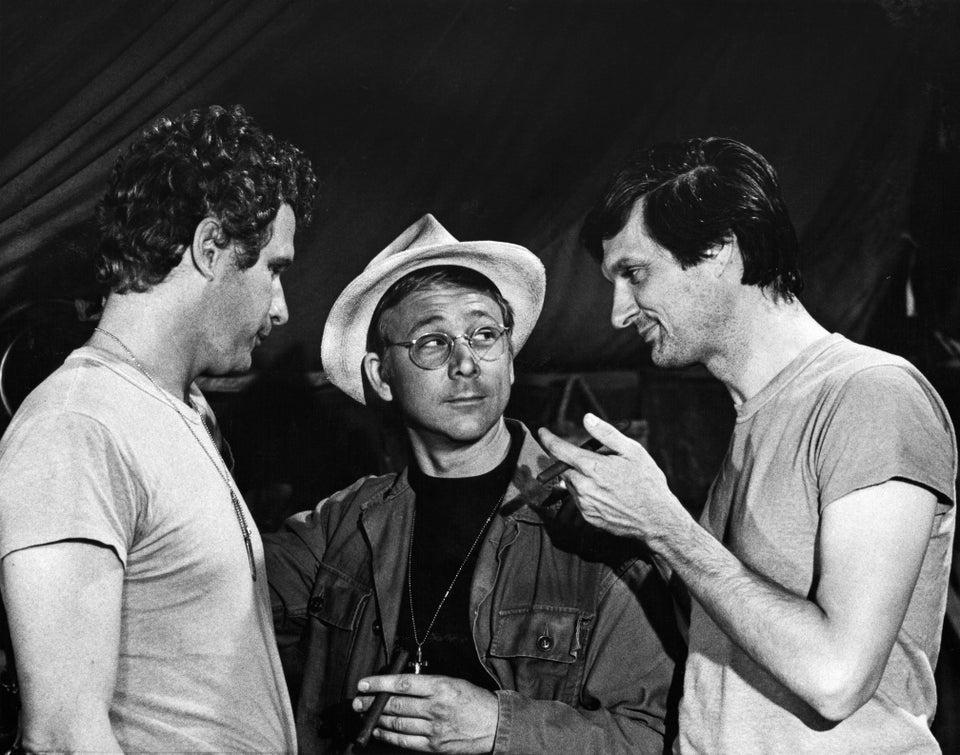 Entertainers We've Lost In 2016