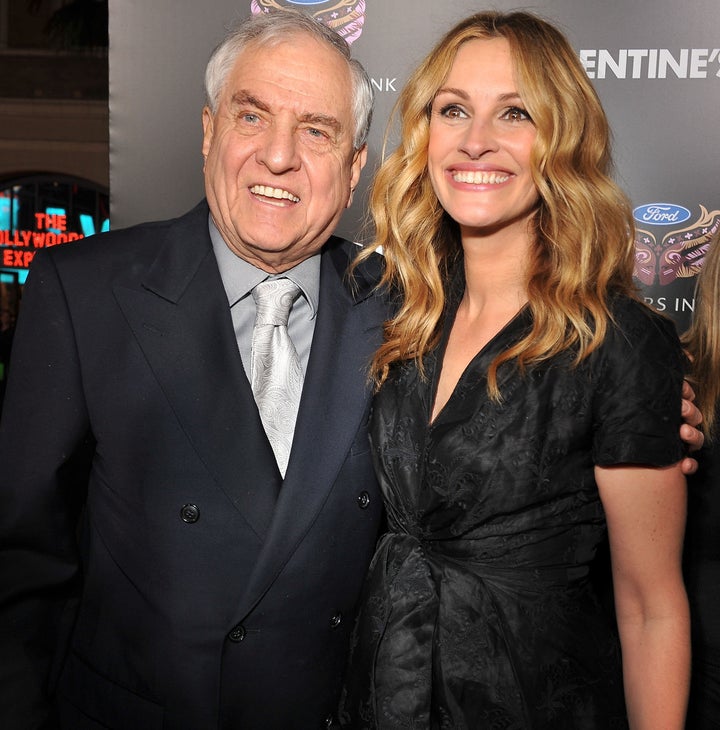 Is a holiday even a holiday anymore if Garry Marshall hasn't made a movie about it? The prolific director turned Valentine's Day into an all-star box-office behemoth in 2010, and one year later he struck gold again with an ensemble rom-com centered on New Year's Eve. (They're called "Valentine's Day" and "New Year's Eve," respectively.) Next month, the 81-year-old Marshall will gift us with "Mother's Day," a comedy starring Jennifer Aniston, Julia Roberts, Kate Hudson, Jason Sudeikis, Margo Martindale and a host of other A-listers whose characters' stories intersect amid their annual matriarchal celebrations.
The jovial Marshall -- whose career began behind the scenes of such television hits as "The Dick Van Dyke Show," "Happy Days," "Laverne & Shirley" and "Mork & Mindy" -- called up The Huffington Post a couple of weeks ago to give us a preview of his new holiday romp. Here are several things we learned about the movie and Marshall's career.
After so many years, Garry Marshall and Julia Roberts have their own special harmony.
Marshall helped cement the "America's sweetheart" reputation that greeted Roberts early in her career. He directed her in 1990's star-making "Pretty Woman" and again in 1998's "Runaway Bride," both of which cast Roberts opposite Richard Gere. The romantic comedies found immense success, and Marshall called on Roberts again for 2010's "Valentine's Day," this time to woo Bradley Cooper (sort of). But that's not all: Marshall's grandson and Roberts' son play on the same Little League team. "We stand and cheer a lot," the director told HuffPost. After more than 26 years of working together, they've developed a unique rapport. "All in all, usually we talk our own shorthand," Marshall said.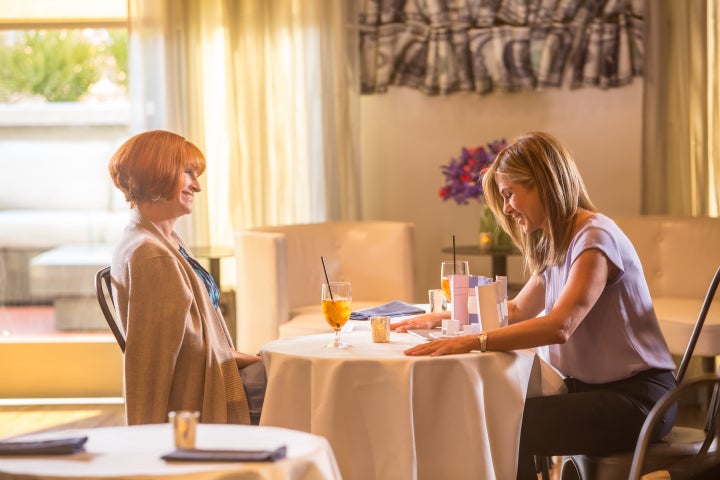 That means Roberts is the first person Marshall considers when pondering his dream cast.
Marshall handed Roberts the "Mother's Day" script -- written by Tom Hines, Lily Hollander, Anya Kochoff and Matthew Walker -- and asked her to tell him which part she'd like to play. It turns out the mother of three didn't want to portray a mom. The trailer casts her as a TV personality turned best-selling author without kids. Marshall resisted casting anyone before gauging the interest of Roberts and her "Pretty Woman" co-star Hector Elizondo, who has appeared in most of Marshall's movies, dating back to the director's 1982 film debut, "Young Doctors in Love." (Elizondo was also in "Valentine's Day" and "New Year's Eve.")
Marshall recognizes that Roberts is far choosier with her roles nowadays, and he did have to lure her to Atlanta for the shoot -- but the advantage of making these ensemble holiday flicks "means nobody has to work too long." Roberts was only on the set for approximately four days, but expect to see a lot of her in "Mother's Day." "She's all over the movie," he said.
As for the "Pretty Woman" musical Marshall is adapting with the movie's screenwriter, J.F. Lawton, and theater director Jerry Mitchell? "Mostly she said, 'So I'll get tickets, right?'" he said of Roberts' reaction. "She was excited about it."
Marshall knows his holiday movies aren't critical favorites, but "Mother's Day" has special significance.
The director sees the movie as a tribute to his own mother, whom he credits with bestowing a sense of humor in him and his siblings (actress/director Penny Marshall and former TV producer Ronny Hallin). Despite the dismal reviews that assailed "Valentine's Day" and "New Year's Eve," Marshall is railing against studios' reliance on international distribution -- much of which hinges on franchise marketability -- in their decisions to green-light movies. In his experience, studios no longer want to make "happy" movies for domestic audiences unless they're animated. Marshall's holiday endeavors seem to corroborate that: Warner Bros. distributed the first two, but another studio, Open Road Films, acquired "Mother's Day" instead, despite "Valentine's Day" having earned more than four times its budget and "New Year's Eve" having recouped more than three times its budget. 
"Somebody once said the reason 'Pretty Woman' did well was because all over the world they knew what a hooker is," Marshall said. "And all over the world, they know what a mom is. Who knows? I think we did it certainly as a salute to all mothers all over the world."
If he extends the genre (can we call it a genre?), Marshall would like to explore Italian and Jewish holidays. But next, he's working on either a "father-son story" or a movie that Prince Albert II co-wrote about Monaco's first Olympic competitive bobsledding team.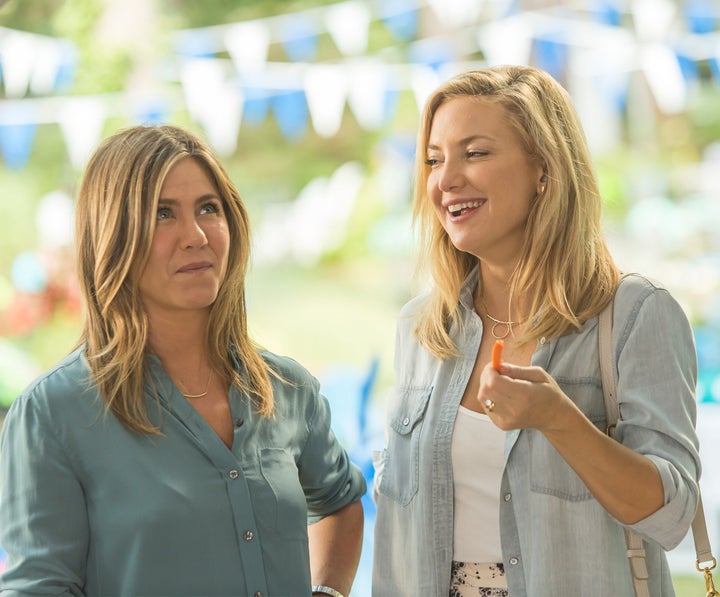 Marshall would love to reunite with some of his former stars, but there's one young actress he has his eye on.
Marshall is known for making movies that revolve around women, including "Beaches," "The Other Sister," "Raising Helen" and "Georgia Rule." As a result, he's developed a reputation as someone who works well with actresses -- even if he treats women as more delicate creatures. ("I think more with a girl you have to say, 'I love your work, I love you, you're going to be good, it's fine, you're going to be all right,'" he told The New York Times in 2012.)
So who would he like to cast in one of his next movies? "Of course, Meryl Streep," Marshall said. "You always want to work with her." He'd also love to reunite with Laurie Metcalf or Anne Hathaway -- and "may" do so soon, as he and Hathaway are in negotiations to make "The Princess Diaries 3." And he wants to snag newly minted A-lister Alicia Vikander, whom Marshall knows best as "the girl from 'The Danish Girl.'" "I loved her," he said of Vikander's Oscar-winning performance. 
As for "Mother's Day," he was "very proud" to work with Jennifer Aniston for the first time. "She was just terrific," he said. "I never saw anybody prepare so well. Every line, she'd do something to help with the character. Quite committed to the work, this young lady."
Sometimes Marshall is still shocked by how far TV censorship -- or a lack thereof -- has come.
As he has many times over the years, Marshall recounted a censorship mandate he encountered while making "Happy Days," when networks forbade the word "virgin." Marshall rewrote one of Fonzie's lines to euphemistically say, "She was pure as the driven snow, but she drifted." 
Today's sitcom landscape is "exciting" for writers, according to Marshall, who has mostly retired from behind-the-scenes television work since the low-rated "Happy Days" spinoff "Joanie Loves Chachi" ended in 1983. (He did consult on the first season of CBS' reboot of "The Odd Couple," a series he developed and produced in the 1970s.) His current favorite sitcoms are "Modern Family" and anything Louis C.K. does.
"I do check out all the sitcoms, but my happiest moments are when I watch a lot of sports," Marshall said. "In sitcoms, I know what's going to happen. In sports, I never know what's going to happen."
"Mother's Day" opens in wide release on April 29.
Calling all HuffPost superfans!
Sign up for membership to become a founding member and help shape HuffPost's next chapter
BEFORE YOU GO
PHOTO GALLERY
Julia Roberts Movies