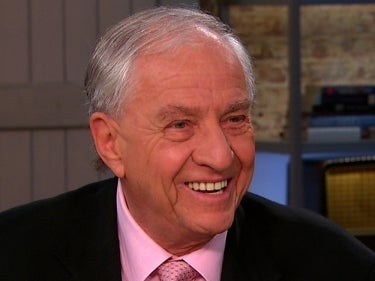 The entertainment business lost one of its absolute best and finest gentleman ― who revered the art of story, and who weaved so much of himself into every piece of work that he wrote, produced and directed.
He adored his wife and kids, he loved his friends ― and he loved the actors, the writers, the producers and the crews that partnered with him to make his art.
Everybody loved Garry, and Garry loved them back.
Garry had a rare ability to juggle a huge creative soul with a pragmatic will and temperament to lead.
Garry was a rudder in my life, and blessed me with one of the most precious gifts in the world ― the gift of confidence.
I just got a birthday card a couple weeks ago from Garry where he wrote, "Keep Going."
Garry, one thing I know. Anywhere I ever go ― you'll always be there...
Here's a story I wrote about Garry after his 80th birthday party...
GARRY MARSHALL
(November, 2014)
Happy 80th Birthday, Garry.
A few nights ago, about 15 guys that were the 'regulars' that played basketball in Garry's backyard for years on Saturday mornings had a surprise party for him at a restaurant across from his "Falcon Theatre" in Toluca Lake.
Many of the guys were old pals from Garry's New York growing-up days.
We shared war stories of great days long-gone by on the courts ― but my memories were really on his tennis court behind the basketball court.
When I first met Garry, I was a 22 year-old Irish-Catholic kid from La Grange, Illinois hoping to land a first job in California ― and Garry made me a deal. I would teach him a tennis lesson for an hour, and he would give me a five-minute writing lesson. That didn't last long.
After a few tennis lessons, the writing session was a half hour, and then as long as the tennis lessons. When it would rain, we'd sit at Garry's kitchen table and I'd just soak it in. The conversations were about story. About a character's attitude was when he walked in the door.
He'd have me take home bound scripts from his library of "Hey, Landlord" and "The Odd Couple," and he'd talk about what worked and what didn't work from a story perspective on past episodes.
He had me read Lajos Egri's, "The Art of Dramatic Writing"; and more than anything else, Garry instilled in me a passion and reverence for the art of story that has shaped every single aspect of my career from those days forward.
While that was going on, I had the best possible job a 22 year-old kid could have ever dreamed of; I was a gofer on "Happy Days." I printed scripts. I put the brass fasteners in the re-write scripts. I sprinted the scripts from the production offices to the stage and handed them to the stars on the show. I organized birthday parties for Henry Winkler's son and did anything, anything anybody under the sun wanted me to do.
That job, that absolutely spectacular job, gave me three of the greatest gifts you could ask for in your twenties: the gifts of "MAK." Money. Access. Knowledge.
As far as money goes; I made absolute peanuts. Who cares. That's all I needed. I lived in a dump apartment off USC and drove a stupid car and ate stupid food.
But the job gave me access. Now we're talking. When I wasn't being asked to print those scripts, I had a golden ticket to hang in the series' editor's room with Ed Cotter, and learn from this Emmy master at work. I was able to sit in the corner of the revered writer's conference table every night and just be a sponge. I learned from Lowell Ganz, Babaloo Mandel, and countless other extraordinarily gifted comedy writers. I took notes at screening sessions with my absolutely fantastic and generous boss, Garry's sister Producer Ronnie Hallin, who taught me so much about the business of television.
And I can't possibly tell you how much I learned from Stage 38; where Director Jerry Paris held court over one of the finest acting families in television; Henry Winkler, Ron Howard, Marion Ross, Tom Bosley, Ted McGinley, Linda Purl, Donny Most, Erin Moran, Scott Baio, Anson Williams, Cathy Silvers and so many more – with guest stars that included Tom Hanks, Robin Williams and countless other television greats.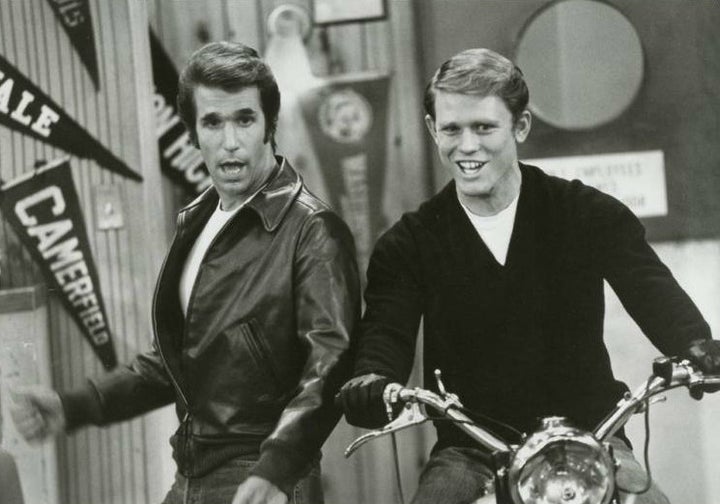 My music education was in the sound and mixing booth at the Paramount Sound Stages, learning from the absolute best about producing and engineering for orchestras, on how to efficiently stack harmonies on vocals, and was able to witness the techniques of a who's who of Hollywood's best musicians from guitarists to organists to cellists that graced that revered room.
The creative fraternity of Paramount was very small, with open doors to sets and opportunities – with shows that included "Taxi," "Cheers," "Mork and Mindy," "Laverne and Shirley," "Bosom Buddies," movies like "Saturday Night Fever," and many, many more…
I'd sit in my office that first season and knock out frightening "Happy Days" script ideas late and night and slip them under Garry's door on Sunday nights. Probably to stop me from writing the damn things, he gave me an episode on "Happy Days," and that opened the door to writing many more episodes over the upcoming years, producing credits on spin-off series, writing lots of songs and themes for Paramount series, singing in many sessions for a number of the series, playing on and producing songs, acting; and, most importantly, playing right field on the Paramount baseball team that toured around American ballparks, Europe and Asia ― with baseball fanatics that included Ron Reiner, Tom Hanks, Ron Howard, our fabulous pitcher Henry Winkler, Penny Marshall, and lots more.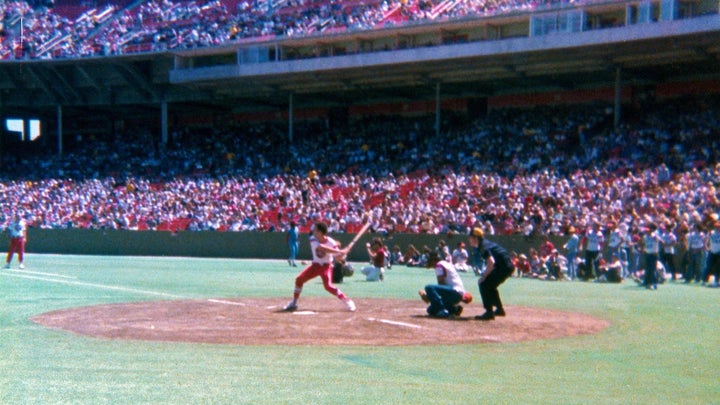 As Garry's career evolved into the film world, he has continued to give me opportunities to write, produce and perform songs and scores in many of his films over the years.
But in my creative and business journeys over the years, those early life lessons, those experiences – created a creative, business and ethical foundation.
One thing is for sure. There are so many writers, so many actors, editors, producers, you name it – that Garry has profoundly impacted their lives, and their families' lives.
So, Garry, back to your theme ― the art of story...
I know one story you've played a big role in. Mine.
The gift of a mentor is one of the richest, beautiful, selfless gifts in the world ― and I will be forever grateful.
I love you, Garry – and I wish you many, many more happy birthdays.
Support HuffPost
The Stakes Have Never Been Higher
Related
Popular in the Community