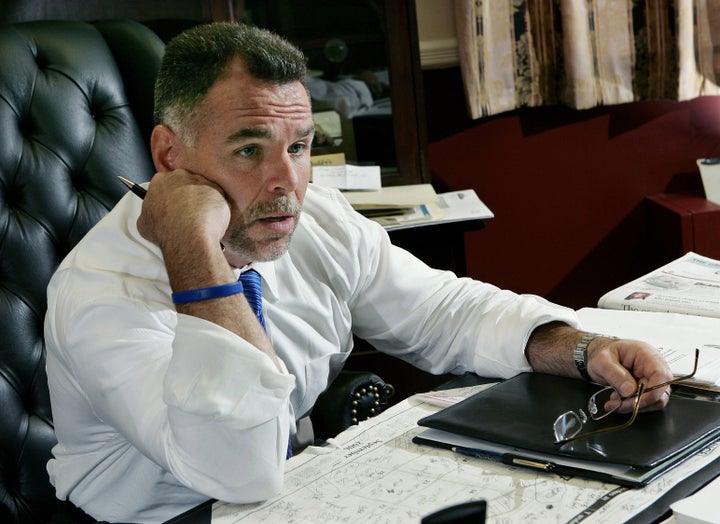 CHICAGO -- Mayor-elect Rahm Emanuel's choice to be Chicago's next police superintendent says he will have "cops' backs" if they do their jobs well.
Newark, N.J., Police Director Garry McCarthy also said during an introductory news conference Monday that he knows he will have to earn the right to wear a Chicago police uniform.
McCarthy's predecessor, former FBI agent Jody Weis, was unpopular with many rank-and-file officers. They contended that Weis did not stand behind them and they criticized him for wearing a police uniform to official functions because he didn't come up through the ranks.
"Each leader knows that Chicago's public safety depends first and foremost on Chicago's beat officers, firefighters, paramedics and dispatchers - the backbone of their departments and the bedrock of our city," Emanuel said. "Though the road ahead will not be easy and the results will not come as quickly as we need them to, I and this team will not rest until all Chicagoans can learn, work, and raise their families in safety and peace."
McCarthy's salary will reportedly be less than the $310,000 Weis made on the job, but his outsider status is a sore spot for some rank and file officers.
"Why is it that no one ever reaches down in our own rank-and-file?" Ald. Carrie Austin said, according to the Chicago Sun-Times. "Where is their aspiration to ever become superintendent? It will never come if you're constantly going on the outside. Why would I be a deputy chief and aspire to become superintendent when you go around me every time?"
The rest of Emanuel's public safety team does have Chicago roots. Gary Schenkel, a former Marine training director and U.S. Department of Homeland Security official, was named director of the Office of Emergency Management and Communications. Schenkel ran the Chicago Police Academy under Terry Hillard. Fire Commissioner Robert Hoff will be retained, and former Chicago cop Felicia Davis was named the mayor's chief liason on public safety issues. Davis was also an Emanuel campaign aide.
Fire Commissioner Robert Hoff, a second-generation battalion chief whose father died in the line-of-duty at the age of 44, will be retained.
And Felicia Davis, a former Chicago cop and Emanuel campaign aide, will serve as the new mayor's chief liason on public safety issues.
McCarthy says he will become certified as an Illinois police officer before wearing the uniform. He says he will initially be sworn in to a civilian position in the department.
"I am incredibly honored and thrilled to be here," McCarthy said during a Monday morning press conference. "We're going into the summer, and obviously I have to hit the ground running."
Popular in the Community