Garth Brooks has promised to "serve every brand of beer" at his new Tennessee bar in the wake of conservative outrage over Bud Light's partnership with transgender TikToker Dylan Mulvaney.
During a Wednesday interview with Billboard, the country singer detailed his plans for Friends in Low Places Bar & Honky Tonk, which is set to open in Nashville. Brooks said he wants his establishment to be one that people "feel safe in."
"I want it to be a place where you feel like there are manners and people like one another," he explained, before alluding to the right-wing beer backlash.
"And yes, we're going to serve every brand of beer. We just are. It's not our decision to make. Our thing is this, if you [are let] into this house, love one another," he said.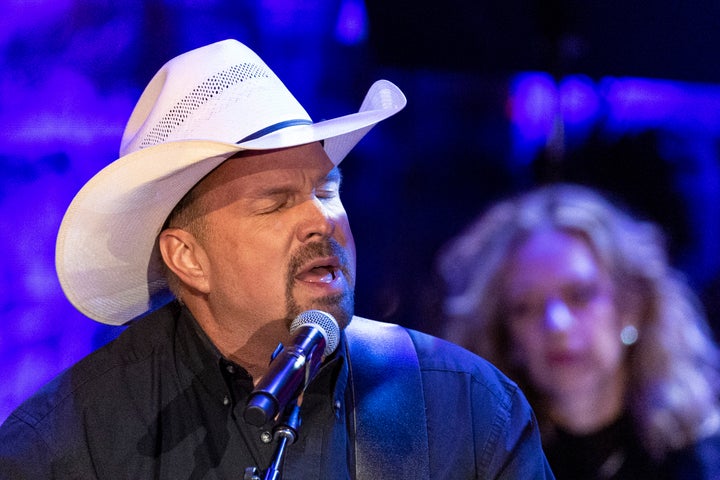 Amid the conservative boycott, the company has reportedly struggled with sales and pours of the beer.
Anheuser-Busch CEO Brendan Whitworth had released a statement in an apparent attempt to quell the controversy, which was lambasted by Twitter users who dubbed it "bland and generic."
The Human Rights Campaign, the country's largest LGBTQ+ rights advocacy group, also called out the company for demonstrating "a profound lack of fortitude in upholding its values of diversity, equity, and inclusion."
Popular in the Community