It was a moment that Teresa Shaw will likely never forget: when a superstar singer brought his concert to a standstill so he could offer his support to her fight against cancer.
Shaw, who has reportedly been battling stage 3 breast cancer since June, attended a Garth Brooks concert with her daughter on Friday. The longtime fan brought a sign to hold up at the show that read: "Chemo this morning, Garth tonight, enjoying 'The Dance,'" referencing one of the country star's hits.
"That's one of my favorite songs of his," Shaw told WCCO-TV.
So when Brooks started singing "The Dance" at the Target Center in Minneapolis that night, Shaw wanted very much to get closer to the stage.
"The next thing I knew, another usher was coming up to me and were like, 'Follow us,'" the 46-year-old mom of three told KARE-11. "And they took me to the very front, right in front of [Brooks]."
"To give away something like that is just remarkable, and now if I ever have a bad day, I can always go look at his guitar and get inspiration," Shaw told KARE-11.
As the song ended, Brooks and Shaw embraced, and the singer planted a kiss atop her head. He then stood, Shaw's sign in his hand and exclaimed: "God just stuck his hand out and wrote this … You have all my strength, you have everybody's strength in here and you go kick cancer's ass!"
Scroll to 2:10 in the video below to watch the moving encounter:
Shaw told WCCO-TV that the experience was "overwhelming, humbling."
"You never expect that from anybody, especially a big superstar," she said.
Related
Before You Go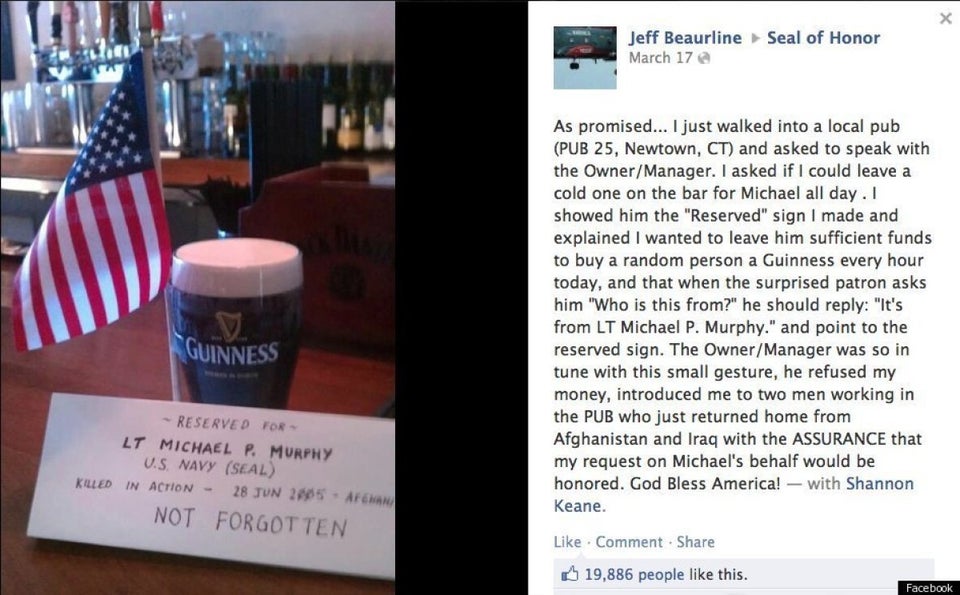 Random Acts Of Kindness
Popular in the Community