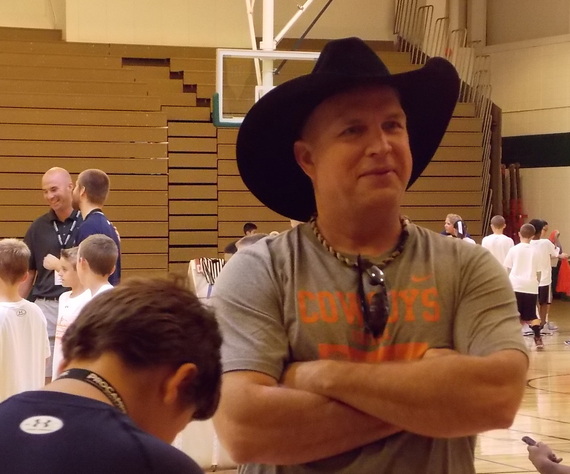 In the midst of what is by any measure a very packed week -- including five sold-out concerts in three days to kick off his World Tour, the launch of new digital music destination, GhostTunes.com, and the release of his latest radio single -- history's best-selling solo artist still made time to give 150 Chicagoland-area children a day they'll remember for a long time.
In each city his World Tour stops in, Brooks' Teammates for Kids Foundation and ProCamps will host a "Teammates ProCamp" for underprivileged children. The inaugural event, held Saturday at Elk Grove High School, was co-hosted by Brooks and University of Kansas Men's Basketball Coach Bill Self, a longtime friend of Brooks from their college days at Oklahoma State University.
Children from the Boys & Girls Club, the Salvation Army, and the Oasis Trailer Park were invited to participate in basketball drills, get hands-on training from athletes and coaches, and even ask Self and Brooks questions as their parents looked on.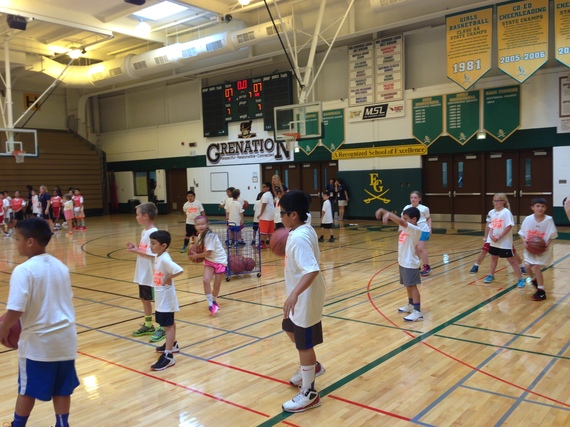 Brooks drew parallels between his job as a performer and the sports world, joking to the participants that he was coming off a "two a day" after last night's pair of shows at Allstate Arena. The message for the day, and for all Teammates events, was teamwork. "Be on a team," Brooks told the children. His words echoed the message of his new song, "People Loving People": "If you take anything away from this, remember: love one another, and love yourself," he told the children.
Some of Brooks' his fondest memories involve being part of sports teams. He joined his first baseball team before the age of five, he said, and with five older brothers, it didn't take him long to learn about competition. "My dad instilled the importance of hard work and good sportsmanship in each of us," Brooks said. "That's what this is all about. I want these kids to be able to learn those same lessons."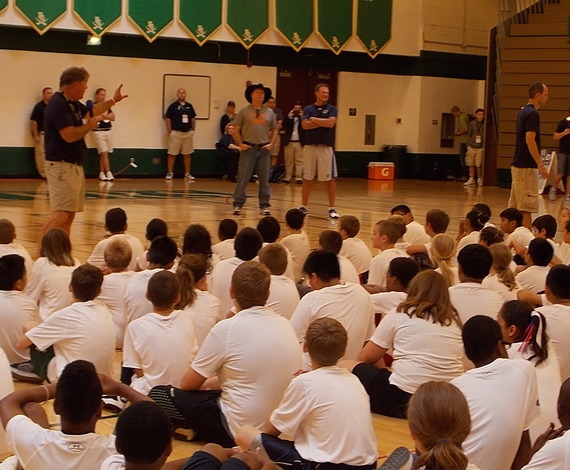 In addition to the 10-year partnership with ProCamps, Brooks' Teammates for Kids Foundation has impacted the lives of countless young people through various initiatives, including funding Child Life Zones for pediatric hospital patients and raising money for youth sports leagues across the country. The Foundation website explains that it teams with professional athletes who make donations based on their performance levels. A pitcher, for example, might pledge a donation for every strikeout, a quarterback for completions, etc. The Foundation's Board, made up of Hall of Fame athletes, entertainers, and business executives, triples each athlete's donation. The Foundation's overhead expenses are privately funded, so 100% of all money donated goes directly into causes that help children.
For more information on Teammates ProCamps events as the Garth Brooks World Tour with Trisha Yearwood continues, or to make a donation to the charity, visit TeammatesForKids.com.
Related
Popular in the Community